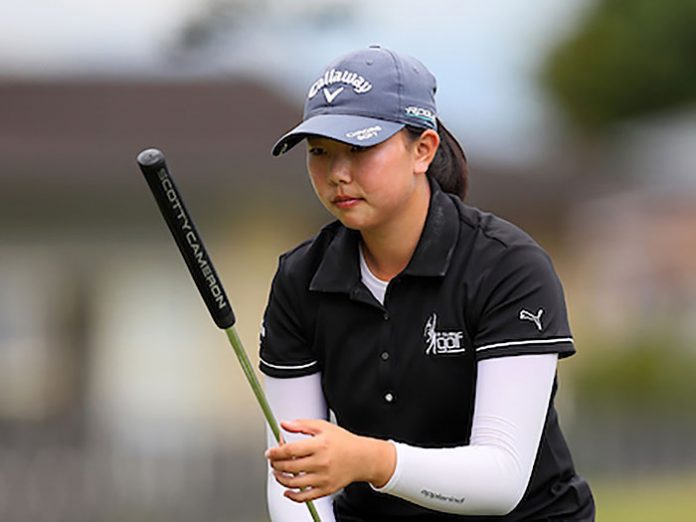 Fiona Xu has extended her lead to nine with only one round to play of the Charles Tour-Christies Floorings Mount Women's Open.
Xu fired a four-under-par 68 on day three to go with her 69 and 72 from the first two days, currently sitting on 8-under, but feels her best golf is still to come.
"I hit my approaches really well again so I had a lot of birdie chances which was nice. I putted really well as well, I didn't have a single three-putt.
"My drives weren't the best again today, I struggled with a similar thing to yesterday where I was missing a few of them left. I saved a lot of shots with my iron play," Xu said.
Xu has been a bridesmaid in Jennian Homes Charles Tour events this year, and says she's ready to win one of these events.
"I'm going to keep playing my best and not think too much. I just want to go and play golf."
Angela Ju is her nearest rival on 1-over par followed by Cryn Khoo (+4) and Siyi Keh on 6-over.
Advertisement
Sign up to our NZ Golf Updates