New Zealand's three top golfers have kept themselves in the mix for placings in their respective tournaments across Europe and USA.
After a 3-under round of 68, Ryan Fox has kept himself in touch with the leaders, only six shots behind, in the European Tour, Wales Open in Newport.
Fox shot 6 birdies and 3 bogeys to shoot his best round of the tournament amidst a day where the weather veered from glorious sunshine to high winds and heavy rain at The Celtic Manor Resort.
The 33-year-old Kiwi is tied for 11th on 1-under, 6 shots from the joint leaders Sebastian Soderberg and Connor Syme on 7-under.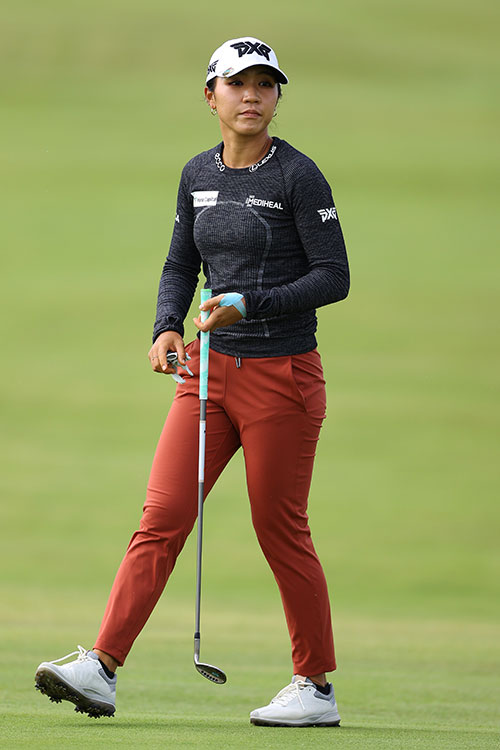 Lydia Ko in Scotland
About 600 kilometres north at Royal Troon in Scotland, Lydia Ko struggled with her putter and still managed 4 birdies to end up with a 1-over par round of 72, 2-over for the tournament and only 6 shots behind the leader.
As conditions retreated from the hold-onto-your-hat weather at the AIG Women's Open on the first two days, day three allowed Ko to post a pretty solid front nine but after a double-bogey on the 10th the 23-year-old kiwi needed to hold on to her game to allow for a tilt at the title tomorrow.
"I was really struggling with the putter," Ko said after the round.
"I was telling Dave[Caddy] as I was walking down the line, my putting speed control has gone out the window.
"I was leaving it short and long. When you've got 6- to 9-footers for par, you can't obviously you would like it to roll in every time but it's just not an easy distance to be knocking them in.
"So hopefully I'll dial that in for tomorrow and just keep hitting it solid which I've been doing the last few days."
German Sophia Popov leads on 4-under, 3 shots ahead of Australian Minjee Lee and Jasmina Suwannapura from Thailand on 1-under.
"This is a major championship, so there's going to be pressure at the top of the leaderboard," Ko said.
"Hopefully I'll just be able to focus on my game and put my share of birdies out there, and all I can do is post the best score I can and see where that leaves me."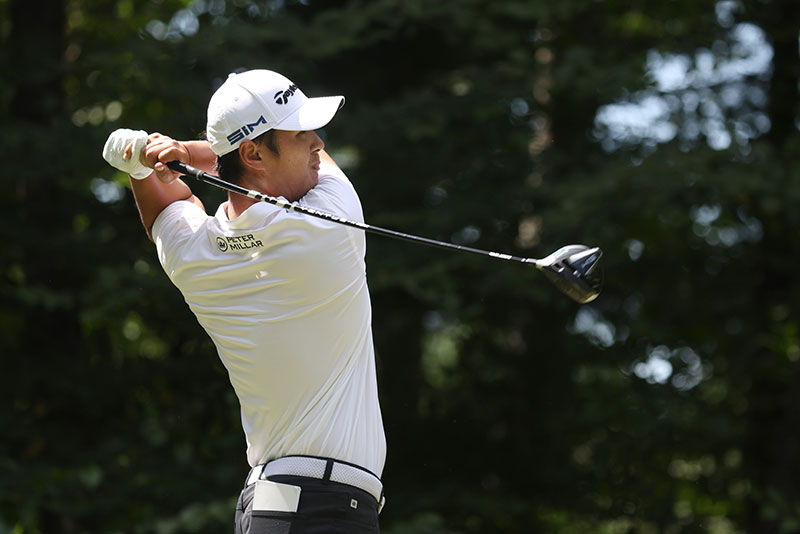 Danny Lee in USA
Danny Lee is tied for 5th at the US PGA Tour event at TPC Boston in Massachusetts but currently sits 8 shots off the pace after another busy day for birdies from the likes of Dustin Johnson (-22), Harris English (-17) and Scottie Scheffler (-17).
Lee hit three birdies on day three, all on the front nine, for his round of 2-under 69. He has a real shot at grabbing a good placing this weekend that will help his efforts to stay on the PGA Tour come the season-ending championships.
"There's a lot of slopes out there, downhill, downgrain," lee said.
"Putts are very fast. Definitely you've got to read the grains, as well. I think that it's tougher when you have no break and it's going left-to-right. Those are the tough ones.
"I've been doing that very well obviously, and that's the only part I'm really thinking about when I'm on the green. I'm trying to really read the grains well and get the speed control right. It's been working."
Advertisement
Sign up to our NZ Golf Updates