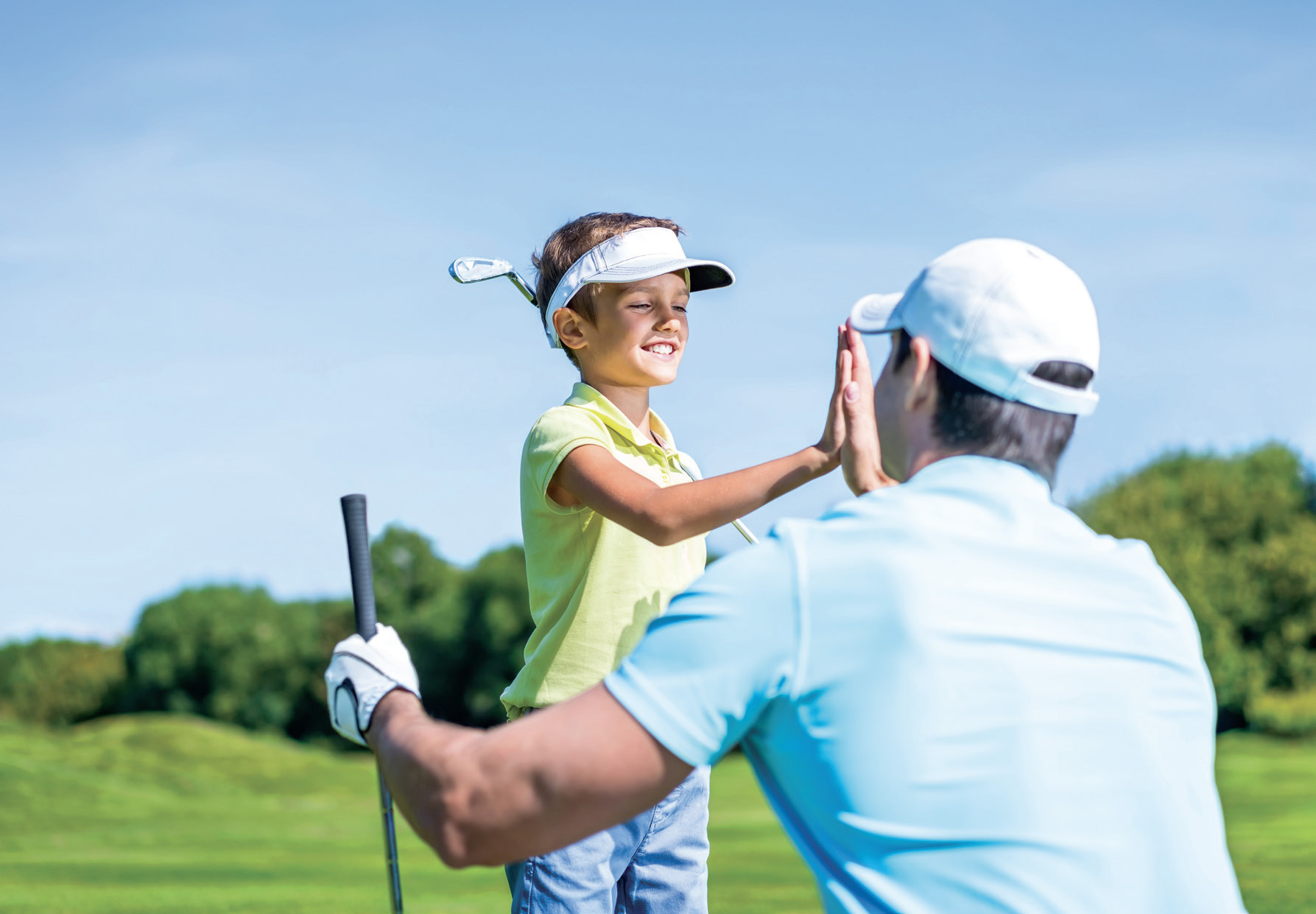 Over the past 8 years the PGA of NZ has worked very hard to develop and evolve our education pathways, we believe in a skilled workforce leading our game forward, the PGA education framework is constantly evolving with the ever diversifying golf industry and is specifically designed to develop the leaders of our game.  This has resulted in the education of a highly skilled, passionate and professional workforce of PGA professionals that are dedicated to engaging, inspiring, activating and retaining people to our game all around New Zealand (and some internationally).
PGA Professionals are educated in business, management, coaching, golf operation, club technology, event and tournament management, participation and innovation, PGA Professionals are applying these learnings directly at their facilities with successes all across our game, over the winter months Jenna Gainford the PGA Professional at the Gulf Harbour Country Club has had over 50 active juniors all playing golf and engaged in her weekly golf programmes, these programmes are fun, innovative where the children all play their version of golf and are getting hooked for life, every week more and more children are joining in and getting hooked on the game.
"We have discovered through our research that people who become reasonably competent, fairly quickly tend to keep playing golf". NZG Participation survey 2017
Matt Schofield PGA Trainee at the Rotorua Golf Club is testament to this statement and provides performance based practice options at Rotorua Golf Club of supervised skills based practice 4 days a week, and an open invitation to any young golfer every Saturday to play 18 holes of golf with other Geyserland young golfers. As a result of supervised practice, players are getting better and with the focus on fun they are all developing a love for the game, Matt now has over 80 golfers engaged in his learning programmes.
"Moving forward to term 4 2019, we launch our new Futures Geyserland schedule, with more playing options, coaching options and more fun. I have a massive passion for juniors to at least get the opportunity to give golf a go. With this in mind I am hoping to get into all local schools and introduce them to golf with fun and exciting games and hopefully this will create some more young golfers out on the course and into the Geyserland Futures programme. But at the very least we will have another few thousand kids who have had a go at golf!" Matt Schofield
"The biggest loss of members to clubs are those who have been playing for a couple of years but haven't got much better and as a result lose momentum and interest"
Pieter Zwart PGA Trainee at the Waitangi Golf Club is slowly turning the club into the hub of junior golf in the far north, with the help of various parents and volunteers they have managed to establish a group of boys and girls who are absolutely enthralled with the game of golf. There is no looking back from here for the club as the players turn up each Friday knocking the door down to get out and learn! Parents are joining in with their children playing and learning golf together.
"When you have a PGA pro at a club playing an active part in the club they are there to help golfers improve, play better golf and enjoy the game more."
Matt McDowell has just taken up the role of PGA Coach at the Hagley Park Golf Course in Christchurch, Matt is committed to introducing the game through a fun physical and behavioral skill development programme, Matt is working with local charity 'Youth Pathways' on a programme called CHAMPS, this programme introduces children/youth to a variety of sports including golf that they would not have otherwise had the opportunity to experience. This initiative uses sports and positive role models as a pathway for change and development.
Three years ago, the junior membership at the Palmerston North Club was in decline and like memberships overall in New Zealand the total membership was falling. The club addressed this by employing PGA Professional Hamish Campbell. The club manager and professional embarked on a membership drive to encourage new junior members and a new target of members who were attending the local tertiary institutions.
"We have gone from 38 juniors to over 80 today. We also have 42 junior transitional members up from nine".
The PGA is proud of its heritage and tradition and is committed to acting as custodians of the traditions of golf whilst also shaping the future of the game and raising the profile of the game of golf, PGA Professionals dedicate their professional life to leading the game we love forward with passion and enthusiasm. The future of the game of golf is safe in the hands of the PGA Professional.
Advertisement
Sign up to our NZ Golf Updates