Former Golf Otago CEO, Doug Harradine who lives beside the Cromwell golf course owns a 4-ear-old Golden Labrador named Fergus. If anyone loses a ball on the course it is more than likely Fergus has retrieved it.
Harradine said, "When I got him as a pup I would take him for a walk on the course and kick around a few practice balls just to run his energy out. He would chase them and bring them to me. Then we discovered that often when we were walking near some long grass he would stick his nose in and come back with a lost one."
Harradine encouraged him with training and treats and clever boy praise and now he is addicted to sniffing out lost balls. Fergus is so well trained he has no interest in balls on fairways or greens. He is only let loose on lost balls in the evenings when play has finished for the day.
His speed record is retrieving 30 balls in 15 minutes.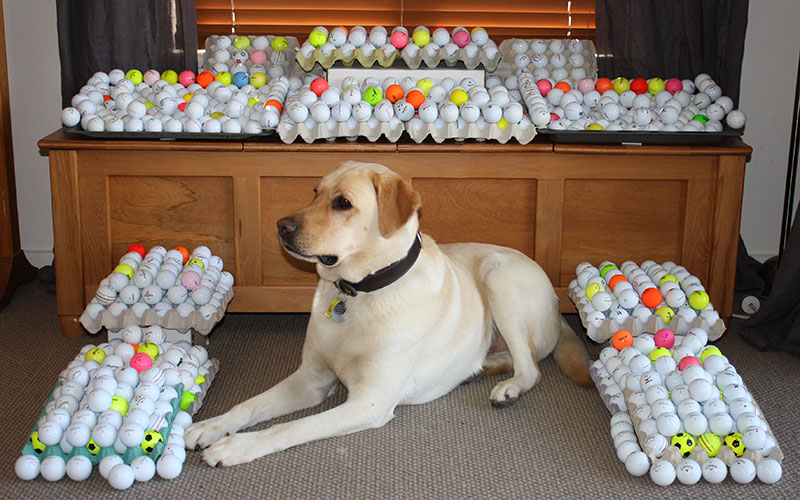 Since the beginning of the Covid pandemic, he has retrieved more than 1050 balls. So what does Harradine do with them? He returns identifiable balls to their owners and sells the rest to raise funds for junior golf.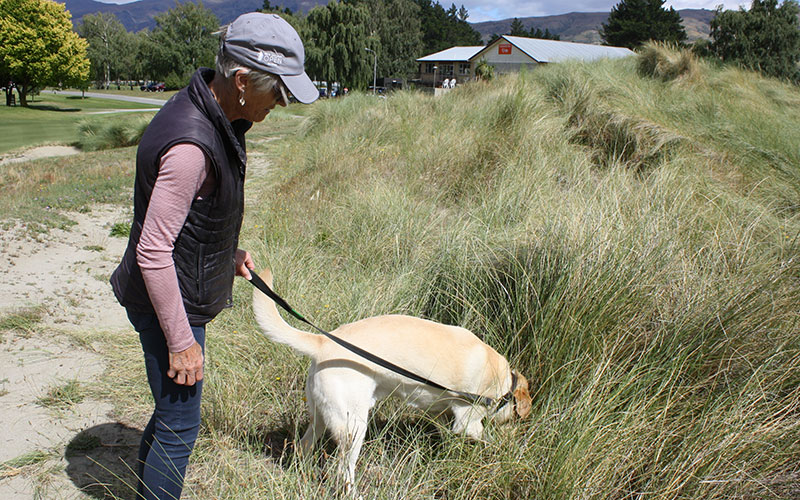 Advertisement
Sign up to our NZ Golf Updates