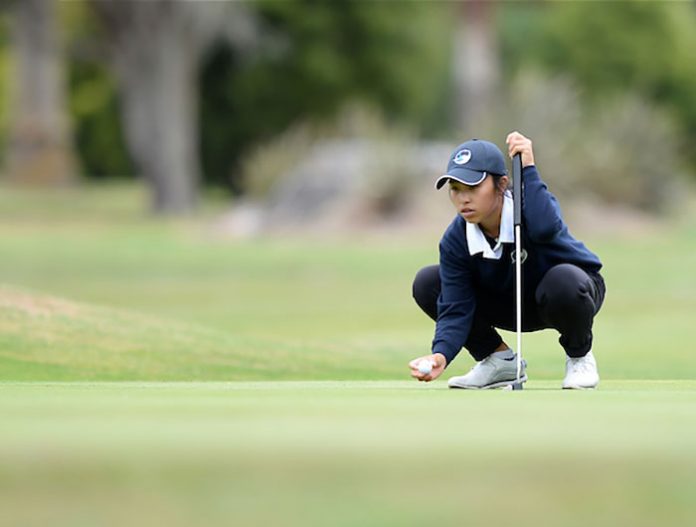 Following on from Auckland's stunning victory in last week's Men's Interprovincial Championships, the women's team are already living up to their pre-tournament expectations by leading the New Zealand Women's Interprovincials after the first day.
The ladies from the city of sails didn't drop a single game against Otago and Taranaki, beating them both 5-0 on day one of the tournament.
Stand out performances came from number five Grace Jung who managed two 8&7 victories, and number four Angela Ju who opened with a 7&6 victory followed by another 9&8.
The three-time defending champions who are searching for their 26th win in the tournament's history are set to play Hawkes Bay Poverty Bay on Wednesday morning before having a bye in the afternoon.
North Harbour are also off to the start they're looking for, also recording two wins on the opening day's play.
They defeated Northland 5-0 in the morning in a match that didn't reflect the overall result with a couple of matches going until late in the back nine.
They also dispatched of Waikato 3.5-1.5 in the afternoon, after the Waikato outfit came off a bye in the morning round.
Manawatu/Wanganui have shown they're a team to be wary off come the latter stages of the week.
They've beaten Wellington 5-0 and Hawkes Bay Poverty Bay 4-1 to tee off their interprovincial campaign. Manawatu/Wanganui number one Tara Raj recorded a notable win over the in-form Darae Chung 2&1, and beat Tessa McDonald 4&2.
Manawatu/Wanganui last got their name on the trophy in 1960.
Bay of Plenty have also recorded an important win in their opening round over Canterbury 3.5-1.5 before having a bye.
For the Interprovincials, current scores visit the NZ Golf website here.
Advertisement
Sign up to our NZ Golf Updates