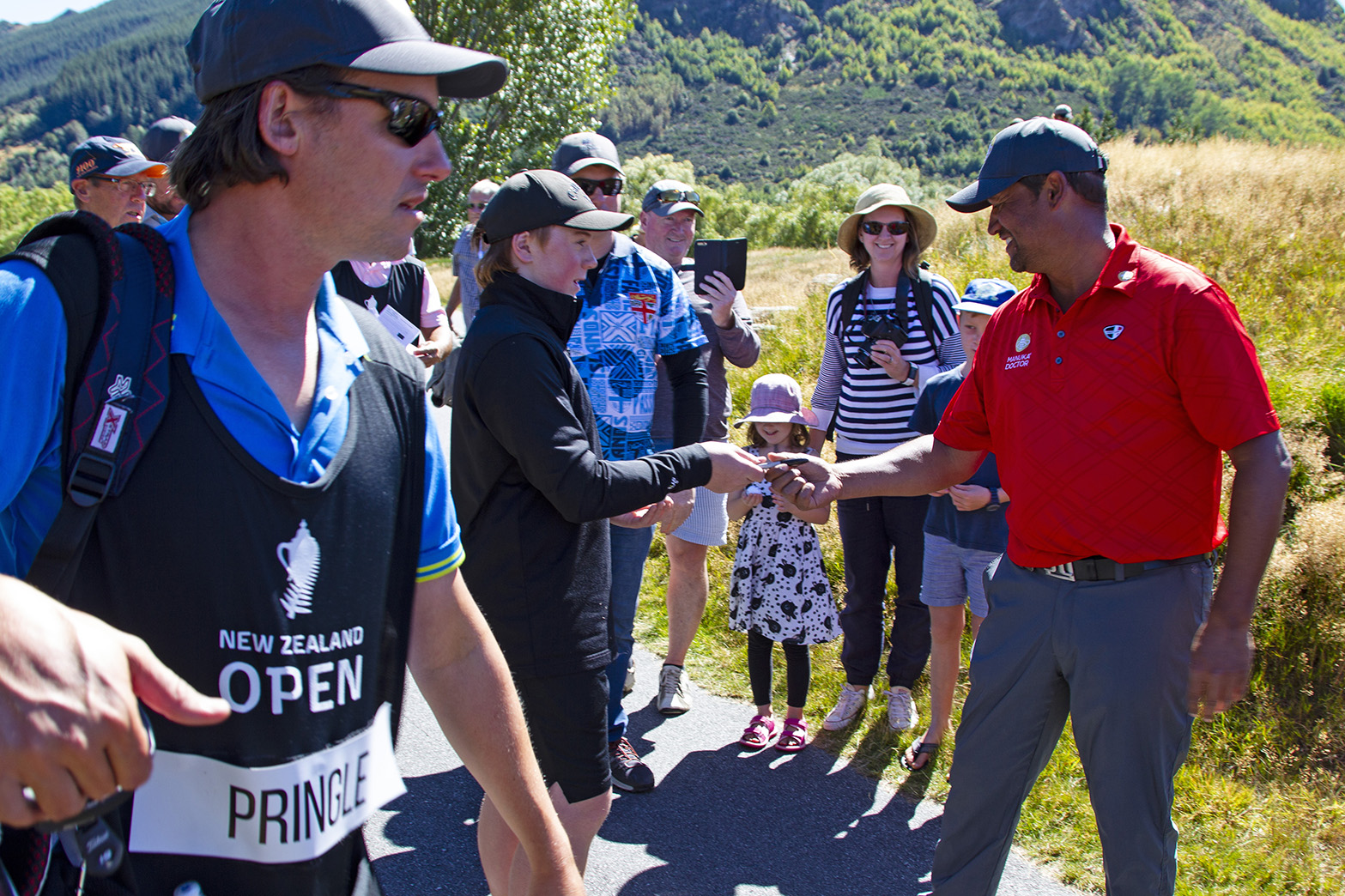 Praise for some, Brickbats for others
The New Zealand Open is being played as this column is being written and it was with some regret to watch Michael Campbell miss the cut on the Friday. Cambo put a lot of effort into his professional return but it is difficult to make the cut in any major class tournament. All players no matter how good they are will miss on regular occasions, so all kudos to him for making the effort. The crowds certainly enjoyed watching him play.
Peter Williams is now turning his attention to golf clothing and a very astute piece of writing it is. I remember over 20 years ago being a member at Waitemata GC and wearing "cream" socks before a Saturday round with friends. I was hauled in front of the match committee, club chairman and club captain and remonstrated at for wearing "non-white". No matter what I said it fell on deaf ears so when I refused to change my socks, the matter of club membership was raised. That was enough and that was the last time I attended. We still have some way to go though.
Just when progress seems to be being made in certain parts of golf club management some clubs seem to shoot themselves in the foot again.
Arrowtown Golf Club, a beautiful course, has certainly done that. It appears that the ladies have been restricted in the rights of play on certain days. Now we will not go into the detail, there is always 2 sides to a story! However, suffice to say the issue attracted the attention of newspapers not just in this country but overseas as well.
It also was enough to attract the attention of New Zealand Golf. Dean Murphy said club members had approached his organisation for help and they are urging the club "to consider a different path forward".
"We've adopted a 'women in golf' charter – we're very keen on promoting inclusivity and non-exclusivity for golf.
"Our view is that for competitions or for playing days or for any kind of activity at a golf club, there shouldn't be any restrictions whatsoever," Dean said. "Ultimately the club can make their own decision, but we think there's probably a more preferable way forward than antagonising particular groups.
"We're not stepping in or investigating or bringing out the big stick – we're just going to work with the club to help it find a solution that everyone can be happy with,"
Dean Murphy has it right, its seems the Arrowtown Board have it wrong.
It was also a pleasure to read that Peter Thomson was recently inducted into the New Zealand Golf Hall of Fame on the eve of the 100th New Zealand Open.
Peter Thomson is now the ninth member of the Hall of Fame and the first Australian to be honoured in this manner after becoming the most prolific champion to win the title. I must confess to being a bit surprised as I had automatically assumed he already had been inducted.

Advertisement
Sign up to our NZ Golf Updates