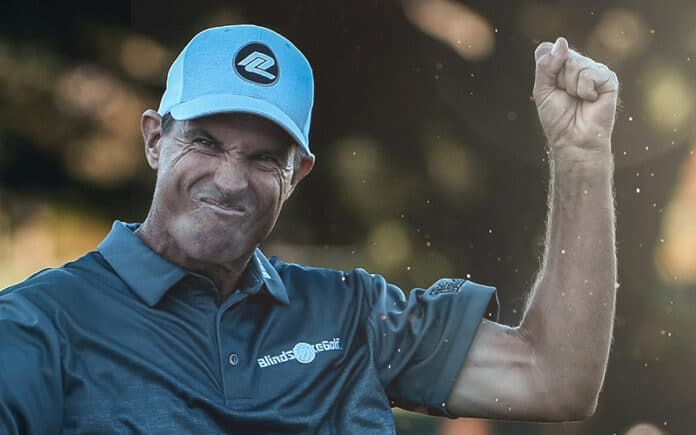 Steven Alker has capped off his amazing run in the PGA Tour Champions events on Sunday when he closed with a 4-under 68 for a two-shot victory in the TimberTech Championship, easily moving into the top 36 players who advance to the Charles Schwab Cup Championship.
Steven Alker had to qualify for his first PGA TOUR Champions event three months ago and kept playing all the way to the Charles Schwab Cup final.
After the round, Alker said the momentum had been building for a couple of weeks that led to this victory.
"Momentum's huge because you've only got three days," Alker said.
"I had a lot of momentum in the first round and then early in the second round to kind of keep me going. Then kind of stayed in touch with Tim, and then today was just, the wind was tricky today, it was gusty, so it was just a tricky day.
"Trying to win a golf tournament, it's always tough."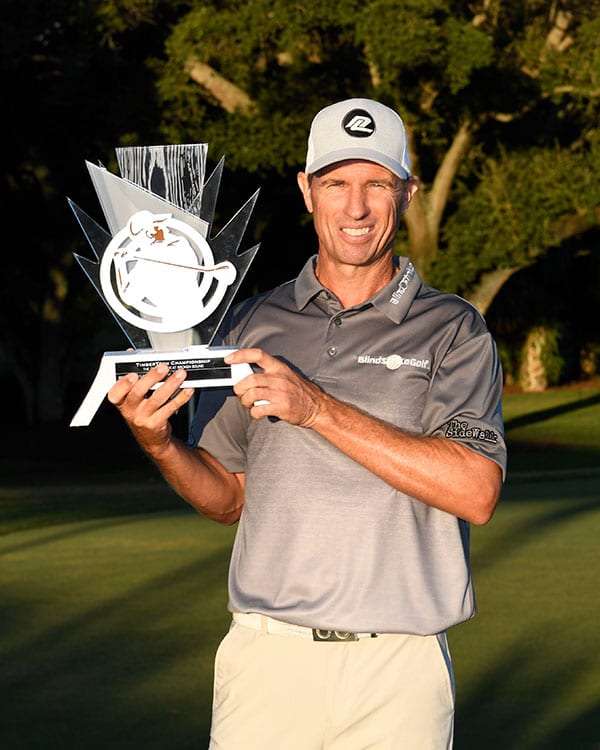 Alker had to qualify for his first PGA Tour Champions event three months ago and has needed to keep playing all the way to the Charles Schwab Cup final.
Locked in a duel with Jim Furyk on the back nine of The Old Course at Broken Sound, Alker holed an 18-foot birdie putt on the 15th hole to take the lead, and then finished with a birdie he didn't need to win by two over Furyk and Miguel Angel Jimenez.
"Jim kind of let me in, and didn't make a couple of putts at the end there, but just kind of hung tough and got it done.
"I think it's just all about wanting to be out here, just some good focus on trying to play some good golf. I've been out here amongst these guys, it's been amazing. They've been so welcoming, and my game's coming around at the right time."
Alker won $427,000 NZD, pushing his total to over $1.2 million NZD in just nine tournaments since he qualified for the Boeing Classic outside Seattle in late August for his PGA Tour Champions debut.
That's more than the Kiwi made in his entire career on the PGA Tour, which featured only three full seasons as he toiled on the Australasian and European tours and spent a fair bit of his time in America on what now is the Korn Ferry Tour.
He finished at 17-under and moved from No. 46 to No. 22 in the Charles Schwab Cup standings, which accounts for the last two years because time off from the pandemic led to a "super season" for the 50-and-older set.
Moments like these make all the hard work worth it. ❤️ pic.twitter.com/OnWOuJiisx

— PGA TOUR Champions (@ChampionsTour) November 7, 2021
Alker turned 50 on July 28 and two weeks later qualified for the Boeing Classic. He tied for seventh, which earned him a spot in The Ally Challenge the following week for being in the top 10. He finished third there, and four more top 10s followed.
By the time Alker finally finished out of the top 10 — a tie for 16th in North Carolina — he was eligible for the tour's postseason. And in the second of three events, he cashed in.
Advertisement
Sign up to our NZ Golf Updates