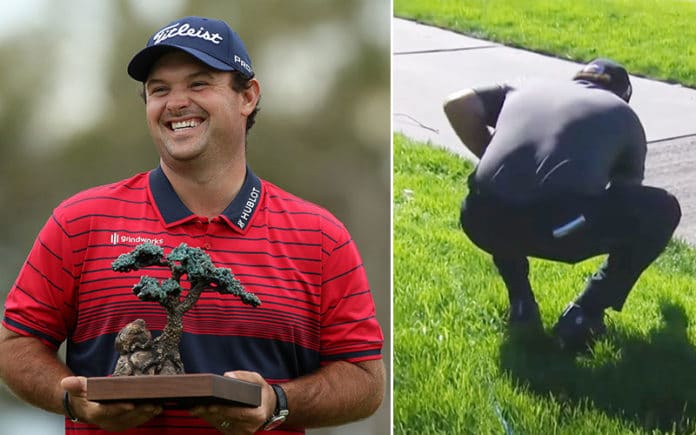 Patrick Reed has secured a five-shot victory in the Farmers Insurance Open at Torrey Pines in California today but the stunning victory and his 4-under final round of 68 have all been overshadowed by claims of cheating and an online firestorm which has included Reed himself get involved in claiming he did nothing worse than other golfers did on the same weekend.
The drama actually unfolded during the third round where the 30-year-old American took relief from a ball deemed to be embedded on the par-4 10th hole.
Reed's approach shot sailed well left into deep rough. As he approached the ball, he asked a volunteer if they saw the shot bounce after striking the ground. The volunteer said they didn't see it, leading Reed to believe his ball may have embedded in the ground. Under the Rules of Golf, players can check if their ball is embedded and receive free relief if it is.
Before checking his ball, Reed told his playing partners, "Hey guys, I'm going to check it. They said it didn't bounce." When rules official Brad Fabel arrived, Reed had already determined his ball was embedded and moved it. Reed then asked Fabel to check the ground for an indentation, saying, "Since I picked it up to check – it seems like it broke ground – but I want you to double-check." Fabel said he did feel an indentation in the ground and determined that Reed's ball had been embedded. He then guided Reed through the drop for relief.
Officials at the course agreed that Reed's actions were 'textbook' but claims of cheating have been labelled at Reed, firstly due to the video evidence which showed the ball actually did bounce first before it plugged into the grass, and secondly his actions of lifting the ball before a rules official appeared and the time he spent leaning over the ball and sorting through the grass before removing the ball to clean it.
It's not the first rules issue to hit Reed, who was penalized two strokes at the 2019 Hero World Challenge for moving sand behind his ball to improve his lie, something he said he did not see because his angle was different from that of TV cameras.
Social media blew up over the issue with many players and ex-players suggesting Reed shouldn't have picked the ball up.
There's no chance Patrick Reed did the right thing picking up his ball…then asking for a ruling!!! No way!

— Jim McLean Golf (@McLeanGolf) January 30, 2021
Flying home. Drunk too much 🍷. And my girlfriend is watching Dirty Dancing in the seat next to me… 👀. Crikey what a Sunday.

— Eddie Pepperell (@PepperellEddie) January 31, 2021
The Reed himself got involved bringing up a similar situation with Rory McIlroy in the same tournament.
https://t.co/qza5Aa1yrS. RORY MCILROY @McIlroyRory DID THE SAME THING TODAY ON HOLE 18! AND DIDN'T EVEN CALL A RULES OFFICIAL OVER TO DEEM THE BALL EMBEDDED. END OF STORY.

— Patrick Reed (@PReedGolf) January 31, 2021
When asked about the incident Rory McIlroy gave Reed the benefit of the doubt.
"It seemed to me like it was a bit of a storm in a teacup," McIlroy said.
Four-time US PGA Tour winner Xander Schauffele said Reed did everything by the book according to the official and everyone stood by there.
"Obviously the talk amongst the boys isn't great, I guess, but he's protected by the tour and that's all that matters, I guess," Schaufelle said.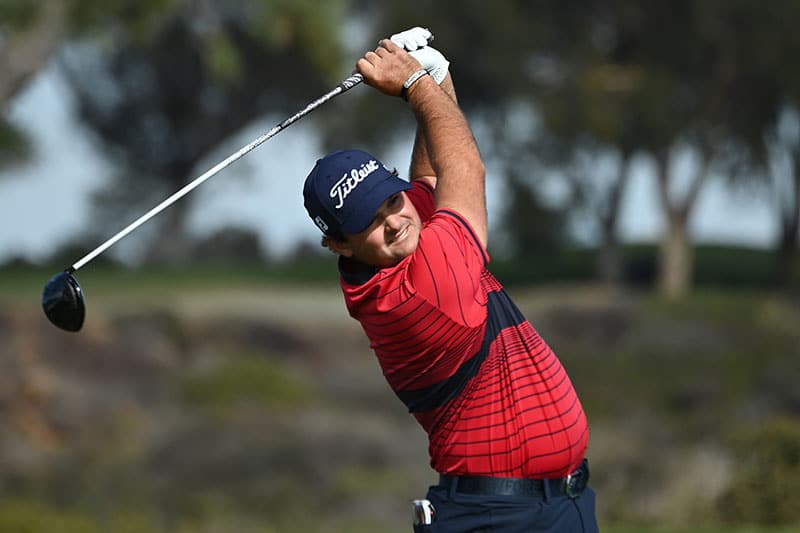 Reed said he had put the controversy out of his mind Sunday once told by officials his actions were proper.
"The biggest thing is I was allowed to kind of put it behind me when the head rules official comes up and says you did everything you were supposed to do," Reed said.
"When you do everything you're supposed to do, at the end of the day that's all you can control."
The victory sees Reed surge to 10th in the FedExCup standings and to 10th in the world rankings.
Advertisement
Sign up to our NZ Golf Updates