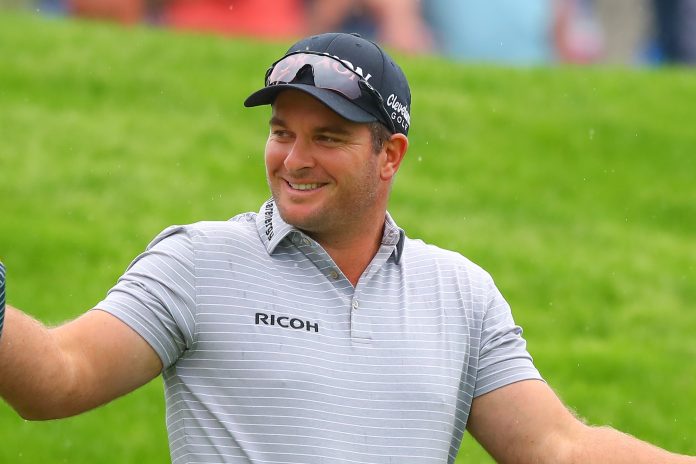 The 2020 New Zealand Open has announced its first big signing with Kiwi star Ryan Fox confirming his attendance at the 101st edition of the event at Millbrook Resort and The Hills near Queenstown on 27 February to 1 March.
Ranked as New Zealand's number two in the World Golf Rankings, Fox added his first European Tour title this year, finishing the year in 57th place on that tour's rankings and amassing more than NZ$1.1million for 2019, including taking several weeks off golf following his marriage.
After recently returning from his year competing on the European Tour, Ryan Fox said the New Zealand Open is probably the one tournament he would love to win more than any other.
"It remains one of the most important tournaments in my year and one I look forward to greatly, especially returning to Queenstown and playing those great courses," Foz said.
"And get my name on the Brodie Breeze Trophy."
Fox will be paired with cricket legend Shane Warne in the pro-am tournament (which pairs professionals and amateur players) after the duo played together in the Dunhill Links European Tour event in Scotland this year.
New Zealand Open Tournament Director Michael Glading said he is delighted that Fox will again headline the homegrown players.
"Ryan has been a wonderful supporter of the New Zealand Open. We are very aware that Ryan is in demand around the world and one of the sport's most exciting players to watch," said Glading.
"Therefore, we are indebted to him that he continues to support the event. And given we have just announced free entry for the 2020 New Zealand Open, I am sure a significant number of sports fans will want to attend to watch Ryan in action."
The New Zealand Open is co-sanctioned by the PGA Tour of Australasia and the Asian Tour, and in partnership with the Japan Tour.
---
NZ Golf Magazine is Official Media Partner for the 2020 NZ Open, for more details on the go here.
Advertisement
Sign up to our NZ Golf Updates