The Ryder Cup may be yet to begin but the drama already has. It must be said it is mainly on the US side as various Golf Channel reports indicate.
The European selection criteria was narrower therefore less room for speculation and complaint, with only three captain's picks Padraig Harrington did not have too many difficult decisions.
The selections of Ian Poulter and Sergio Garcia were a no brainer given their past records while Shane Lowry earned his selection with his recent exploits. On the other hand, the US team's six picks were not so straightforward.
Captain Steve Stricker's processes were very meticulous as he employed statistics to a great degree. Four of the six picks may be rookies but in analysing rookies since 2008 he found their records were excellent. Stricker was also aware of the requirements of Whistling Straits where length and birdies will be vital.
For some pundits, it may have been a surprise to see Scottie Scheffler who has yet to win on the PGA Tour and Daniel Berger preferred to Patrick Reed and Webb Simpson. Also adding fuel to the selection fire was Kevin Na whose fine play throughout the FedEx playoffs was superb, culminating in a tie for first with Jon Rahm on the scoreboard.
Na was understanding yet disappointed, as he felt he and Bryson DeChambeau would have made a good pairing with his short game complementing DeChambeau's length.
Billy Horschel also had good credentials but realised he did not have quite enough runs on the board early on, yet felt a call from Stricker would have been a nice touch.
The drama surrounding Brooks Koepka, his attitude and comments may be the US team's greatest challenge. Stricker is very strong on team unity and harmony in the team environment.
This was made clear when all of the team except Koepka travelled together for a two-day scouting trip to Whistling Straits where they played two practice rounds including foursomes. There was also a group discussion on potential pairings.
"We would never get together and watch football," Harris English said, "It was really cool." Then it was a team dinner together which got the thumbs up. As for the rookies, Xander Schauffele said, "Steve does not talk to us like we are rookies. He speaks to the team as one so we have unity and play for each other."
Koepka excused himself because of his wrist injury but it is hard not to wonder why he would not have joined the trip in the interests of the team and still been part of the discussions and plans.
Maybe his comments about how difficult he finds adjusting from individual to team events explain why.
"It's tough. I won my match. What do you want from me? It's so far from my usual routine. It's hard to even go to the gym. Then we go to a team meeting. I take naps a lot. I might take an hour or so or just chill out on the couch and watch "Sportscentre" before or after rounds. No time to do that at the Ryder Cup. It's just maybe not in my DNA, the team sports thing," said Koepka.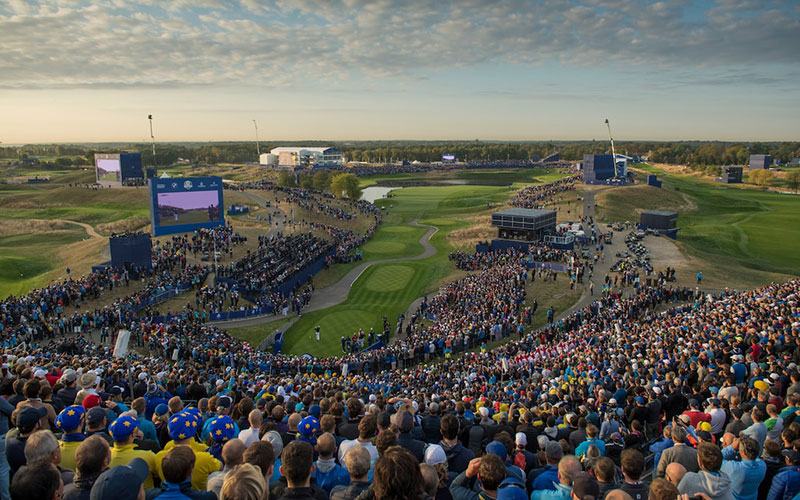 2008 winning Ryder Cup captain Paul Azinger said he doesn't think Koepka is fully invested in the matches.
"I'm not sure he loves the Ryder Cup that much and if not he should relinquish his spot. Brooks, especially being hurt (wrist) should consider whether or not he really wants to be there."
Azinger also mentioned the relationship between Koepka and De Chambeau as a possible challenge for Stricker.
"They are going to put the weight of the team on their shoulders, or they are going to be a pain in the neck."
Interestingly Koepka says his wrist will be good to go as well as saying there is no reason he can't match Tiger's 15 majors or even Nicklaus' 18. For Stricker and the rest of his team, they will probably settle for a strong team performance from Koepka. Let the fun begin.
Advertisement
Sign up to our NZ Golf Updates