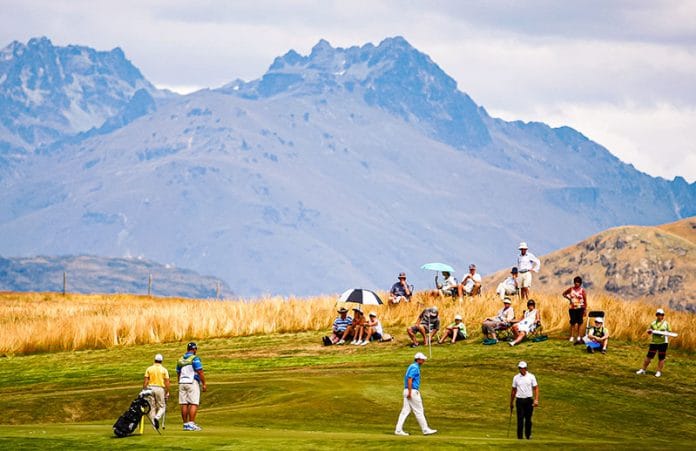 For the first time in the history of the New Zealand Open, a $1 million prize will be offered if a player scores a hole in one on the 7th hole at The Hills.
One of the tournament's major sponsors Manuka Doctor will offer the $1 million across the first two days of the event, $750,000 will go to the player and $250,000 to Auckland's Starship Children's Hospital.
Hyundai is already offering a Kona Electric vehicle to one of three charities if a player scores a hole-in-one on the 13th hole at Millbrook on any of the four days.
Tournament Chairman John Hart believes the prize brings a new level of prestige to the New Zealand Open.
"The Million Dollar hole-in-one is a drawcard for everyone in the field, no matter their status in the world of golf. One perfect shot is all it will take," said Hart.
"Manuka Doctor, a great supporter of the Tournament, has been instrumental in bringing Michael Campbell back over the last two years, so to now add this opportunity for all of our players, amateur and professional, adds significant value to the New Zealand Open."
In providing the prize, Manuka Doctor's Nicola Macfarlane is delighted to be able to create this opportunity for the players, adding extra motivation to attempt the 'nearly impossible' at the Open.
"We love the New Zealand Open, and seeing the players light up as they attempt to find the perfect sweet shot in the pursuit for the New Zealand Open title.
"The great thing about the $1 Million Dollar prize is not only could any golfer have a life-changing shot, a quarter of the prize ($250k NZD) will be donated to the Starship Children's Hospital. So, it's a win-win scenario in our eyes," said Macfarlane.
Advertisement
Sign up to our NZ Golf Updates