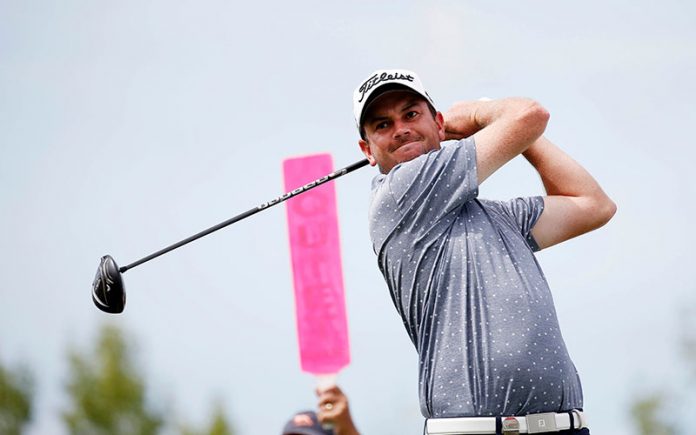 Next week, the New Zealand Open will celebrate the 10th event being staged at The Hills near Arrowtown.
The Hills is closing in on the record as the course to host the New Zealand the most times – that currently sits with Paraparaumu Beach which has famously held the event 12 times from 1959 – 2002.
To mark the milestone of a decade in the sun, we looked back on some of the memorable moments from the NZ Open in Queenstown in the final part of the series.
2018 – Course record from O'Reilly, Tournament Record from Nisbet
New South Welshman Callan O'Reilly made headlines early in the 2018 NZ Open. On a cool Friday morning in Queenstown, O'Reilly had the type of round every professional dreams of.
He shot a career-best 11-under 61 at The Hills in the second round. The 26-year-old went out in three-under 33 and came home in eight-under 28. He birdied every hole except the par-four 15th on The Hills' back nine in a remarkable run.
The new course record elevated O'Reilly into a share of the clubhouse lead with Queenslander Daniel Nisbet on 14-under par. Nisbet would go on to win the championship by two strokes from Terry Pilkadaris on an incredible 27-under par.
His aggregate score of 258 is a tournament record for the NZ Open and will take some beating.
2019 – NZ Open marks a milestone
The 100th New Zealand Open was a special occasion. Anyone and everyone who had been associated with the championship over the past few decades came out in force to mark the occasion.
Michael Campbell, the 2000 NZ Open Champion, even made his return as he began his build-up for the Seniors European Tour.
The leading Kiwis battled hard to make it a NZ Open to remember for local fans – with Josh Geary the best of them in joint runner-up – but they couldn't match Australian Zach Murray who finished on a 21-under par total for a two-shot win. He was a fitting champion.
The tournament which began way back in 1907 at the Napier Golf Club had celebrated a century.
New Zealand Open hosts (including co-hosting):
12 Paraparaumu Beach Golf Club (1959 – 2002)
10 Christchurch Golf Club (1910 – 1982)
9 Royal Auckland Golf Club (1909 – 2003)
9 The Hills Golf Club (2007 – 2019)
8 Wanganui Golf Club (1911 – 1978)
7 Otago Golf Club (1908 – 1971), 7 Royal Wellington Golf Club (1912 – 1995)
6 Hamilton Golf Club (1920 – 1975), Millbrook Resort (2014- 2019)
Advertisement
Sign up to our NZ Golf Updates