The decision to surrender already booked spots in New Zealand MIQ and play the remainder of the European Tour season is one of the reasons Ryan Fox struggled to keep up with the pack and missed the cut last weekend at the Italian Open.
The Kiwi number one ranked golfer finished on 8-over par with 76 and 74 in his two rounds in Rome, missing the cut and with one of the biggest tour events beginning on Thursday, at The Wentworth Golf Club in England.
Just like so many Kiwis around the globe, the only way back into the country during the Covid-19 pandemic has been through a complex and somewhat discombobulated MIQ booking system which has meant so many people cannot return back to the country of citizenship.
At least for Fox, he has been able to leave the country during the past two years and travel the world playing golf but in essence, there are no easy ways and he has to follow the procedure to get back home the same as everyone else.
Speaking with NZ Herald, Fox said he had places in MIQ booked for September 15 but by failing in Rome, he wasn't guaranteed of securing his European Tour playing card if he came home.
His current tour ranking is 97 and to secure his place for next year he needs to be in the top 115 at the end of the season and with eight tournaments before the finale in Dubai it is likely he would've dropped out if he had come back to New Zealand to take up the spots.
View this post on Instagram
The weighing up of whether to come back or not had been a burden on Fox and led to a below-par performance last week.
"It was a frustrating week all round and was probably not helped by putting too much pressure on myself around trying to get home and worrying about MIQ spots and all that stuff," Fox said to NZ herald.
"Hopefully the decision to stay sort of frees me up a bit this week and in the coming weeks and I'm not worrying about that stuff as much."
This year Fox has played 14 tour events and only made the top ten once, missing the cut four times and seeing his world ranking hover around 200 for most of the year.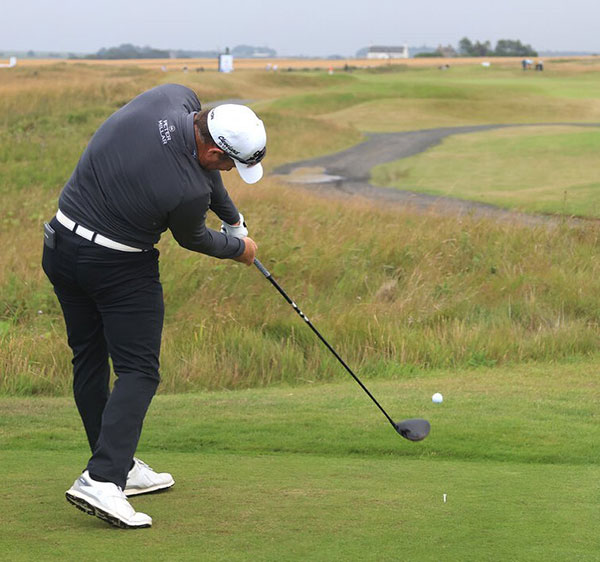 The 34-year-old and his family will now stay on in Europe for the rest of the season, aiming to make the end of season event in Dubai and hopefully secure a separate MIQ spot for just before Christmas.
He admits though, they may become stranded like so many other Kiwis outside of the country as a new MIQ system takes over which will choose people for places at random.
The European Tour is likely to put on extra events before the end of the year which will give Fox some golf to play if he is locked out.
Either way, he is lucky to be spending quality time with his wife and child, doing a job he loves to do, getting paid handsomely for it and eventually, just like so many others, he will be back home soon.
Advertisement
Sign up to our NZ Golf Updates