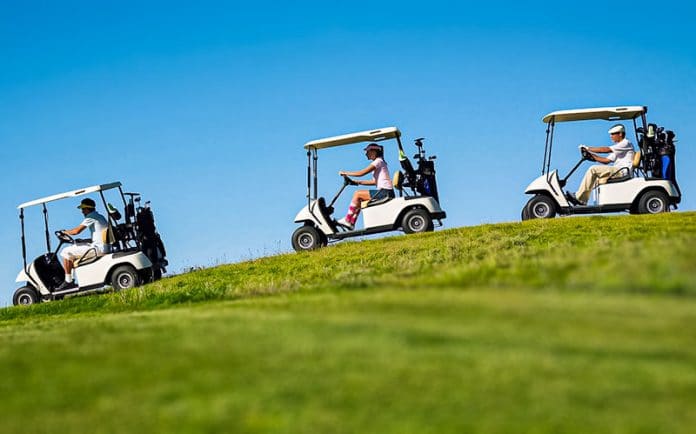 The outlook for golf was looking a little gloomy when the country went into level 4 lockdown in March, with many clubs and administrators understandably worried about the possible damage to courses without any maintenance.
However, the restrictions were shortlived and actually allowed many course fairways to naturally repair themselves.
Pleasingly golf appears to be in for a resurgence in many areas of New Zealand.
New Zealand Golf CEO Dean Murphy confirmed the nationwide trends which are seeing yearly increases of members to April from 101,410 to 104,552.
"Already in the period since restrictions began we are receiving reports from around the country of significant increases of 30 to 50 new members," Murphy said.
Waiheke Golf Club, a nine-hole layout with 330 members has gained 50 members during the lockdown as has Muriwai in West Auckland.
Wider Otago Region Resurgence
The four major Dunedin clubs are all taking a positive view despite varying situations.
Shelley Duncan the Director of Golf at Otago Golf Club said that since the start of lockdown they have signed 40 new members, half of whom are in the 25 to 35 year age group.
"This is very encouraging as they obviously see value in what a membership offers," Duncan said.
"We have budgeted for no international green fee income, so while we are taking a conservative approach we will also be aggressive in targeting increased membership."
The course has been very busy since level two began.
On the other side of the city at the St. Clair Club, Manager Annette Godman was very pleased with an increase of 50 since level four lockdown.
"These are across the board in terms of the variety of memberships and ages, in particular several younger ones," Godman said.
"Our tee times have been full almost every day with member use very high. We will be considering some innovations as the year unfolds as well as getting functions in the clubhouse up and running again."
The scenario at Chisholm Park is not quite so rosy.
President Matthew Heaton reported that it was a struggle financially and a mild 2019 winter did not help.
"Being an all-weather course Chisholm usually picks up many extra green fee players as other courses are affected by winter conditions at times," Heaton said.
"The council which owns the land gave us some rent relief in April which helped. With the help of John Griffin who won our Senior club championship three times in the early 1970's we have made course improvements to the fairways and greens."
Griffin is a well-known identity and Director of golf at Jack's Point.
Heaton also indicated Chisholm would be running some promotions to encourage membership including targeting families.
"We want to promote Chisholm as a multi-purpose venue and we are considering having athletic events around the course."
Interestingly Greg Turner, one of New Zealand's most successful professionals and now course designer is a strong advocate of Chisholm as one of the country's leading links courses.
"The Dunedin City Council leases the land to the club and needs to stop looking at it as a cash cow (rent) and look at it as a tourism asset," Turner said.
"The council needs to realise the opportunity and assist in making it the best it can be."
Paul Barlow the Manager at Taieri Lakes said the wage subsidy was a big help.
"Finances have tightened but we are fine. Members are playing in big numbers and green fee player numbers are picking up. We are looking forward to the course improvements coming on stream in December," Barlow said.
Elsewhere in the region, Arrowtown Golf Club Clubhouse Manager Daniel Van Sickle reported the club welcomed 30 new members since level three began with quite a few young ones and couples joining.
"We are happy about the number of locals who are enjoying our special rate for them of $25," Van Sickle explained.
"We are seeing people travelling from Dunedin and Christchurch. The eight-week rest was good for the course which has never looked better."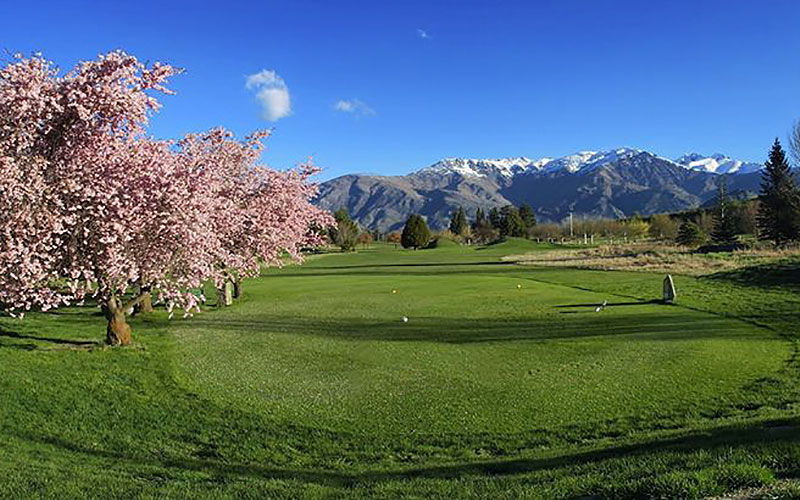 Meanwhile, the General Manager at Queenstown Golf Club Matthew Judd said they had 20 new members since lockdown three. He thought with some of the winter sports curtailed, golf was a very attractive alternative.
The Christchurch Golf Club has recorded a significant increase as has Harewood with 40 and more in the pipeline.
Why The Sudden Interest?
These are just a sampling of what is happening throughout New Zealand.
So why these sudden increases? Surely with the sporting world turned upside down now people are looking for safer, healthy and family pursuits.
Parents can play with their children and have a fun time….. and of course, you can take the game on holiday.
Golf ticks all the boxes, hence it's attraction. Long may this trend last and golf will blossom as never before.
Advertisement
Sign up to our NZ Golf Updates