In a crazy year where COVID-19 has forced golfers from courses and affected all forms of official events, New Zealand Golf has still managed to conduct the National Golf Awards even without holding a lavish function.
Clubs, golfers, volunteers, and administration staff have been recognised for their contribution to golf in the 2019 National Golf Awards announced this week.
One of the most sought-after awards is the 'Club of the Year', where a club needs to display innovation, inclusion, community impact, and use of New Zealand Golf initiatives and growth.
After careful deliberation, it was decided that Waitemata Golf Club in Auckland was to take out the prestigious 'Club of the Year' award by the narrowest of margins over finalists Russley Golf Club and Manawatu Golf Club.
Waitemata Golf Club General Manager Hayden McCallum said he was ecstatic with the news and is proud of how far the golf club has come.
"It feels amazing," McCallum said.
"There has been a lot of hard work at the club over the last few years. We have come a long way and made some big changes.
"I know all of our staff, the board, and our members will be really proud. We'll celebrate this for sure.
"We implemented a strategic plan a few years ago that reflected where we wanted to go as a golf club, and the values we thought were important; those being inclusion and growing a strong community connection. We have seen a strong flow-on effect from this with increased membership and a strong junior program.
"We couldn't be happier with our progress and the award is certainly a nice piece of feedback after the hard work."
An independent judging panel which included members of the Professional Golfers Association (PGA), General Managers Association (GMA), media, former high-profile golfers, Sport New Zealand, and New Zealand Golf convened online to decide the winners and finalists from over 120 nominees for their respective categories.
12 winners over 12 refreshed categories for 2019 were eventually found with some new and familiar names all being recognised for their efforts.
Professional Golfer of the Year was awarded to Ryan Fox for his wonderful 2019 just ahead of Danny Lee and Lydia Ko. Amelia Garvey was awarded the Female Amateur of the Year title while Daniel Hillier won the Male Amateur award.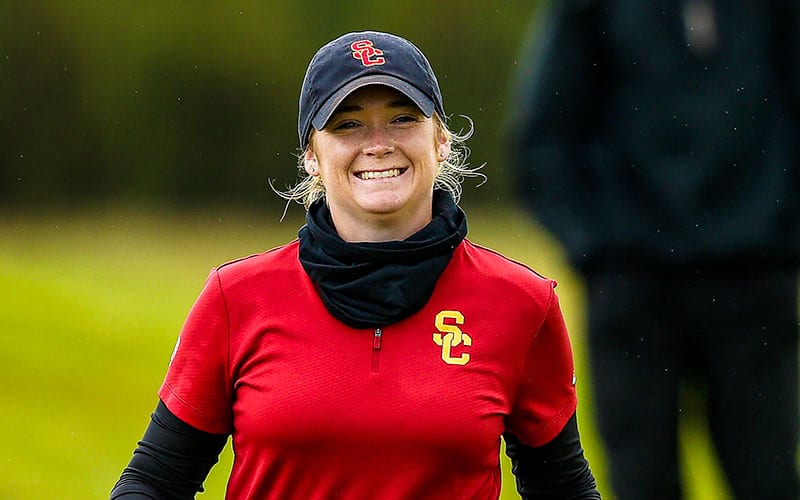 In a new category for 2019, the Leader of the Year award has been implemented to recognise golf managers, administrators, association leaders, and all other leadership positions in golf who help lead and grow the game in New Zealand.
Matt Smith's leadership of DotGolf has earned him the award and it is something he feels very honoured to have received.
"I didn't even know I had been nominated," Smith explained.
"It's really cool, I'm very proud to accept this award on behalf of my team. I see this award as a product of what DotGolf has been able to achieve.
"I'm a big believer in setting clear objectives, empowering others, and establishing relationships. The team all take ownership of what they do which makes job as a leader very easy.
"It's a real privilege to be able to lead such an awesome group of people. Our team extends all the way to our board, our staff, and New Zealand Golf."
Full List of winners
Club of the Year: Waitemata Golf Club. Finalists: Manawatu Golf Club, Russley Golf Club.
Leader of the Year: Matt Smith. Finalists: Hayden McCallum, Warren Collett.
Event of the Year: 100th New Zealand Open. Finalists: Waitemata She Love's Golf 6's, Jennian Homes Charles Tour Carrus Open.
Professional Golfer of the Year: Ryan Fox. Finalists: Danny Lee, Lydia Ko.
Male Amateur of the Year: Daniel Hillier
Female Amateur of the Year: Amelia Garvey
All Abilities Athlete of the Year: Mitchell Brown. Finalists: Parker Aluesi, Nathan Child.
Professional Coach of the Year: Marcus Wheelhouse. Finalists: Rodney Yee, Jacques Nortje.
Community Coach of the Year: Stuart Thompson. Finalists: Rodney Yee, Mary Gard'ner
Volunteer of the Year: Robyn Boniface. Finalists: Terry Dowson, Glenn Corbett
Environmental Club of the Year: Remuera Golf Club.
Performance of the Year: Ryan Fox. Finalists: Kazuma Kobori, Sir Bob Charles.
Advertisement
Sign up to our NZ Golf Updates