The 2020 Hills Invitation ProAm was Dongwoo Kang's 3rd time in this event. On the first two occasions he was invited however this time, because of the new entry criteria, he qualified through winning the 2020 Club Professional Champs. He loves it at The Hills so the win was a thrill for this likeable and respectful 34-year-old player.
While his win was something of a surprise on the surface, it shouldn't have been as we found out when we sat down and chatted after his dramatic win.
Kang, a Korean moved to New Zealand with his parents when he was 14 years old. He related, "I lived in Hamilton for eight years then turned professional when I was 22. I played the Korean, Japan and Asian circuit for about eight years. However, by the end of those years, I had a young family so we decided to move back to New Zealand to live in Auckland. Then I had back surgery here four years ago in my last year as a professional."
"Then I did my traineeship and I am now based at the Gulf Harbour Country Club where I am now enjoying my time as a full-time coach. It is one of the best courses in Auckland."
What does the future hold for Kang? He explained "I am going to focus on my coaching primarily and when I have time I will play tournaments. This year I was able to play 19 events including ProAms. Some of the guys can play as many as 28 events."
Kang finished fifth on the order of merit for 2020 and had some fine performances including a win at Kaikoura and a second in the Spark Invitational.
Kang has built a fine record of consistent performances in recent years with Charles Tour Wins in the Mount Open and the 2019 Brian Perry Classic.
"I love coming down to the South Island and this year I played in Nelson, Blenheim, Kaikoura and at Pegasus. It gives me special feelings when I come south. Here in Queenstown the Wakatipu Junior Golf Club does very well and something similar needs to happen in Auckland."
Kang had his lovely family with him at The Hills and they stayed on for an extra week at Millbrook Resort to make the most of their journey south. With his win, he is sure to receive an invite to the 2021 event.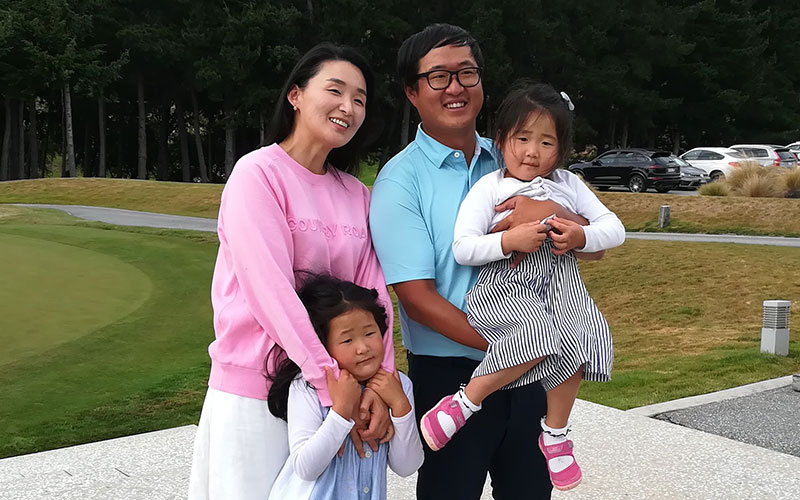 Advertisement
Sign up to our NZ Golf Updates