After club Professional Dongwoo Kang (Gulf Harbour) and Queenstowner James Anstiss traded shot for shot until the 15th hole of the final round of the 2020 Hills Invitation Pro-Am, Kang edged in front of all others to take out the title.
At Sir Michael Hill's Arrowtown course on the weekend, both Kang and Anstiss started the day on -7 after their first-round 65 and after 14 holes were still tied on -10.
Meanwhile, Gareth Paddison (Manor Park) was in the clubhouse having just finished an outstanding -8 round of 64(the best of the weekend) to tie the leaders on -10 and a playoff looked likely.
Paddison was imperious on the back nine with five birdies and an amazing eagle on the 344 metre 15th. His drive finished one foot from the hole.
Meanwhile, Kang birdied 15 to take a one-shot lead, then Anstiss would make the same mistake many others have made on the notorious par 3, 16th. The difficult pin placement towards the rear of the green made for a precise tee shot.
Unfortunately, he came up a little short and found the creek. His three shots after the penalty left him with a double bogey to fall back to -8. A birdie on 17 and a par on 18 left him tied for third on -9.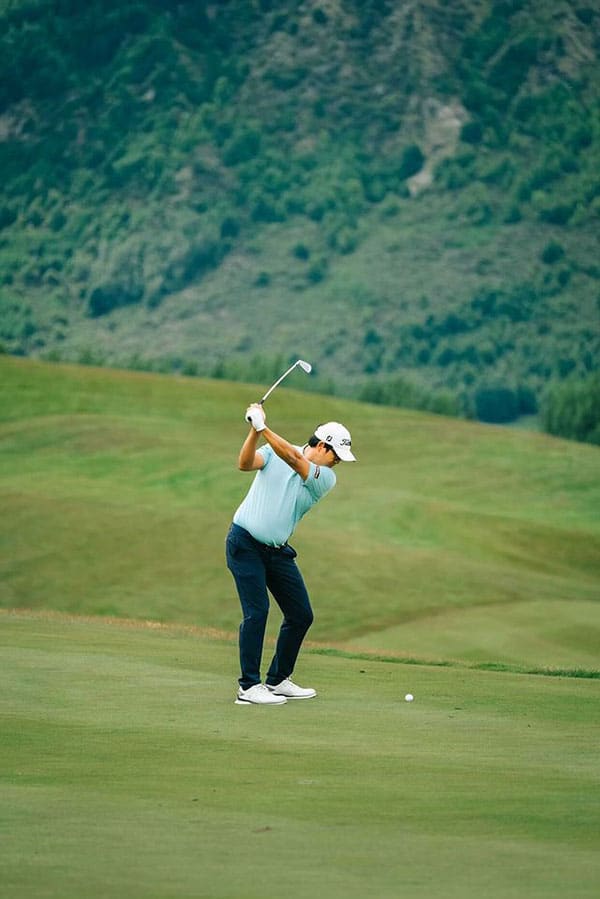 It was now Kang's to lose and a misjudgement of the following wind on 18 saw him overshoot the green several metres down into testing rough. Hearts were in the mouth as Paddison was now wondering if he may have to get the clubs out again.
Kang had to play a precise "Mickelson flop shot" to avoid a two-putt. His shot was brilliant landing short of the pin and rolling just past the hole. A nervy four-footer was no problem for Kang and a well-earned win was his.
Kang was thrilled with his win and is looking forward to enjoying the one-year membership at The Hills which is in addition to the $10,000 winner's purse.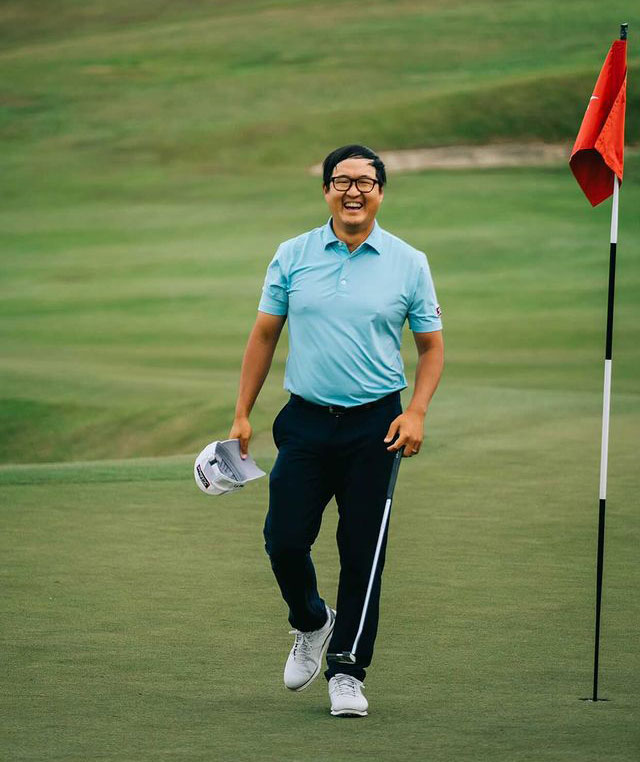 Harry Na had a blemish-free 66 to tie third on -9. Luke Toomey was solid on -7 while Ben Campbell in his first competitive outing since early in the year finished sixth on -6. He was close to the lead after nine but a +1 final nine ended his challenge.
Leading Scores
-11 Dongwoo Kang 65,68. 133.
-10 Gareth Paddison 70,64. 134.
-9 James Anstiss 65,70. 135, Harry Na 69,66. 135.
-7 Luke Toomey 68,69. 137.
-6 Ben Campbell 67,71. 138.
-4 Ryan Chisnall 140.
-2 Josh Geary 142. Jordan Loof 142. Daniel Pearce 142.
Advertisement
Sign up to our NZ Golf Updates