Lydia Ko has had another bogey-free round and finished off the year in style with her third Top Five finish at the year-ending CME Group Tour Championship at Tiburón Golf Club in Naples Florida.
Securing her fifth placing, tied with American Lexi Thompson, Ko finished with a 3-under 69 for the round, 11-under for the tournament in the final event of the year.
World Number One Jin Young Ko birdied the final hole to finish with a 6-under 66 final round and run away with the title by five shots over Australian Hannah Green.
Incredibly Lydia Ko's group of Green, Mina Harigae and herself all went bogey-free for the round, something Ko was excited about.
"We all three of us had bogey-free rounds. I can almost put my bank account on it that no other group has done that," Ko laughed.
"It was great that everybody was playing well. I think we had a really good time. It was pretty tough on some holes. 18 and 9 were an absolute beast today.
"I hit 9-iron couple days ago and I was like, man, I've got to hit 5-wood on both holes. So it was like crazy.
"We all three of us finished solid, so it was a great way to end all of our seasons."
Lydia Ko picked up birdies on the 6th, 8th and 16th holes to grab her 6th Top Ten for the year.
"I struggled a bit at the start and I made a few really good up and downs, but the girls, you know, were having a strip show from the start, and then I was able to join the pack by the middle of the front nine.
"At one point Hannah was getting pretty close to the leader, so I was like, Oh, like rooting her in."
Lydia Ko has had a great season since the LPGA restarted following the Covid-19 lay-off and with a change of coach to Sean Foley her game has shown improvements every week.
"It's really been uphill for me since after the restart. I was able to play really solid. I think my worst finish was the first tournament back at Inverness.
"Overall I played really solid. I had a few weeks especially at the start where I wasn't finishing off the tournament very well, struggling in the last round, but I think I was able to kind of overcome that and play much better the last few events.
"My goal has always been to contend in the majors as much as possible, and I feel like I was there for most times at all four of the majors we played. So that was a really cool experience."
Ko will now take some time off and travel back to Korea over the holidays before she rejoins the tour again in late February.
"I'm looking forward to the time off. Obviously, it's been a shorter season, but I feel like it's just been continuing. And, I mean, it's Christmas in pretty much five days. It's getting to that holiday mode right now.
"I'll be quarantining in Korea over Christmas and New Year's. Hopefully, we'll be — the tour itself will be back stronger in 2021. The tour announced the schedule a few days ago and I think it's a strong schedule.
"Hopefully the whole world will be in a better position and people will be healthier and safer and we won't have to face COVID as much as we did this year.
"As of now, I'm thinking of starting at Gainbridge. Obviously, location isn't confirmed, but I'm probably going to start around that Florida swing."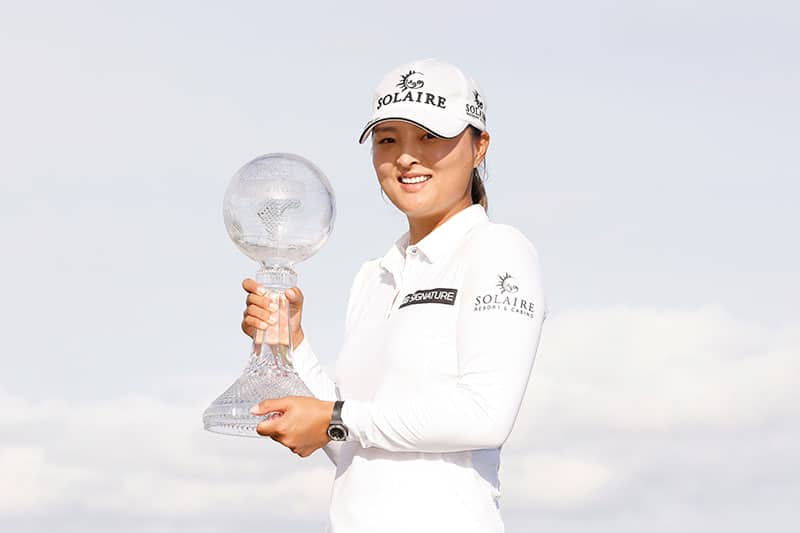 Advertisement
Sign up to our NZ Golf Updates