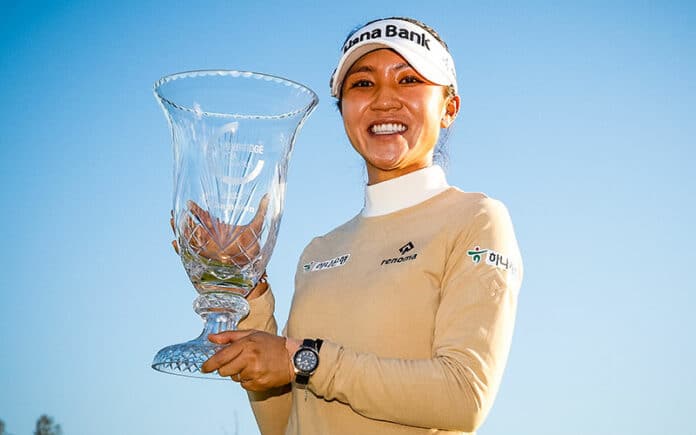 Kiwi champion Lydia Ko celebrated with a cocktail after her one shot victory and her 17th career LPGA Tour title in Boca Raton, Florida.
After dropping a shot early in the final round, Ko was able to hold off good friend Danielle Kang to win the Gainbridge LPGA title, her first victory on tour in January, to set up 2022 with some great momentum.
In the past Ko had struggled to get back to her former glory, the days when she was number one in the world, but since the break for covid in 2020 and her new coaching relationship with Sean Foley, Ko has changed her mindset to just try and be the version of herself that she can be each day.
Ko spoke to the media post her victory and touched on the reasons for her change in mindset.
"I don't think it was ever easy. I heard people say, You make it look easy. I'm, always like, trust me it's not easy," Ko explained.
"I feel very fortunate about the things that happened earlier in my career. When I wasn't playing as well I think I wanted to try and be the person that I was and try and put myself back to when I was No. 1.
"But Stacy Lewis, a few years ago she said, 'Hey, you know, you can't try and be like your past. You're trying to be the best player, the best person you can be like now.'
"I think hearing that advice from somebody like her, that really helped me to have the confidence and to just believe in the process of sometimes you're going to take two steps back, but you just keep working and working at just trying to be the best.
"I'm just trying to be the best version I can be today."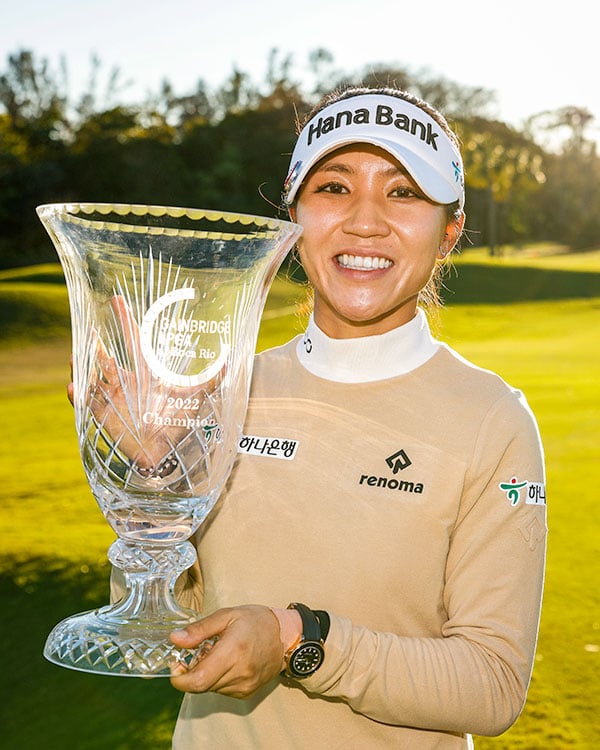 As things tightened up on the back nine, Ko had a long putt for birdie on 15th and had to aim way to the right to get it to curl back in. It did and the momentum started to move with Ko rather than Kang.
"I think holing that putt on 15 was kind of the momentum shifter for me that wasn't the easiest putt. I kept turning more and more right because it looked like it was a swinging putt, and ended up being the perfect read.
"I normally line up my ball to where I want to start it. I lined it up and stood up to it and I said, I think this is still too low. I had already aimed quite a few feet out, and Derek had a point that was a few feet right of the hole, and I said, okay, I think this is going to be pretty quick.
"The greens are much quicker today than the last few days. So I just kept aiming more and more right, and I said, hey, at the end of the day I just got to have the right speed.
"I obviously wanted to hole it, but it didn't really have a high probability of me holing it. So it ended up being perfect."
Her first tour victory in January was a surprise for Ko but it could come back to her very relaxed winter break where she went back to Hawaii and the home of her victory in 2021.
"I took some time off over the holidays. I stayed stateside. Normally do I go back to Korea. But I stayed stateside, which was nice to not do a lot of travelling.
"I went and played Kapolei again, which I had a lot of great memories from the 2021 LOTTE Championship. Yeah, it was a pretty chill kind of off-season.
"When I was working I was pretty busy because I put a few new clubs in the bag. I was trying to get adjusted to numbers and see if that club is actually good for me.
"It was a lot of club testing and also working the last couple weeks a lot with Sean and pretty much doing the same feels as what we been working on, but getting more consistent with that and making sure that my old habits aren't creeping in."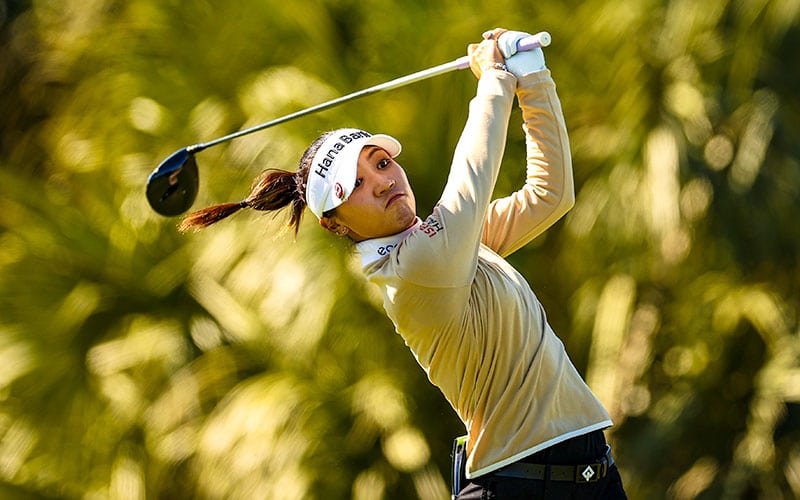 Starting off the season at her home club at Lake Nona last week and winning this week, Lydia Ko is cruising into a successful 2022.
"I really wanted to take that time to kind of work on my game and get adjusted to my clubs. It's just one of my favourite swings, the Asia swing and the west coast swing, so really excited about that.
"Yeah, if somebody asked me, hey, do you think you're going to win this week, I'm not really sure I would've said yes because there were some shots that I hit and I was like, wow, that is ugly.
"So to be able to have a top 10 last week and then win this week, it makes it extra special. I think it also motivates me to work harder. I'll be back in the gym with my trainer tomorrow and see my coach on Tuesday."
Advertisement
Sign up to our NZ Golf Updates