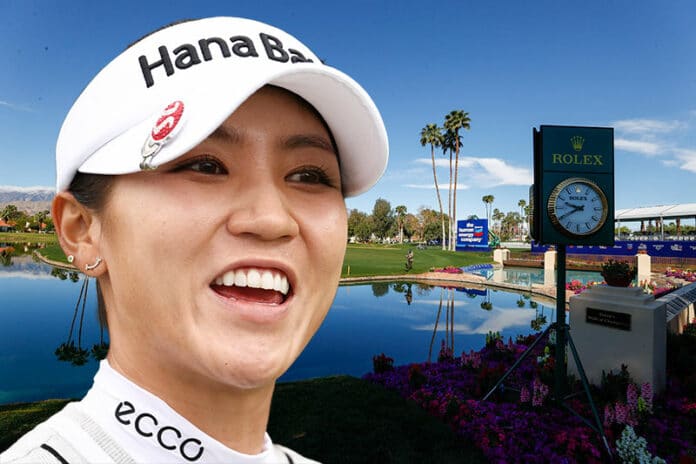 Last year, 24-year-old Lydia Ko finished runner-up in the desert, five years after securing a victory at The Chevron Championship, formerly known as the ANA Inspiration at 18 years old.
Ko recently secured her 17th career victory at the Gainbridge LPGA at Boca Rio, listing her in the third spot on the Rolex Rankings.
Her one-shot triumph in Boca Raton against Danielle Kang was a surprising win. She heads into this week's Chevron Championship with two top-10s and is optimistic that her distance off the tee will give her a huge advantage.
"The week before Nona, I didn't think my ball striking was there, and for the most part, it wasn't that bad," Ko said, "So that gave me good momentum and a little bit of confidence going into Gainbridge."
"I think my game last year was very different [from] when I won here. I'm hitting it a lot longer off the tee the last couple of years than when I played and won in 2016, and the course has changed, too," Ko explained.
"I think in the last couple years, they brought the fairways in, grown the rough a lot more, so I think the course and just how I play is a little bit different."
Last year, Chevron U.S.A. Inc. was announced as the new title sponsor of The Chevron Championship (formerly the ANA Inspiration) through a six-year relationship with the LPGA, increasing the prize fund for the 2022 Championship by over 60% to $5 million.
Ko has seen many different shots and scenarios that have led to winning this event. This time around, she wants to make sure her ball-striking is more consistent and that she plays more aggressively. Ko is a combined 37-under par in this championship the last five years, second best to Lexi Thompson (-43).
"A top-10 would be nice, especially this one being the first major of the year," said Ko. However, Coach Sean Foley has helped her see the bigger picture.
"I think one of the big things he said is just because I win one event doesn't make me a better person. It doesn't, in that split second, change who I am."
Although Ko has her eyes on being the 51st and last champion to leap into Poppie's Pond.
"I'm trying to get better incrementally and hopefully be more of a consistent player down the road as much as I want to play good golf now."
Lydia Ko tees off at 9.27am on Friday NZDT.
Advertisement
Sign up to our NZ Golf Updates