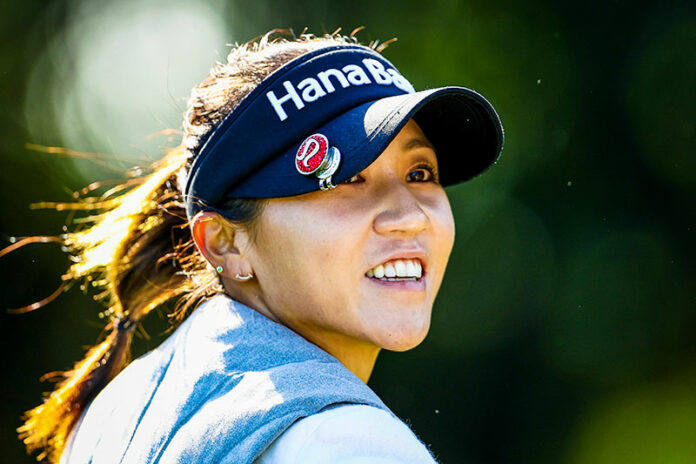 On a day when scoring was at a premium, Lydia Ko tamed the windy, chilly conditions to shoot even par and open a two-stroke advantage at 11-under overall in the Gainbridge LPGA at Boca Rio.
It is the 16th time in her LPGA Tour career that Ko has held or shared the 54-hole advantage. The most recent event: 2021 LOTTE Championship, which Ko went on to win.
"Going into today, I knew that it was going to be pretty difficult," Ko said.
"Playing in the wind, any sort of temperature makes it a lot tougher, and I knew that today was going to be a little bit more of a grind. You have to be more focused and move on when you do make mistakes.
"Finishing with pars the last couple holes, I got away with it there. To finish even par after a tough day, I think it was a solid day in the office."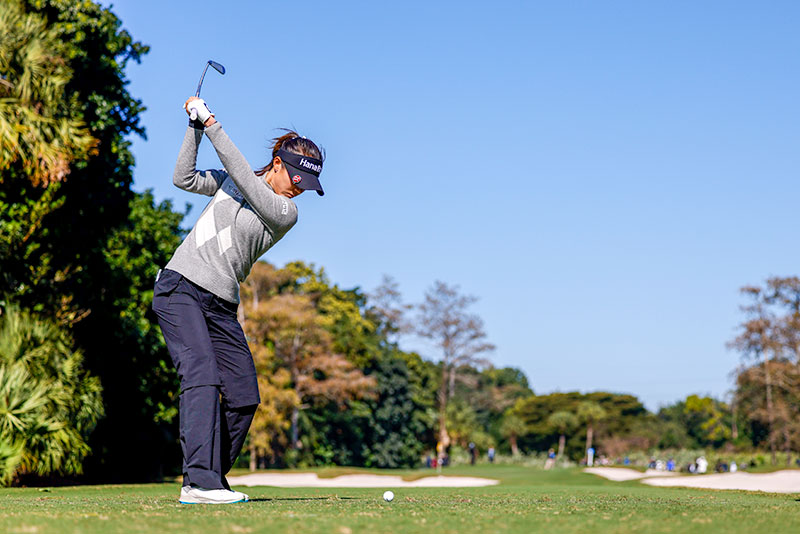 Her record-setting victory at Kapolei Golf Club nine months ago was Ko's first title since the 2018 LPGA Mediheal Championship. On Sunday in Boca Raton, she will look to collect a win in consecutive seasons for the first time since the 2015 and 2016 LPGA campaigns.
"It's great to be back in contention. I played really solid and consistent, especially in the back half of my season last year," said Ko, who earned 11 top-10 finishes across 20 starts in 2021.
"When you keep putting yourself there, you feel like at one point it's going to fall. I'm playing alongside the best female golfers and some of the best athletes in the world, so it's not easy."
Last week's winner Danielle Kang signed for a 2-over 74 on Saturday. She trails her good friend and third-round playing partner by two shots.
"Today was rough. I checked out a little bit for the back nine," said Kang.
"I did everything I can to stay in contention and give myself a chance tomorrow. It was tough out there. I missed a lot of putts. There was a lot of gusting [wind over] shots and I never missed so many putts by so far [a margin] in a while."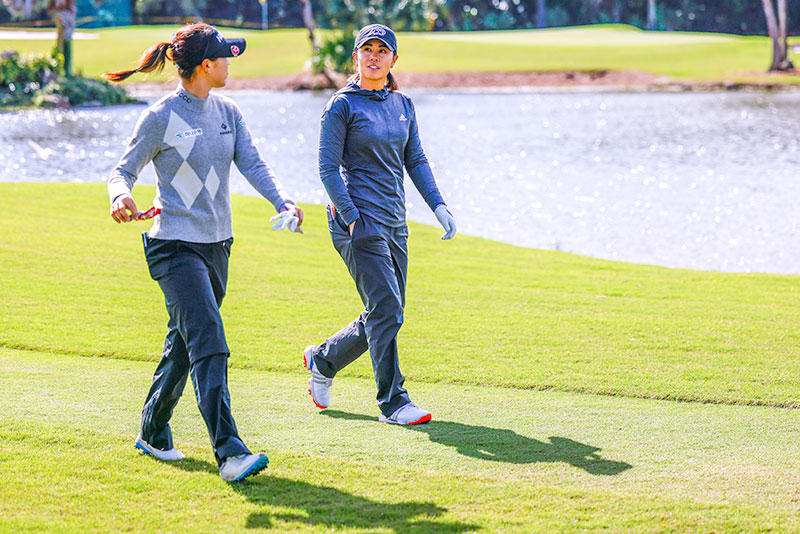 Celine Boutier rounds out Sunday's final grouping. Her 69 was one of two bogey-free rounds Saturday—the other coming from Sweden's Anna Nordqvist (71)—which launched Boutier into outright third at -8. A win by Boutier would give her three LPGA Tour victories and make her the winningest French golfer in LPGA Tour history, passing Patricia Meunier-Lebouc and Anne-Marie Pall.
Ko will tee off at 5.40am on Monday NZDT.
**KO NOTES**
Ko hit seven of 14 fairways and 14 greens in regulation, with 31 putts
With a  win…
Lydia Ko would collect a $300,000 winner's check and move to ninth on the LPGA Tour All-Time Career Earnings List with $12,668,796, passing World Golf Hall of Fame and LPGA Hall of Fame member Se Ri Pak.
Ko would slide into a tie for 32nd on the LPGA Tour Career Wins List with 17 titles joining Dottie Pepper, Ayako Okamoto and Beverly Hanson.
Ko would secure her first LPGA Tour title in the month of January.
Ko would earn wins in consecutive seasons (2021 LOTTE Championship) for the first time since 2015 and 2016.
Advertisement
Sign up to our NZ Golf Updates