Lydia Ko has put in a solid third round to be within five shots of the lead going into the final day of the end of season LPGA tournament at Naples in Florida.
After a stunning 7-under par 65 round on day two, Ko kept up the pace on day three with only two bogeys to shoot a 3-under 69.
Birdies on 5,8,10, 14 and 17 offset the bogeys on the first and the 6th holes and has her tied for 9th place on 8-under.
World Number two Sei Young Kim is the outright leader on 13-under after a 5-under 67 today. Jin Young Ko is a shot further back on 12-under with Georgia Hall moving into outright third on 10-under after a 4-under 68 today.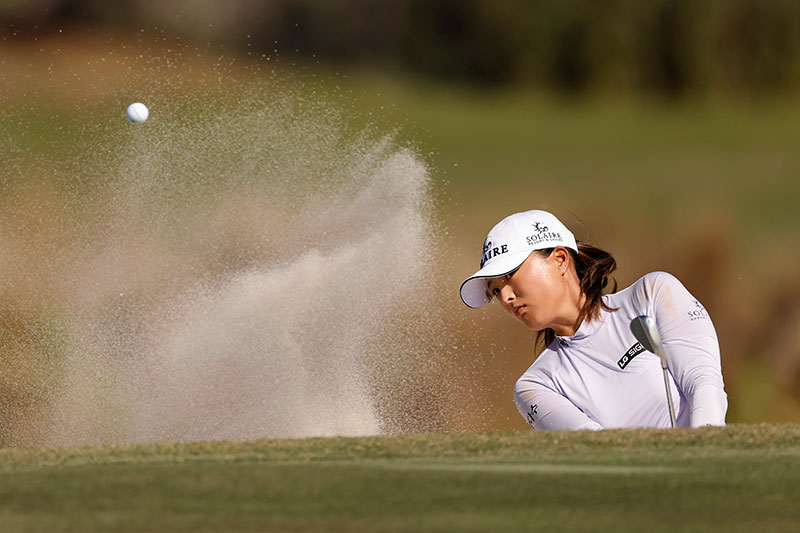 Lydia Ko holds the scoring record on this course during the CME Group Tour Championship with a 10-under 62 in 2016 so she looks to find that sort of form again tomorrow to have a chance at the $1million prize.
"Always when you come back to a course you know you played well at, and usually I feel like every day there is always one player or a few players that ends up going pretty low, so it kind of gives you a little bit hope at the back of your mind," Ko explained.
"Today when I was going out there I just wanted to play the best golf I can and not really think about my position and all that. I think that definitely helped, and I was able to do that pretty well.
"It was a really long week at the U.S. Women's Open(last week), and I think for the girls that even played Dallas the week before, it's a long couple of weeks, especially in that kind of temperature.
"Obviously you would like to finish with a good, strong result at the last event, but coming into the week I just wanted to be free out there and just accept what's coming my way, and I think that was a much easier mindset to be in.
"Whereas I think I've come into this event in other years feeling like, Okay, this is the last event. I want to play really well. Just because you want to play really well doesn't necessarily like reflect that in your golf.
"So I'm trying to play with less of that pressure and just going out there, hitting one — hopefully one quality shot at a time."
Ko will tee off at 2.53 am on Monday morning NZDT with the coverage beginning on SkySport 6 at 6am.
Advertisement
Sign up to our NZ Golf Updates