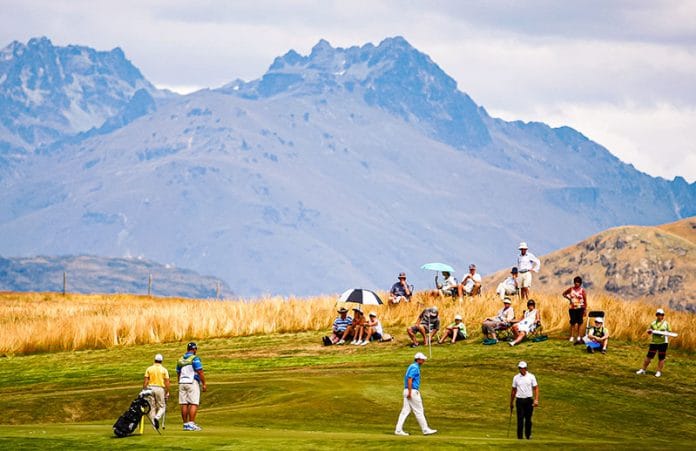 The Hills has used a genius for the organising and running of the 2020 Hills ProAm. Who or what was it and how did it come about? –The Hills Director of golf and Tournament Director Craig Palmer explained to NZ Golf Magazine.
"We had always struggled to keep the professionals and members informed of where everyone stood from a scoring perspective, particularly in the final round.
We had tried a number of different methods but nothing really worked so I began searching for a better solution.
"A couple of years ago I spoke to the guys at 'Golf Genius' (An App) about using their system. For whatever reason, it didn't happen. I may have enquired a little late and it didn't come together so I got in touch with them a little earlier this year which gave me enough lead-in time to look at it properly. It quickly became clear that this was exactly the solution we were looking for."
SO EXACTLY WHAT WAS INVOLVED IN THE LEAD UP TO IMPLEMENT GOLF GENIUS FOR THE HILLS PROAM.? – PALMER CONTINUES
"I worked very closely with Pete Shaw from Golf Genius in Australia in the lead up to the event. He was fantastic to work with and quickly helped me find solutions to any problems I encountered. The software is remarkably intuitive but because it was so new it did take me a while to become comfortable with it. There was an element of nervousness given this was the first time we'd used Golf Genius for one of our events, but everything worked exactly as I had hoped."
WHAT WAS THE RESULT AFTER AN INTENSE COUPLE OF MONTHS PREPARATION?
"I was able to produce a customised scorecard, cart label and pin location templates in advance. Once the draw for the first round was completed on the Friday evening it took just a matter of minutes for Golf Genius to pull all the data including players names, handicaps, starting holes etc and produce PDF's which I could easily print. Their communication system allowed me to text or email all players with their tee times, starting holes and playing partners within minutes of the draw being completed."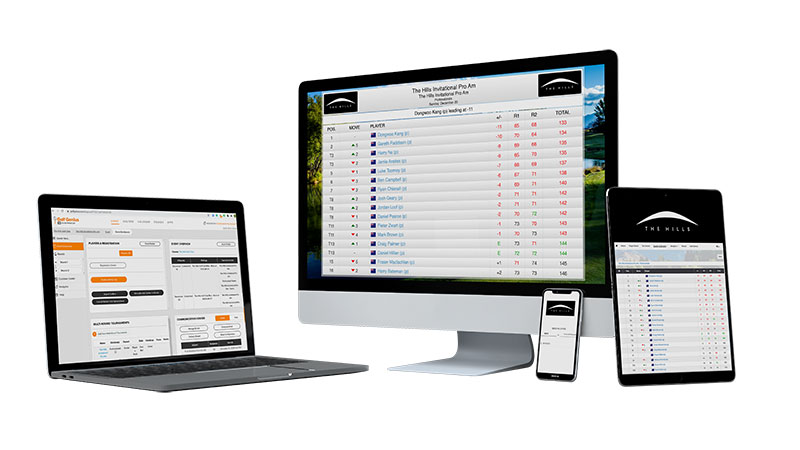 HOW DID THE PLAYERS PLAY THEIR PART IN ENSURING THE COMPLETE SUCCESS OF THE PROCESS?
"I had all the professionals download the Golf Genius App in advance," Palmer said, "Prior to each round they were each sent a specific ID code which allowed them to log in and enter their group's gross scores after each hole." Playing with one of the professionals it was clear to see it took just seconds to enter the scores after each hole. Everyone was impressed with how easy it was. Palmer was able to share a link to the Professionals live scoring publicly while keeping the members individual and team scoring private. All at the tournament agreed that the addition of live scoring made the whole event more exciting. Of course, all players must have the Golf Genius App open on their mobile phone where everything is displayed.
WHAT IS THE RESULT OF ALL THIS EFFORT?
"While all the action is happening there is a hole by hole leaderboard for the Pros, amateurs and the teams that anyone with the Golf Genius App and the event code can follow the action whether they are on course or sitting at home 500 km away," Palmer elaborated. "So with the last few holes being a close battle it was great for those in the clubhouse to be able to follow hole by hole as scores were available within 30 seconds of the last putt dropping." "Providing the format for next years' Pro-Am remains the same as all I need to do is clone the event, update the player roster and I'll be ready to go."
This writer can only say from personal experience of Palmer's initiative that Golf Genius elevated the event to a new level and the question can be posed. Would this work for other Professional events? Time will tell. One thing that was obvious is that the system is extremely capable and versatile. For me, it would be great to be able to keep up to date with Charles Tour events with this scoring system.
These are indeed exciting times for golf.
Note: Golf Genius is used extensively in other parts of the world including agreements to run tournaments for the USGA, PGA of America, Golf NSW and Singapore Golf. The Hills and Tara Iti are the first two clubs in New Zealand to explore the system.
Advertisement
Sign up to our NZ Golf Updates