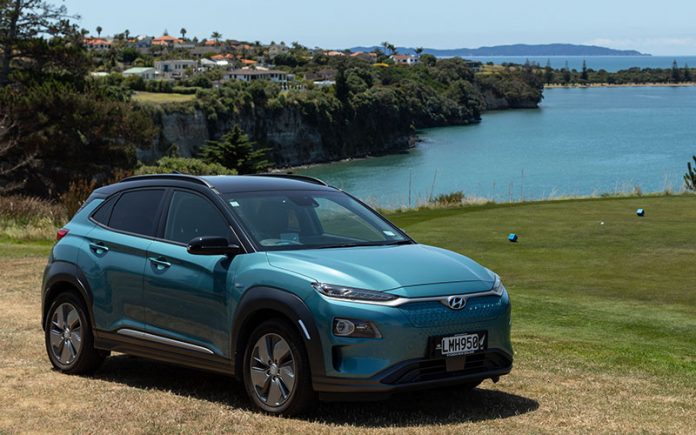 Looking for a green way to get you to the green? Introducing the Kona Electric, Hyundai's award-winning electric SUV.
Packed with tech, the Kona Electric gives the most technologically demanding golfers all they need and more with its simple and intelligent infotainment system, wireless smartphone charging, a Heads Up Display, Apple Car Play/Android Auto, and Smart Cruise Control to help those who struggle driving … off the Course.
This smart and confident looking SUV stands out from the crowd, and with 395 Nm of instant torque, power is no issue, managing an impressive 0 to 100 km/h time in just 7.6 seconds.
Unlike your own game, range is also no problem for the Kona Electric. Delivering 449 km of real-world range, the Kona Electric gives you the flexibility to go that extra mile on a single charge, leaving your range-anxiety at the clubroom door.
Unlike many other EVs on the market today, the Kona Electric actually has space for your golf clubs in the boot! Thanks to its higher than usual profile, the bulk of the batteries are all stored under the seats and not in the boot space, freeing up that crucial space (332 litres to be precise) for those all-important golf clubs.
Much like your trusty 7 iron, the Kona Electric boasts versatility giving you that SUV feel, look, and styling, partnered with the latest technology all without emissions and those ever-rising fuel prices at the pump.
Advertisement
Sign up to our NZ Golf Updates