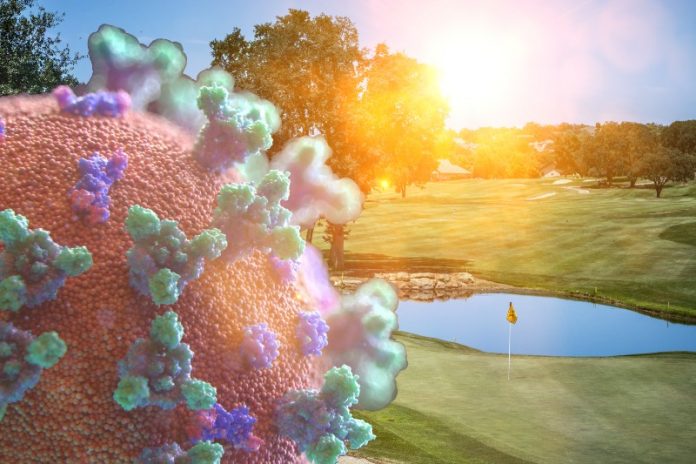 As the Coronavirus pandemic forces Governments to lock down travel and mass public gatherings across the globe, New Zealand Golf has declared that their currently scheduled events will go ahead as planned, for now.
In a statement by the governing body for golf in this country, NZ Golf said it has been closely monitoring the very concerning COVID-19 outbreak with the guidance of the Ministry of Health, Sport NZ, HPSNZ and the Auckland City Council.
"In response to the World Health Organisation declaring COVID-19 as a pandemic and the recent government travel restrictions, we have been carefully reviewing our upcoming event schedule," The statement reads.
"As many of you will have seen, the New Zealand Government has placed strict controls around people entering New Zealand and many events, sporting occasions and gatherings around New Zealand are being cancelled or postponed.
"As a result, our international visitors who were intending to play in the Autex Muriwai Open and Barfoot and Thompson Akarana Open are no longer able to attend due to the 14 day self-isolation period effective from midnight tonight.
"All New Zealand based players who are currently overseas and intending to play these events will also be unable to compete due to the mandatory 14 day self-isolation period."
"With regards to the two events going ahead, given these are largely community-based events without mass crowds, we are hopeful we will still be able to proceed as planned," continued the statement.
"The situation is very fluid however and New Zealand Golf is closely monitoring advice from the Ministry of Health and Auckland City Council.
"We understand the Government will be issuing further guidelines around the staging of events in the next few days. Our decision on the staging of these events proceeding will be guided by that information and further advice from the relevant experts."
The statement continued explaining that given how fluid the situation is, players should be prepared that these events may be postponed to a later date.
"However we do need to consider this matter carefully over the coming days and will not make a final decision until Wednesday of this coming week.
"We trust that you all understand New Zealand Golf's final decision will be based on the information from experts and will be what is best for the health and wellbeing of players, our staff and the general community."
Advertisement
Sign up to our NZ Golf Updates