Imagine playing a round of golf on one of Europe's most stunning golf courses and finishing the day with decadent drinks at the cocktail bar on your luxurious cruise ship on a stunning European river. And you get to do it five times during your 17 day trip of a lifetime.
No need to imagine it any longer as Carolyn Hedley, owner of helloworld Travel in Hobsonville, will make this come true with the ultimate cruising and golf experience in September 2022.
This amazing cruise will be sailing with Avalon River Cruises from Budapest to Amsterdam on the Danube, Main and Rhine Rivers through the best of Austria and Germany along the way.
Your European golfing experience will begin in Budapest at Pannonia Golf & Country Club where you will disembark the ship stationed on the Danube river and travel a short distance to the 18-hole golf course that was designed by the famous Austrian course designer Hans G. Erhardt.
The course runs in a valley, so the varied forms of fairways provide an excellent golfing experience and the course meets the highest European standards.
A few days later you will then visit the Colony Club Gutenhof, just a short 30 minutes drive south of Austria's capital Vienna, and a 130-hectare golf club that guarantees a golf experience of another dimension. The architect duo Rossknecht/Erhardt designed the two championship style courses around the imposing, colonial-style clubhouse.
Followed up by a visit to the Porsche Golf Course at the Golf Resort Bad Griesbach near Munich, which was designed by Germany's world-class golfer Bernhard Langer.
As the cruise wanders its way through Germany the cruise will also take you to Golf Club Würzburg e. V. and Golf und Land Club Köln just outside of Cologne.
All while still allowing you time to enjoy the iconic sightseeing and the Avalon River Cruise, and this, of course, means it is perfect for your non-playing partner as they can still enjoy the included sightseeing while you are playing golf.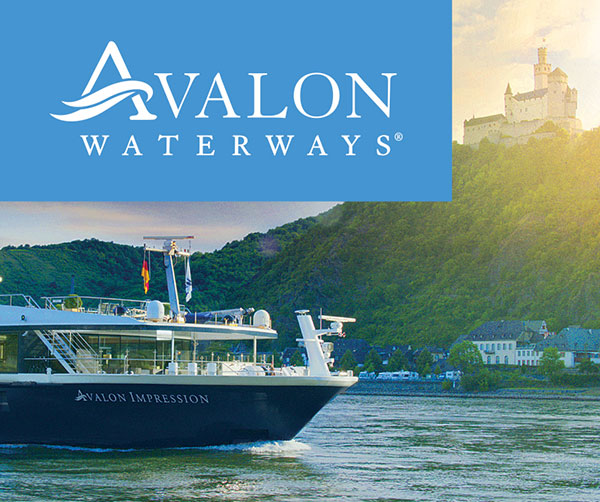 Take in the view with the panoramic floor-to-ceiling windows, which blur the line between where the world ends and your room begins. With the most spacious suites of any European river cruise, unpack once and indulge more in your own private oasis. Relax and recharge in your own slice of heaven, which boasts complimentary Wifi, an onboard library, hair salon and fitness centre.
Unwind after a day of adventure and golfing with decadent drinks at the cocktail bar. Savour local delicacies and world-class wines prepared for you by renowned chefs. Be surprised by the variety of on-board entertainment. Choose your own adventure and create your own memories.
Savour the freedom to do it all or to do just a little. Their job is to bring you the world. Your job is to live it.
Carolyn, who has been golfing since she was nine and been in the travel industry arranging cruises for 30 years and is a cruise expert, obtaining her Masters Certification with CLIA three years ago, this means she has experienced many cruises and continuously studies different cruise lines and what they can offer to her clients.
The dates have now been confirmed for September 2-18 of September 2022 and prices start from $12,357 per person, golfer twin share or $10,507 per person, non-golfer twin share.
The tour will only be able to take 30 golfers so the time to book is now. This is also open to non-golfers that would like to join an escorted group, this cruise is perfect for both!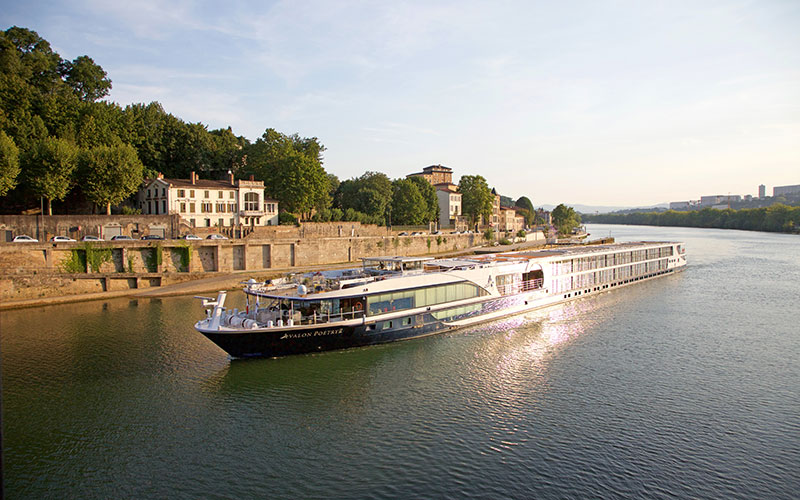 Contact helloworld Travel Hobsonville on (09) 4161799 or email hobsonville@helloworld.co.nz or contact your nearest helloworld Travel store. Helloworld Travel is TAANZ Bonded for your protection.
Advertisement
Sign up to our NZ Golf Updates