You just can't keep Ged Gordon out of Waiheke Island's golfing news and this time for an incredible reason as part of consecutive holes-in-one.
On Saturday, October 10, he was the co-winner of the Dennis Smythe Foursomes, but the following Saturday (Oct 17) Ged with a handicap index of 21.8 and Steve Connon 23.2, in the same foursome, shot consecutive holes-in-one at the 138m par three 8th.
The chances of this are estimated by the USA National Hole-in-One registry at 64 million to one.
Compare this to the odds against winning NZ's Lotto, listed at 383,838 to one!
Had the lads been playing handicap golf they would've scored net zeros and as this hole was designated "Nearest The Pin" for the day's haggle, for the first time ever this prize was shared! Just like some Nobels. Enough to make Alfred turn in his grave . . .
Off the blue tee, the distance is 138m (151 yards to the cognoscenti) but if you think that it's easy – find a partner, head on over to Waiheke G.C. and give it your best. And bring plenty of balls with you, we suggest 64 million.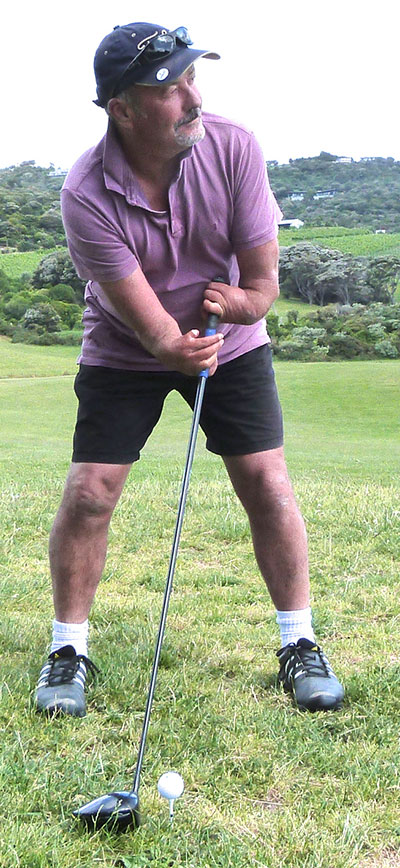 Ged suffered from Thalidomide as a youngster and his fingers, hands and arms, well, (you can see from the photograph.) His golf grip sure ain't à la Nicklaus!
Doubt anyone else in the world has shot an Ace with such an extra 'handicap'?
Read more in the latest edition of the NZ Golf Magazine out now.
Advertisement
Sign up to our NZ Golf Updates