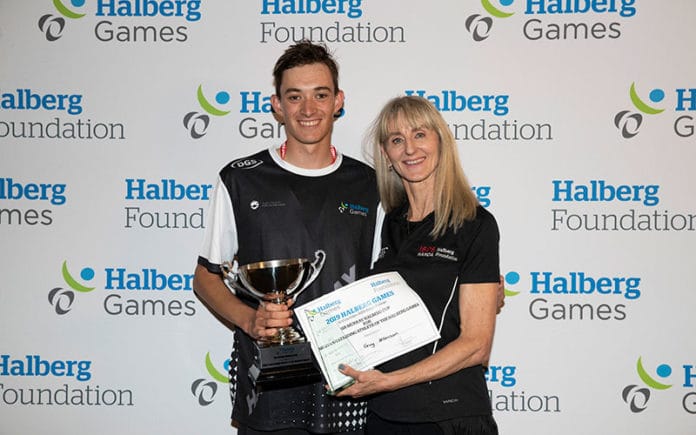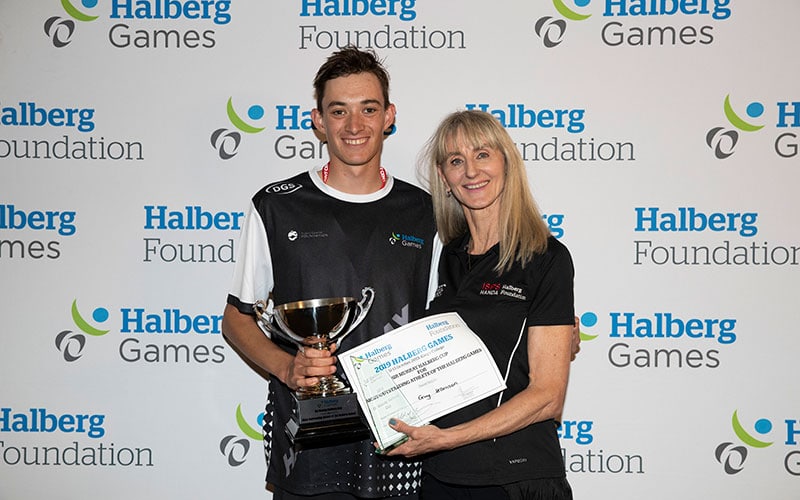 The Halberg Games, a national three-day sports competition for physically disabled young people has launched its 2021 event today with young people wanting to play more than 20 sports, including golf urged to register now.
Hosted by the Halberg Foundation, the Games are open to physically disabled and visually impaired athletes aged eight to 21 years.
Athletes can register to compete for their region and select from more than 20 sports and activities on offer including; swimming, golf, athletics, wheelchair rugby, football, rowing, table tennis, archery, taekwondo and cross fit.
The Halberg Foundation is a charity that was founded by Sir Murray Halberg ONZ MBE in 1963 which aims to enhance the lives of physically disabled New Zealanders by enabling them to participate in sport and recreation.
The core work of Halberg Foundation includes a team of Advisers around the country who connect physically disabled young people to sport and recreation opportunities.
For the first time, the New Zealand Open conducted the All Abilities Championship this year.
18-year-old Guy Harrison, who has spastic diplegia and is a Halberg Youth Councillor, plays off a single figure handicap and was one of the competitors in the inaugural golf event.
"I have a disorder called Cerebral Palsy which affects my whole body," explained Harrison.
"It affects my legs mainly, but I also have problems with talking and fine motor skills in my hands as well. It is a challenge."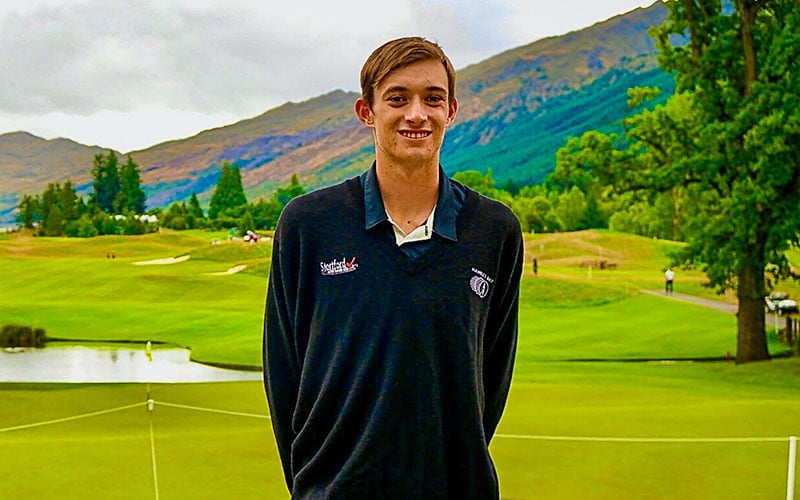 Like all 40 players in the NZ Open All Abilities field, Harrison wanted to win, but when he reflects on his journey, he knows he is just lucky to be able to attend.
When he was three years old, the Hawke's Bay resident Harrison suffered a seizure and briefly died before being resuscitated.
"My Cerebral Palsy is a result of a seizure and being dead for 12 minutes and caused me to have the problems I have today."
For months after the seizure, Harrison couldn't walk or talk and so began his long road to recovery.
When he was five years old, his physiotherapist told him that he needed to keep active to get some of his mobility back.
His Dad, Keith Harrison, thought golf was the perfect fit as it's a non-contact sport with a lot of walking.
Keith signed him up to be a junior member at the Maraenui Golf when he was five years old where he played for seven years. He now plays at the Napier Golf Club on an 8.1 handicap.
"Golf has helped me keep mobile and fit and played a huge role in my recovery. The sport has been the key for where I am today," said Harrison.
At the 2019 Halberg Games, Harrison ticked off all the criteria to win the Sir Murray Halberg Cup for the Most Outstanding Athlete. As well as excelling in more than one sporting code, he showed respect and pride in the official athletes' oath of the Games, showed strong leadership qualities, great teamwork and team spirit.
Guy became a Halberg Youth Council member in 2019 – joining the group of ten young leaders from around the country representing the voices of physically disabled young people.
The Sir Murray Halberg Cup winner said that the Halberg Games is, "an awesome event, and if you have an opportunity to go to it, you should."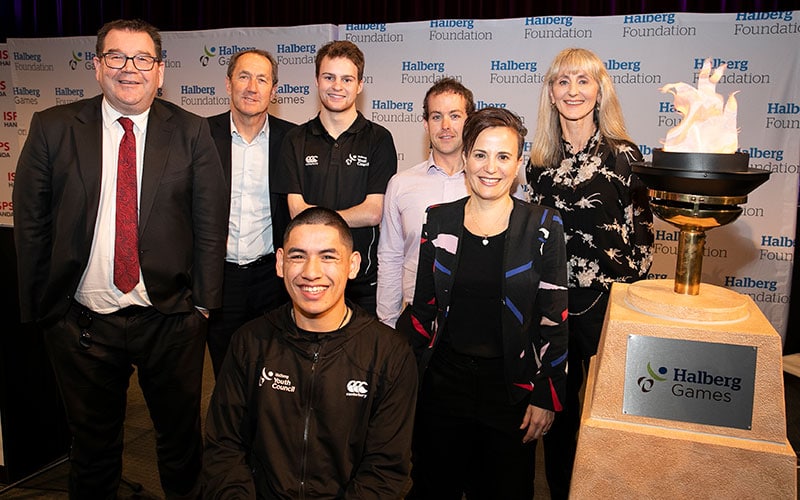 Halberg Games will have an open code session for golf athletes and also a nine-hole tournament.
The festival-style event is unique to New Zealand providing an opportunity for athletes to connect, compete and pursue further opportunities in sports.
The Halberg Foundation is also searching for volunteers to assist with the three-day event to support in various roles. Anyone wanting to support the Games as a volunteer can register at here.
"We are delighted to be hosting this event that provides such wonderful opportunities for developing and growing sport and recreation for young physically disabled New Zealanders," says Halberg Foundation Chief Executive, Shelley McMeeken.
To register as an athlete, supporter or volunteer for the 2021 Halberg Games go here.
Advertisement
Sign up to our NZ Golf Updates