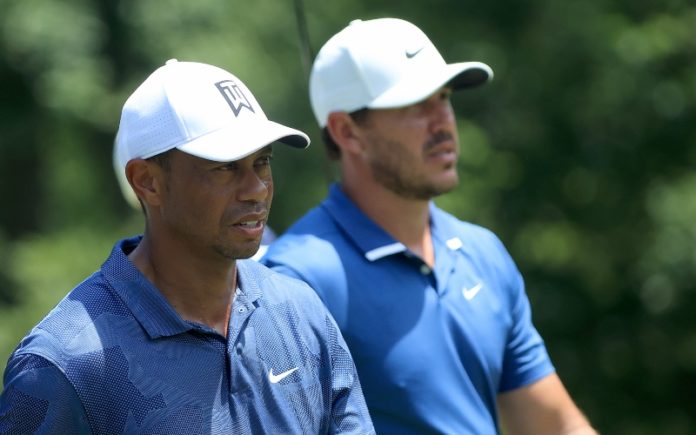 Tiger Woods headlines group that struggled throughout unusual 2020 campaign.
They've hit some of the highest highs in the game, with a combined 124 PGA Tour victories and 24 major championships between them. But these five players came back down to earth last season, in no small part due to the unusual circumstances that surrounded the 2020 campaign.
Now, as the calendar turns to 2021, these five juggernauts of golf are poised to rise again.
OUT OF THE WOODS
It should come as no surprise that the list begins with one of the winningest players to ever grace the game, as Tiger Woods carded just one top-10 finish last year.
"I haven't put all the pieces together at the same time," Woods, who will turn 45 later this month, said before the recent Masters Tournament at Augusta National, where he finished T38.
He obviously didn't put all the pieces together there, either, but while his final-round 76 featured a 10 at the par-3 12th hole, his three water balls leading to the highest single-hole score of his career, he dusted himself off and birdied five of his last six holes.
Yep. Tiger has more in the tank.
Let's call the 2020 calendar year, which was highlighted by a tie for ninth at the Farmers Insurance Open, a recovery period. And face it: After his epic 2019, Woods deserved it.
He skipped the 2020 Arnold Palmer Invitational presented by Mastercard, on a course where he's won eight times; missed The Honda Classic, his hometown tournament; and never came to TPC Sawgrass for THE PLAYERS Championship, which he's won twice.
Then came the pandemic.
Trying to be safe, he was hesitant to come back and was rusty when he finally did. He finished T72 in his title defence at the ZOZO CHAMPIONSHIP @ SHERWOOD and missed the cut at the U.S. Open at Winged Foot. He never really contended at the Masters.
Still, Woods showed glimpses of his old self at Augusta, mostly with how he finished Sunday. Woods still wants to play, still has birdies in him, and assuming his body gives him a few more mostly pain-free stretches of golf, might yet have that record-breaking 83rd victory in him in 2021.
BROOKS BUBBLES ALONG
No stranger himself to the injury bug, Brooks Koepka likewise has his sights set on a bounce-back season.
After struggling with injuries to his knee and hip for much of 2020, and recording just two top-10 finishes last season, Koepka finished T5 at the Vivint Houston Open and T7 at the Masters.
If he really is healthy again – and he says he is – it's been a long time coming.
Koepka underwent stem cell treatment on his left knee in 2019 and returned at THE CJ CUP @ NINE BRIDGES. Alas, he slipped on wet concrete, re-injuring the tendon. Unable to shift his weight, he overburdened his hip and tore his labrum at the PGA Championship (T29) in August.
Back to the drawing board. He skipped the FedExCup Playoffs and U.S. Open for more rehab, including more stem cell therapy on his left knee and a cortisone injection in his hip.
He returned for the 2020-21 season at THE CJ CUP @ SHADOW CREEK in mid-October.
"Just nice to be back playing," he said after his first competitive round in two months.
Good health suggests good things ahead for one of the Tour's biggest talents.
And speaking of biggest talents, Rory McIlroy didn't necessarily have a bad 2020; he just had a blah nine months. He began last season with six straight top-five finishes, including a win at the World Golf Championships-HSBC Champions. Then came the cancellation of THE PLAYERS Championship in March, after which he wasn't the same player.
From the Tour's return in June to the beginning of the Tour Championship in early September, he had zero top-10 finishes and just two top-15 efforts, a T11 at the Travelers Championship and T12 at the BMW Championship.
Too many mistakes, he explained more than once. He was having trouble focusing, he added.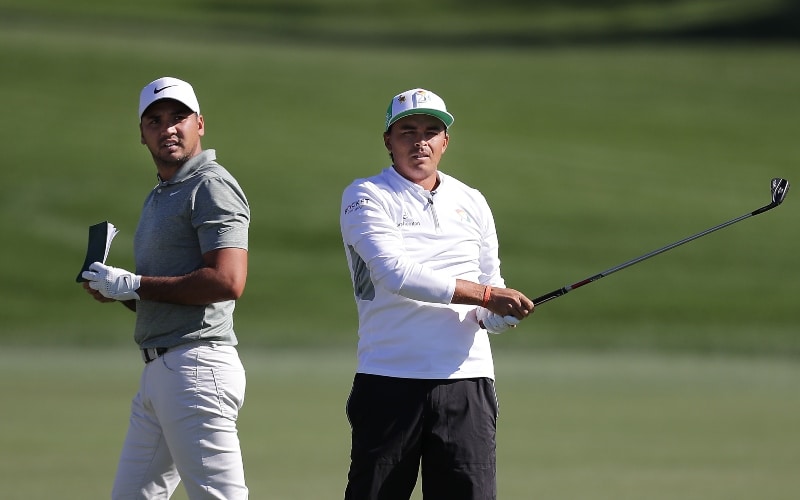 MCILROY, DAY & FOWLER
It turned out there was more going on than anyone knew. McIlroy and his wife Erica were awaiting the birth of their first child, although they managed to keep it a secret almost up to the day their daughter Poppy was born just prior to the start of the Tour Championship.
Since then, McIlroy has racked up top-10 finishes at East Lake (T8), the U.S. Open (T8) and the Masters (T5). He still hasn't won since the WGC-HSBC 13 months ago, but with his life having settled down and his game coming around again, one senses it won't be long.
Speaking of long stretches, remember when Jason Day climbed to No. 1 in the world in 2015 and 2016 after carding eight PGA Tour wins?
Day has been busy ever since, making a caddie change in 2017 and a coaching change last summer, in both instances splitting with Col Swatton, who took him from golf boarding school in Australia to 12 Tour wins. Day and wife Ellie have grown their family to include three children. He has fought back pain and uneven results, with his last victory coming at the 2018 Wells Fargo Championship.
Day finished 57th in the FedExCup last season, his worst since 2012. It was also the second straight year in which he's missed the Tour Championship. His putting has slipped.
Four straight top-10 finishes in July and August, though, including a T4 at the PGA Championship at TPC Harding Park, may have reignited something. Day, 33, also is optimistic after altering his swing to protect his back.
"I finally had enough of feeling sorry for myself," he said at the PGA. "It's easy to do that in this game because it is so mentally tough. You can start blaming everything else but yourself. Sometimes you've just got to pull your pants up and just move on, you know."
Last on the list is Rickie Fowler, who is currently languishing at 127th in the FedExCup, and last season failed to advance to the BMW Championship for the first time in his career, ultimately finishing 94th. The five-time Tour winner, including his thrilling 2015 PLAYERS Championship win, is in uncharted territory.
"It's definitely been very tough mentally just trying to keep pushing forward," Fowler said at October's Shriners Hospitals for Children Open, where he missed the cut.
Long story short: His recent swing change just hasn't taken yet.
Although he's seen flashes of form – T5 at the Sentry Tournament of Champions, T10 at The American Express – Fowler hasn't turned the corner with coach John Tillery. And when he has played well for a round or two, he's let himself down on the greens. Hard to believe he ranks 178th in Strokes Gained: Putting, given that he was 13th in that stat as recently as 2019.
Fowler says he'll come out of this.
"I don't have any doubt," he said at the Shriners, "that we'll be right back where we want to, in contention, and having chances to win more tournaments, and especially majors."
Advertisement
Sign up to our NZ Golf Updates