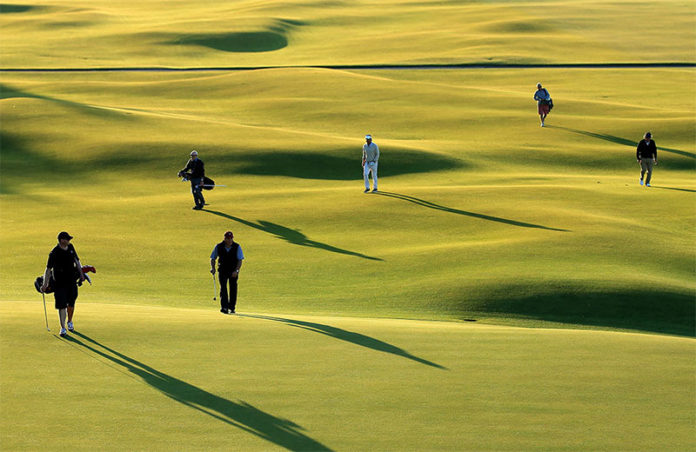 Courtesy of the Coronavirus crisis and its unprecedented impact on almost every walk of life in virtually every nation on earth, 2020 has, in many respects, been a year to remember, yet, in other ways, one very much to forget.
Travel and tourism have been hit hard, airlines, airports and hotels on hold as the vast majority of travellers have stayed safely at home, prioritising health above holidays and, despite golf being amongst the least-risky and safest of sports to play in a global pandemic, the multi-million-dollar golf tourism sector has not had its troubles to seek.
But, back where it all began, Scotland, the home of golf, thanks to a prudent, safety-first, health-before-wealth approach to the pandemic by a government that has also kept faith with the royal and ancient game through its unflinching support for major professional tournaments, there are clear signs that golf is emerging from its self-imposed shutdown and that, all things being equal, golfers from around the world may be flocking back in numbers to the Home of Golf as early as Spring 2021.
2020 was always going to be something of a curate's egg for golf in Scotland in general and its burgeoning flagship programme of hosting major international events; the Open Championship was out of sight, scheduled as far away from Scotland as it gets, at Royal St George's, the big build-up to the 150th Open at St. Andrews in July 2021 looming large, even so, a programme of professional golf the envy of the world.
But then COVID-19 came along and changed almost everything, both in life in general and in golf in particular; at a recreational level, in Scotland like the rest of the UK and beyond, courses were closed as public health authorities reacted to the virus and attempted to if not halt, then certainly slow its spread.
Then the R&A, prudent and cautious to its roots announced that the 2020 Open Championship was to be cancelled, the 149th edition of the world's oldest and most prestigious tournament would be held over until July 2021, St Andrews and the 150th Open placed on the back-burner for a year, not for the R&A a USGA / PGA TOUR-style solution to defer their three 'Majors' towards the end of this year, The USPGA, The Masters and The US Open all reinstated and taking place in the fall and without spectators present.
However, Scotland, as the acknowledged 'Home of Golf,' took a lead, a Scottish government widely praised for its wider handling of the Coronavirus pandemic held its nerve, working with both the European Tour, the Ladies European Tour, and the R&A, to ensure the two Scottish Opens, both at the Renaissance Club near Edinburgh and the AIG Women's British Open at Royal Troon were able to go ahead pretty much as planned, with both the blessing and pre-agreed financial support of a government proud of its crown jewels and determined to maintain, even enhance its position as a world leader in the field.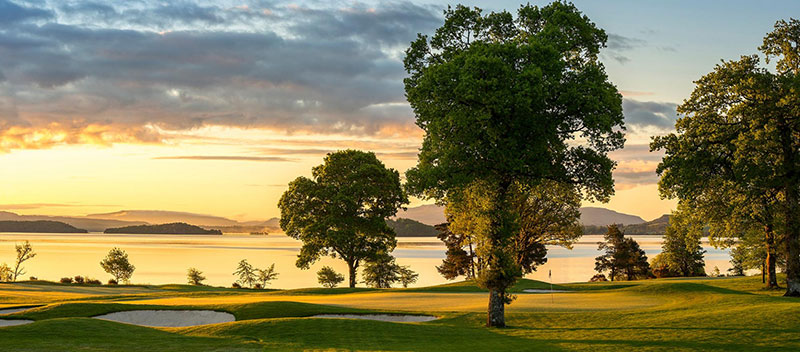 The Scottish Government invests the best part of £2m (Approx. US$2.7m / €2.25m) each year into supporting major international tournaments – with a heavy emphasis on achieving parity for the women's game (£1m to the men's Scottish Open, £800,000 to the ladies version) – and although the glitzy pro-celebrity Alfred Dunhill Links Championship fell victim to the pandemic – postponed for a year – a new event, the Scottish Championship emerged, to be held at the Sam Torrance-designed Fairmont St Andrews this month.
VisitScotland CEO Malcolm Roughead, a key player over many years in Scotland's golf tourism drive says, "VisitScotland's support, alongside that of other sponsors and partners, has been vital in ensuring both the Aberdeen Standard Investments Ladies Scottish Open and the AIG Women's Open can take place in the most difficult of circumstances.
"Furthermore," he adds, "The Aberdeen Standard Investments Ladies Scottish Open was the first international women's sporting event of any kind to take place anywhere in the UK since lockdown, while the AIG Women's Open was the first 'Major' golf championship held outside of the US this year."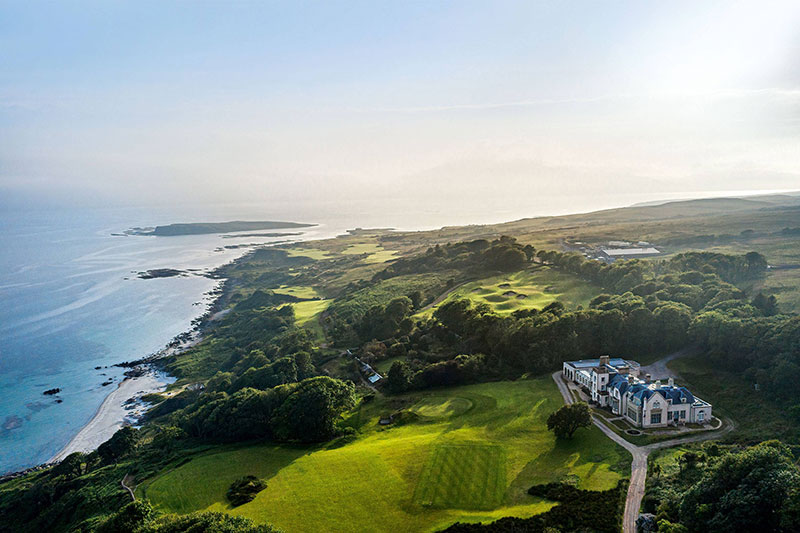 Whilst there can be little doubt that like every other golf destination in the world, Scotland and its globally-respected golf visitor offer has been blown off course by COVID-19, but, with courses now open for domestic play – albeit with restrictions – the industry is gearing up for an international re-launch early next year, subject inevitably to the course the virus takes and the mitigations, such as the operation of air corridors and airport testing over the next few months.
Indeed, the 'Home of Golf' has been to the fore in successfully suppressing, if not entirely eliminating the spread of the virus and, once international inbound golf tourism kicks-in once more, as is hoped from Spring 2021 onwards, overseas golfers will find themselves even more welcome than ever, the old adage, 'Absence makes the heart grow fonder,' nevermore opposite than Scotland, its international aficionados and the game of golf.
VisitScotland chief Roughead continues, "As well as providing Scotland with a global platform to remain front of mind for when international tourism resumes, these flagship tournaments have also been key milestones in Scotland's route map to recovery from the COVID-19 pandemic.
"As pilot events they have helped shape best practice and guidance around safe event delivery, paving the way for the phased return of events to Scotland.
"Our events sector in general and golf tournaments, in particular, are worth as much as £6bn and £100m-plus respectively to Scotland's economy each year as well as contributing positively to the cultural and social fabric of the country and having a positive impact on health and wellbeing."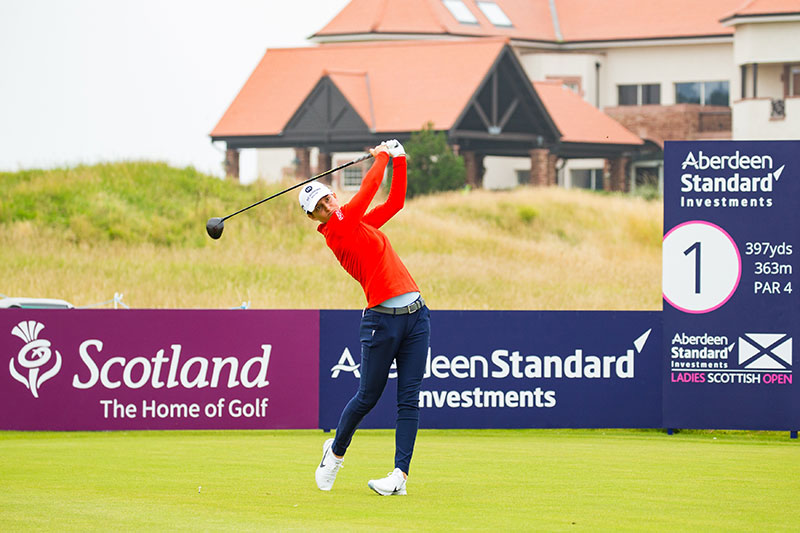 He concludes, "We are continuing to work with the European Tour and other partners associated with the delivery of the Aberdeen Standard Investments Scottish Open to ensure that progress continues and forward momentum is maintained."
Of course, as a relatively small country with vast swathes of low-density landscapes where the majority of the country's golf courses are located, even should COVID-19 remain in the background, there can be fewer if any recognised golfing destinations safer than Scotland.
And with clubs, clubhouses, hotels and guest houses now well-versed in COVID-compliant practices and procedures, golf visitors can be assured of not just the typical warmth of welcome and trademark hospitality, but also carefully, indeed meticulously wrapped – if required – in all necessary precautionary measures.
Scotland is universally renowned and recognised for its broad portfolio of iconic courses, many, but not all of the links variety; for every Old Course, St Andrews by the sea, there is an inland Kings, Queens and PGA Centenary Courses at Gleneagles, Open Championship venues like Muirfield, Carnoustie and Royal Troon are matched by equally impressive inland layouts such as Loch Lomond, The Roxburghe Blairgowrie and the venerable Royal Musselburgh, which dates back as far as 1774.

When it comes to golf in Scotland, both quality and quantity are the watchwords and one of the huge benefits for inbound visitors is that even though the country as a whole is relatively compact, many of the finest courses are to be found in closely-connected clusters, such as East Lothian, which boasts Muirfield, two fine courses at Archerfield Links, The Renaissance Club, Craigielaw, Gullane and North Berwick to name but a few, all part of, 'Scotland's Golf Coast.'
Meanwhile, a few miles north across the Firth of Forth, crossing two magnificent feats of engineering, the contemporary Queensferry Road Crossing or the historic Forth Rail Bridge – 128 years between their respective openings – to St Andrews and its surrounding area, which need no introduction, hosting an enviable array of fine golf courses both in the 'Auld Grey Toon' itself and its environs, Kingsbarns routinely receiving rave reviews whilst the recently-opened Dumbarnie Links – a muscular 7,530-yard Par-71 – will mature into another fine addition to the Kingdom of Fife's already unrivalled golf course portfolio.
Continuing north, between Dundee and Aberdeen sits Carnoustie, the Open Championship venue many of top professionals consider the toughest test they face and a selection of fine links layouts as good as any in the world, Monifieth, Montrose (the seventh oldest golf course in the world) and, closer to the Granite City, Murcar Links all stand out as first, second and third amongst equals, but, it is in and beyond Aberdeen that very pleasant surprises just keep coming.
Balgownie Links at Royal Aberdeen is one of the finest examples of the traditional 'Out-and-back' links layouts for which Scotland is revered has rightly hosted both the Scottish Open and the Seniors Open, as surely – one day, and despite its controversial genesis will the spectacular Trump International, a cross between a typical Scottish seaside links course and the sculpted, manicured layouts so loved by American golfers, the best of both worlds, only its surprisingly rudimentary off-course facilities currently hold the current US President's newest offering back.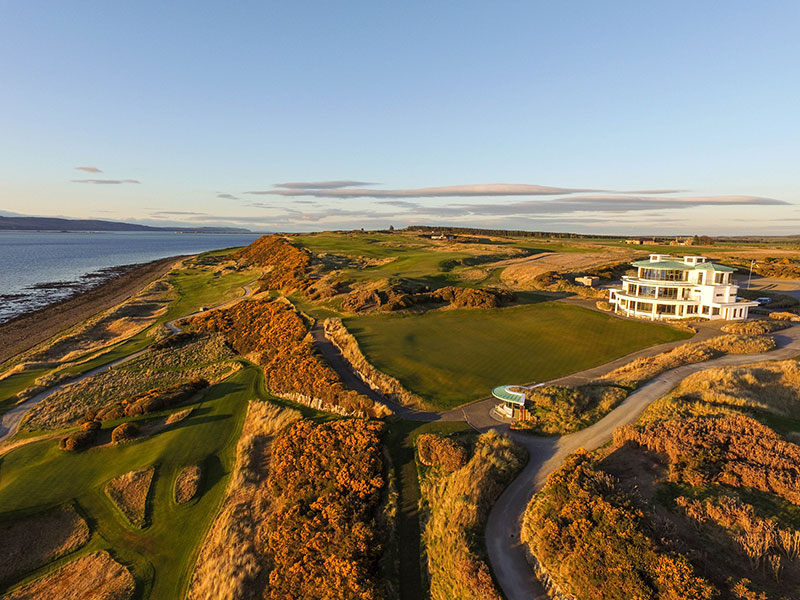 Head north, then turn left and a panacea of fabulous links golf courses opens up, hugging the Moray Firth, from Cruden Bay in the east via Nairn and the magnificent Royal Dornoch to Castle Stuart – surely, alongside Kingsbarns, one of the best new courses currently in play.
And an added advantage of playing golf in this corner of Scotland is that it in effect mirrors this part of the Scotch Malt Whisky Trail, a dozen famous distilleries, producing iconic single malt brands such as Tomatin and Glenlivet sitting cheek-by-jowl with a remarkable array of challenging but hugely enjoyable seaside golf courses.
Meanwhile, diving down the west coast of Scotland, from Turnberry (the Ailsa Course has staged Open Championship on four occasions, the Robert the Bruce Course is less challenging but more fun) and the Macrahanish Dunes to the south, up to the area's other current Open Championship, Royal Troon, Dundonald Links, Western Gailes and Prestwick, (24-times home to early editions of the British Open), there's enough fine golf to be found in the small corner of Scotland than one could shake a 'Mashie Niblick' at.
And, for the more adventurous, a trip offshore, to the Western Isles, the Inner and Outer Hebrides, both easily accessible by ferry, some unique and very fine golf courses are mixed with smaller, more community-orientated clubs, all most welcoming but offering somewhat different challenges on the course along with exceptional, exclusive hospitality and spectacular views of it, a unique and compelling mix unashamedly fit for any golfer's bucket list.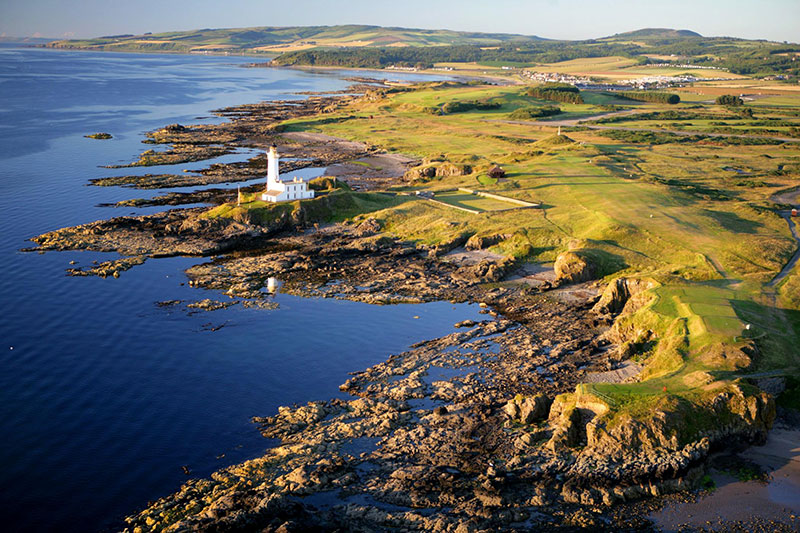 Ardfin, on the Isle of Jura, offers a serious test of golf, 18-holes, many hugging the shores of the Sound of Jura, close to where the world-famous malt whisky of that name is lovingly distilled, its adjacent hotel of the highest order; the splendid listed building, Jura House has been restored to its former glory and offers golfers five-star accommodation and world-class hospitality.
Just south of Jura lies another of the Inner Hebrides group of islands off the west coast of Scotland and another with a famous eponymous malt whisky and a top-class golf course with equally fine accommodation.
Islay is home to the ancient Machrie Golf Club, which, having fallen into some disrepair was comprehensively redesigned and rebuilt by Scots-born niche-designed DJ Russell, opening in 2018 and maturing beautifully.
And, just like its near neighbour, Ardfin on Jura, Machrie Links tends to play somewhat longer than the 6,782-yard Par-72 off the Black tees, thanks mainly to the prevailing westerly winds, although the Blue, White and Yellow tees offer shorter hitters some relief.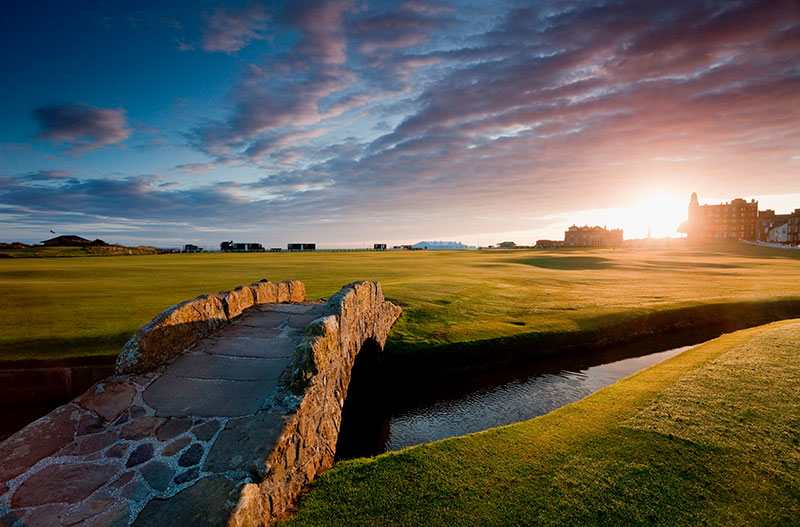 Meanwhile, the adjacent 47-room hotel and self-catering lodges offer the level of accommodation and hospitality normally associated with chic, city addresses, and, with the world-famous distilleries producing iconic single malts such as Laphroaig and Ardbeg less than a three-wood away, not to mention mile-upon-mike of golden sandy beaches, Islay is far from a one-trick pony.
Further north, on the Isle of South Uist – part of the Outer Hebrides and almost the furthest most westerly point of Scotland – next stop North America – is the Askernish Golf Club, an original Old Tom Morris design, lovingly restored by renowned designer Martin Ebert, with a little help from his compatriot Tom Doak, the tight, challenging 6,259-yard, Par-72, given the ubiquitous gusting westerly wind, plays all that and a bit more.
Back south, off the Argyll coast, on the evocative and historic island of Arran, another Atlantic-facing course, one that falls, rightly so, into the well-worn description of a 'Hidden Gem,' for which Scotland, overall, is renowned, with many such undiscovered jewels in the crown liberally peppered throughout the land.
The Shiskine Golf & Tennis Club on the island of Arran – another where the next stop is North America – is a quirky, 12-hole layout where at least one shot – and often two – is blind, off the tee or to the green, holes called, 'Crow's Nest,' and, 'Himalayas,' a clear hint that flat or even undulating this historic golf course, dating back to 1896, it is not.
And perhaps the most remarkable aspect, indeed a largely-unknown fact about these relatively remote Scottish islands is that they typically offer not the howling gales and horizontal rain sometimes stereotyped in the media; not only do these island retreats enjoy as much as 18-hours daylight in mid-summer, that's four hours – or, to put it another way, a whole round of golf, more than London, that's a full 18-holes before breakfast or deep into the evening.
In addition, Jura and Islay both, throughout the summer months, May-August boast around 12 hours of sunshine each day, that's over 50% more than London some 650km to the south and with midday temperatures frequently touching 20ºC, its perfect for golf; yes, it can be windy, and, of course, it can rain, but, for three seasons of the year, Spring, Summer and Autumn, these island idylls are not only ideal for golf but also for chilling out in a relaxed ambience like no other on earth.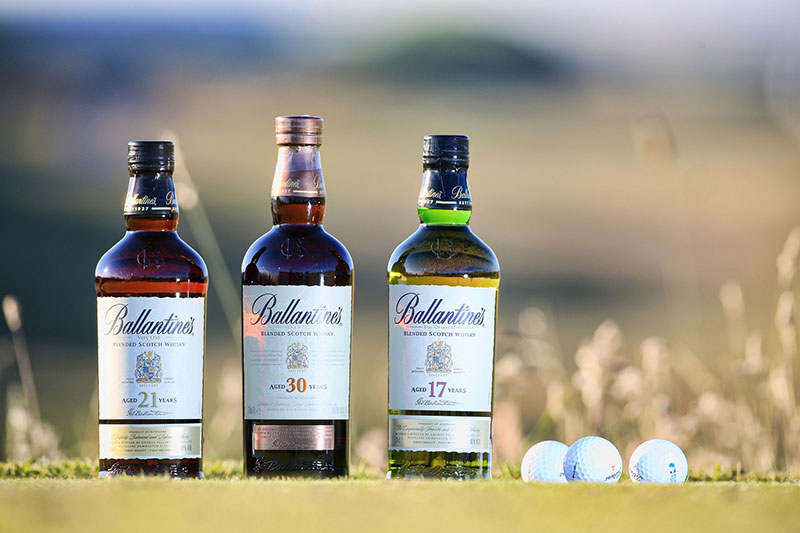 Throughout Scotland, there's something for each and every one of the many types of golfer, from the serious, low-handicap player to the occasional participant, individuals, groups, male and increasingly female groups and especially families, all are welcome and well catered for, and, by and large, it's pretty eclectic, increasingly informal, invariably encapsulating the 'Triple-A,' effects of, Authentic, Accessible and Affordable.
Of course, Coronavirus has, like anywhere else, taken its toll on Scotland's acclaimed and distinguished golf tourism sector, it's been down, but far from out and, with major professional events helping keep the 'Home of Golf' to the fore, Scotland plans to bounce back, COVID-compliant, come the spring and summer of 2021, and, collectively, as a country and each of its 500-plus individual golf courses, the world will be as welcome as ever.
Golf has been part of the Scottish sporting landscape since the 15th century when King James II banned the game by Act of Parliament in 1457, since when its has survived and thrived through two world wars and now, a serious global health emergency; but those famous playing partners, Scotland and the game of golf are nothing if not resilient, and, as soon as it is safe to do so – ideally, as things stand, in the spring of 2021 – the Home of Golf will be waiting, arms open to wholeheartedly welcome back the world to where it all began.
Advertisement
Sign up to our NZ Golf Updates