Harry Bateman has turned it on in horrible conditions at Gulf Harbour Country Club to shoot an 8-under par 64 to lead The Clubroom Gulf Harbour Open by three shots ahead of European Tour player Ryan Fox on day one.
With thunderstorms and rain suspending play for a time late in the day, it was Bateman who made the most of the bad conditions and somehow finished his round with six birdies in his last eight holes.
Fox on the other hand started his round in extraordinary circumstances with a double bogey on the opening hole at the first and then he picked both of those shots up on the next hole with an eagle.
He finished his round with seven birdies and two bogeys to round out the day with a 5-under par 67.
Back in outright third, Lee Mason had a 4-under 68 and starts the second day only four shots behind Bateman.
Bateman said it was a great day at the office.
"Today was really solid tee to green," Bateman said. "I had about three tap in birdies and holed three or four 10 to 12 foot birdie putts and managed to roll in a 60 footer on the last to cap it off. It was a great day.
"You can't expect too much in this weather. Sometimes this kind of weather can help as I was just trying to survive and wasn't thinking too much about my score which probably helped."
After hitting his opening tee shot out of bounds, Fox bounced right back with an eagle at the second to get his round back on track.
He made three more birdies in a row from the fifth before dropping a shot at the eighth and would make the turn at 2-under par.
Fox carried his good momentum into the back nine where he would make birdies at the 12th, 13th, 15th, and 17th holes with a bogey on 16 to sign for the second-best round of the day.
He said it was great to get back into tournament golf again.
"For the most part it was really good today," Fox said. "There were a couple of sloppy things in there, I hit a bad tee shot off the first and made double and a sloppy bogey on eight which I thought was a birdie hole today and dropped a shot on 16 which a lot of people would have done today.
"The rest of it was really good. I had a nice bounce-back eagle on the second and hot a lot of shots close and took advantage of the six and eight footers which can be tough sometimes out here especially when it gets windy."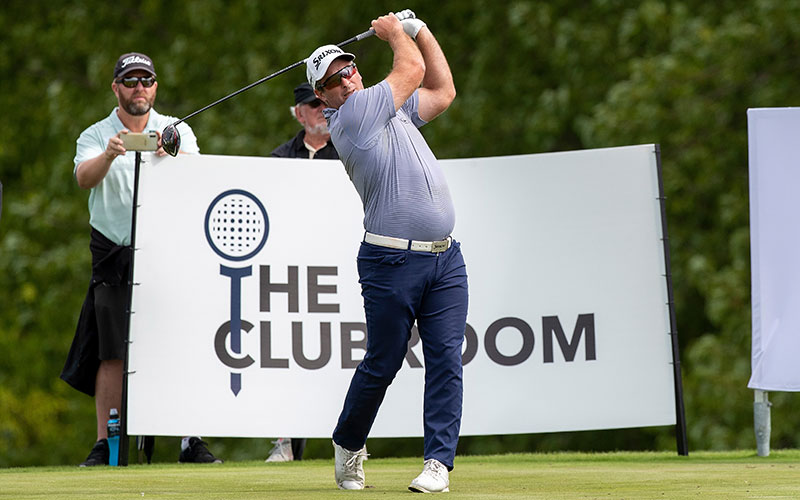 Fox also said it's great to be back playing in the same events that helped develop him into being ready for the professional game.
"It's really good to see the Kobori's go well today. They're very talented and I guess that's the cool thing about the tour as they are in the same position I was seven or eight years ago.
"To be able to see the young golfers coming up and being able to play with a couple of them today was cool but it was a shock to the system carrying my own bag, marking my own scorecard, putting the flag in took me a little while to get used to which I know probably sounds quite bad, but it's funny what you get used to.
"It's just nice to get rid of a bit of tournament rust off the game."
Advertisement
Sign up to our NZ Golf Updates