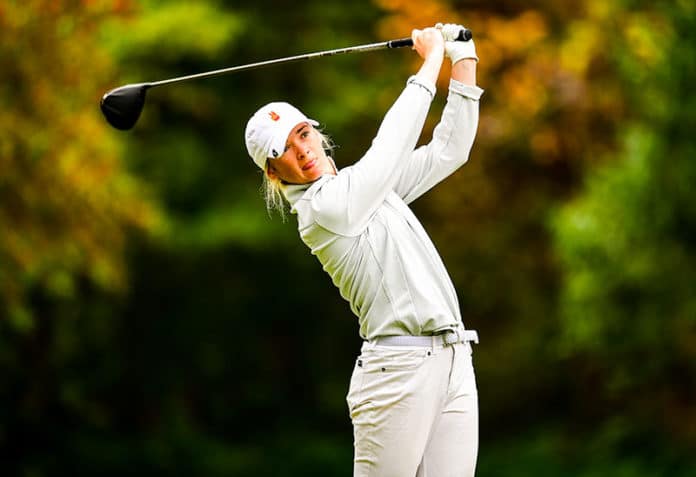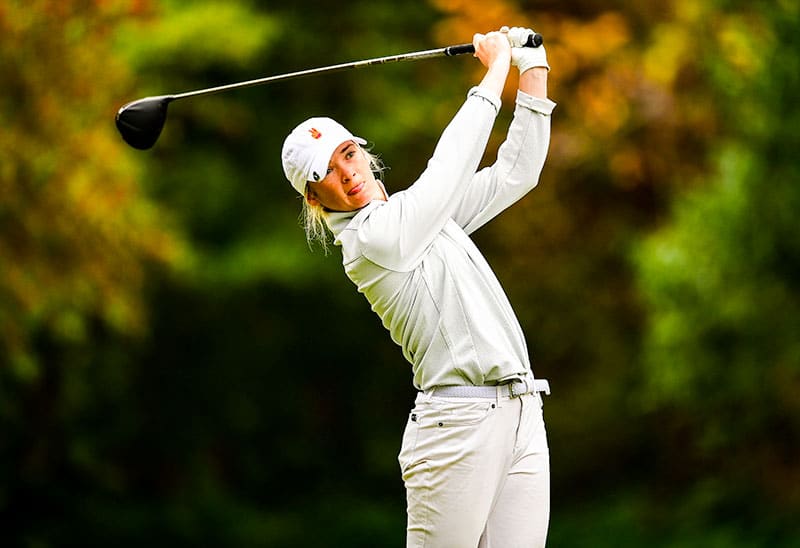 New Zealand's Amelia Garvey is one of 29 players still to finish the first round of the Augusta National Women's Amateur after play was suspended at 4:32 p.m. local time on Wednesday due to inclement weather.
At the time, Garvey was tied for 32nd place after four bogeys and a birdie of the Champions Retreat Golf Club in Georgia, eight shots behind runaway leader Katherine Smith of the United States who has only completed 11 holes but is already sitting on 4-under par.
The 20-year-old from Christchurch had two bogeys on the front nine before post a birdie on the par-four 10th hole. Another couple of bogeys on the 13th and 14th left her on 3-over with three holes to play.
Overnight leader Smith holds a three-stroke lead over Ana Peláez Triviño, Rose Zhang, Karen Fredgaard, Kiira Riihijarvi and Linn Grant. Peláez Triviño and Zhang, the No. 1 ranked player in the World Amateur Golf Ranking (WAGR), both shot one-under 71 and have finished their rounds. Fredgaard, Riihijarvi and Grant will complete their rounds Thursday morning.
Play is scheduled to resume Thursday at 7:45 a.m. The second round will begin simultaneously at 7:45 a.m. EDT off the No. 1 tee, as scheduled. Second-round groupings will remain the same as round one.
Following the completion of the second round, a cut will be made with the top 30 players advancing to Saturday's final round at Augusta National. All participants will play a practice round at Augusta National, the home of the Masters Tournament, on Friday.
Advertisement
Sign up to our NZ Golf Updates