Wine loving golfers this winter now have a choice of three cities to experience the full spectrum of New Zealand wine with the country's largest wine tasting and discovery event "Winetopia" appearing in Wellington, Auckland and now for the first time, Christchurch.
Showcasing every New Zealand style and with more than fifty wineries participating there is something to get excited about for everyone whether they are a bona fide collector or simply vino curious.
Visitors spend the day chatting with winemakers from around the country, learning what it takes to create outstanding wines in their part of Aotearoa and of course, sampling the goods. The events are laid out regionally, so the day of discovery can start in Central Otago, before moving on to North Canterbury, up to Marlborough and all the way to Northland stopping off at Martinborough, Hawkes Bay and everywhere else in between. It is an opportunity to sample wines from world-renowned producers like Craggy Range and Pegasus Bay to boutiques like Dancing Petrel and Judge Rock.
The bottles opened at this year's Winetopia event are expected to be phenomenal.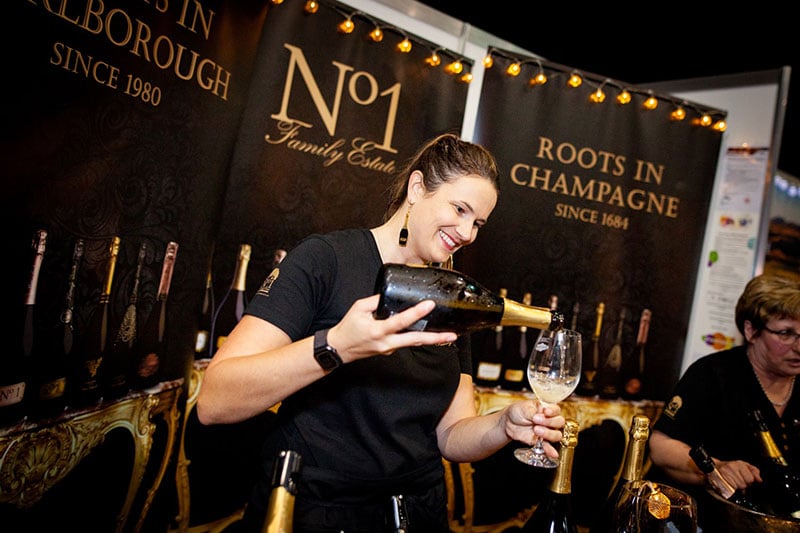 While the country went into its first lockdown in March of 2020, winemakers around the country started picking what proved to be a bumper crop of excellent fruit. That has now resulted in stunning wines and there will be plenty of them at Winetopia – over 300 available for tasting with everything from Central Otago Pinot Noirs, to Hawkes Bay Chardonnays, Marlborough Albarinos and of course the ever popular Sparkling Rosēs.
A massive line-up of talks, tastings and entertainment takes place across three stages at each event. The cast across all cities includes Masters of Wine Bob Campbell, Stephen Wong, Emma Jenkins, Jane Skilton, Matt Deller, Master Sommelier Cameron Douglas and wine writer Joelle Thompson. These certified "wine gurus" will appear alongside a local cast of charismatic sommeliers, chefs and restaurateurs. Live music also features at every session to complete the day out.
Bob Campbell said it is exciting to see so many people come out to explore the best that the New Zealand wine scene has to offer.
"I am looking forward to appearing again at Winetopia Auckland as well as the first-ever Winetopia Christchurch event and sharing my top picks from the outstanding 2019 and 2020 vintages."
Rob Eliott, owner of Lemongrass Productions and Winetopia said having scoured the country in search of the best, Winetopia is looking forward to presenting a great line-up of premium, boutique and interesting wineries at each event.
"The events themselves will be feature-packed as we try to match the calibre of the wines that will be poured."
There will be a greater emphasis on food this year and Masterclasses will cover a vast range of topics including food and wine matching. Visitors will also be able to try wines that usually retail over $100 per bottle with the event's Golden Coins.
Event Dates:
Winetopia Wellington: 21 & 22 May, TSB Arena
Winetopia Auckland: 18 & 19 June, Shed 10, Queens Wharf
Winetopia Christchurch: 9 & 10 July, Airforce Museum, Wigram
Tickets are sold in advance only and are expected to sell out so book your Winetopia event at winetopia.co.nz.
Advertisement
Sign up to our NZ Golf Updates