On the 12th March, Ian Taylor was enjoying the first round at The Tour Championship being played at the TPC Ponte Vedra at Sawgrass, Florida when he learnt that the tournament was being cancelled. He and his team quickly shut everything down, rushed to the airport and found the earliest flights home.
At the same time the team covering the European Tour also quickly boarded flights and rushed home to Dunedin. In all, nine staff went into an Airbnb in Dunedin for two weeks quarantining prior to New Zealand fully locking down. There he made the commitment to his team that they would all have jobs, but the business would change! How he didn't know, where would the revenue come from he wasn't sure, but they were world leaders!
Ian's company ARL leads the world in "sports graphics" with its Virtual Eye suite of products and is recognised as one of the industry leaders, having worked with golf broadcasters that include ABC, ESPN, The Golf Channel, BBC, Channel 10, The Seven Network, Fox Sports, BSkyB, European Tour Productions, Turner, TVNZ, and TV3 (NZ).
Many will know of ARL through their Virtual Eye Cricket system launched in 2009, which tracks the ball and then graphically recreates the visual of 'what might have happened' perspectives on the game. This was quickly adopted by the ICC as part of the 'DRS' (Decision Review System). The Virtual Eyeball tracking system assists the 3rd Umpire to either uphold or overturn any decisions involved with LBW's.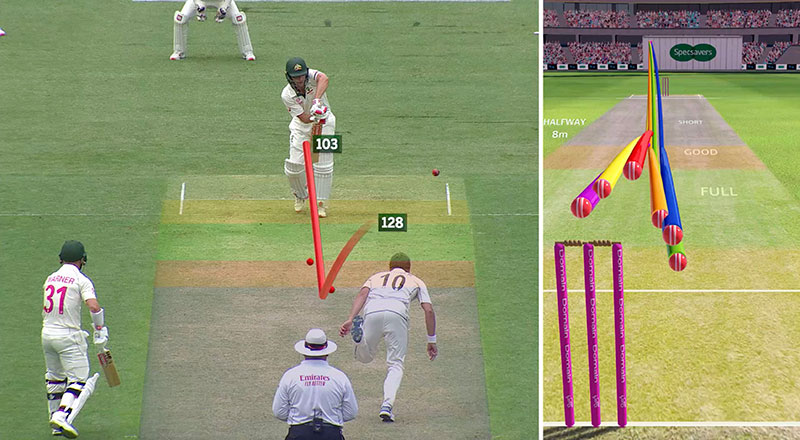 Other key elements of the Virtual Eye Cricket story are the batsman 'wagon wheels' of where they played their shots, pitch maps, deviation of seam/spin, field placement, six distances, as well as 3-D flyovers over the stadiums and across cities. At the America's Cup in Bermuda, ARL told the full and often exciting story through 360-degree Virtual Eye cameras on the boats, to go along with their world-renowned 3D tracking graphics.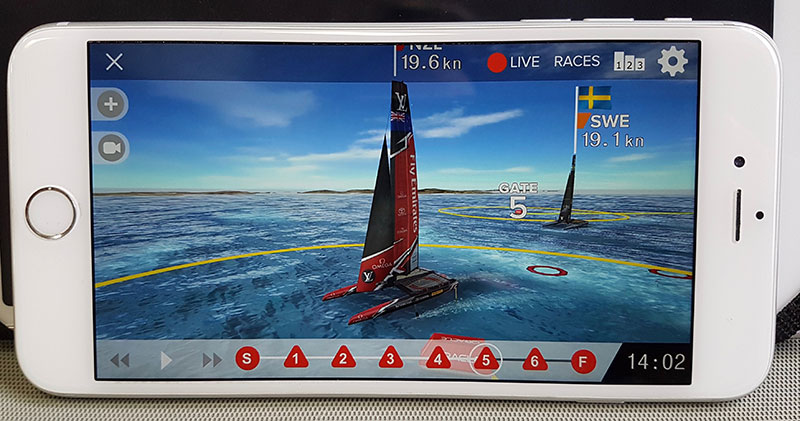 ARL was founded by Ian Taylor in 1989. In the early 70's Ian quit his business degree at Victoria University to join a band before being called up for compulsory military training. He then moved to Dunedin to do a law degree at Otago University and in his final year started work in television where he was a children's show presenter.
On the closure of the Television New Zealand studios in Dunedin, Ian and a partner purchased the studio and he then walked into Otago university's computer science division and saw students doing "amazing things with 3-D graphics". In 1991 ARL produced its first television commercial.
A full 3D animated award-winning commercial for United Airlines. It was also at this time that ARL, working with Television New Zealand, developed "Winged Keel" – the world's first live 3D animated graphics for sports coverage, which was for the America's Cup Challenge in San Diego.
ARL has been actively involved in golf since 1998. Ian's son Ben heads up the golf division and has been travelling up to 46 weeks a year following that little white ball predominately around the European Tour. Many will think that travelling the world to major golf tournaments is glamorous. But in June 2017, Ben travelled from Dunedin to the Erin Hills for the US Open with nine laptops and other technology inside his 80kgs of gear. On arriving at the television compound on Saturday he first had to find their truck (AKA their office for the week), inside one of the over 70 television trucks on-course and then it's about organising all the other logistic arrangements for the week.
His 80+ hour week was mostly spent inside the truck looking at computer screens and having everything ready for the producer. It's a long way from his early days in the back of an old refrigeration truck that had a fold-down table and some power leads, which as soon as the tournament was over, he would have to pack up so the tour could load in their golf cart fleet to head to the next event.
Setting up for a major tournament such as the US or British Open and the USPGA involves over 150 hours of painstaking work. If it is a regular European Tour event, there may be only a couple of days work as they do some touch-ups on last year's graphics. However, for a major event, there can be up to 10 days of work if there is a course redesign. Yes, they are involved at the US Master's but that was all they could say!
Ben is quick to acknowledge that there are other exciting technologies being provided by companies they work alongside around the world. Back in 2017 ARL, together with ball tracking company Trackman, was nominated for an Emmy Award for "Flight Track" an innovation they first developed at the New Zealand Open in Arrowtown. That product has now been used at all the Majors.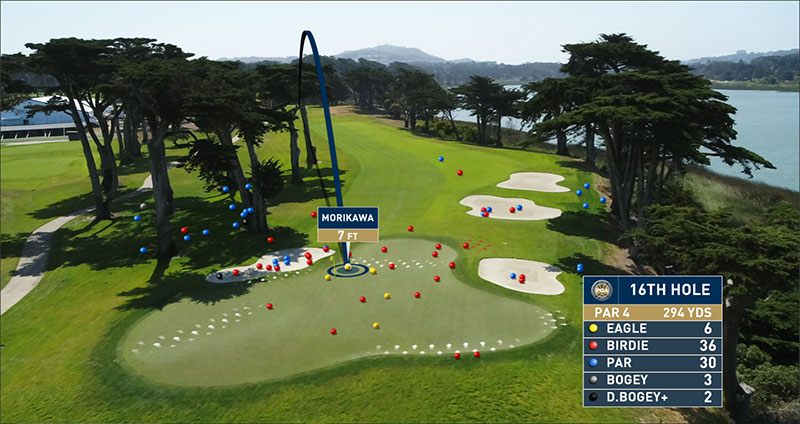 "It's a very collaborative environment these days," said Ben. "We use visualising data from both Trackman and Top Tracer as well as providing ball positioning data for Hego to deliver "distance to pin" graphics over the live pictures."
For any golfer sitting at home, these graphics have really enhanced the experience of what is happening and how the golfer is playing the course. For Ben and the ARL team, it is really about giving any viewer at home a full 3-D graphic experience, where the viewer can virtually "see" what is happening and be seamlessly immersed in the live footage and graphic experience without realising they are crossing the two worlds.
Pre Covid and depending on the event, ARL could have anywhere from three to six operators' onsite plus up to a dozen hired hands for the week. This will vary depending on what third party technology is available to them. If "Shotlink" are at the event, then they will capture their information and create the yardage graphics and ball-mapping from this data so only the smaller 3-man ARL crew will be needed.
At an event like the US Open, they could have a team of a dozen working nine laptops (each focusing on one hole), where Ben would coordinate information and two of the team roaming the course mostly capturing ball positions with handheld GPS units. At the 2017 USPGA Championship, they had a team of 16 with 14 laptops capturing all the action.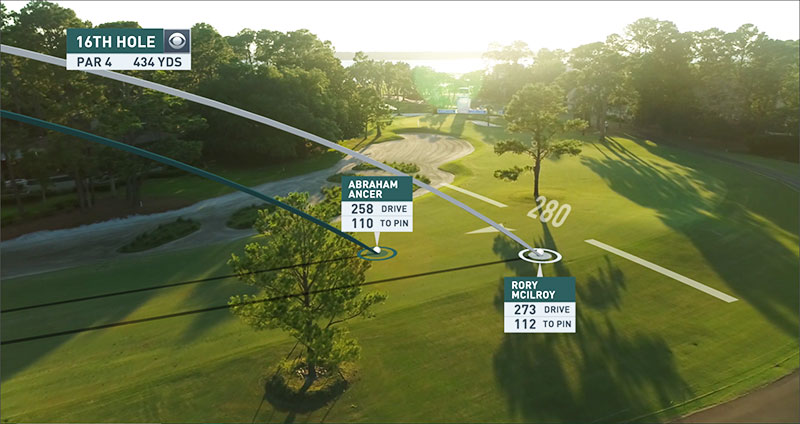 Ben is amazed at how the technology has changed the industry and what they are now able to visually bring to those watching at home. It has come a long way since he started in 2010, lugging around 15 to 20kg backpacks with big discs on top of a pole that captured GPS data of where the golf balls were on the course.
He enjoyed the big events and rated St Andrew's as his favourite location, but he also really enjoyed the Ryder Cup at Gleneagles. The atmosphere was electric and all the television crews and key personal stayed on-site in sleeping pods. Everyone in one location and no commuting back and forth to the golf course was a bonus especially when there were weather issues and working 16-hour plus days.
ARL had always planned to explore technologies that would lessen the significant carbon footprint that saw their crews travelling to a different country every week somewhere around the world. It was something that sat on their 3 to 5 year plan. Covid changed all of that.
"Covid meant we had to think differently about everything," said ARL Head of Innovation John Rendall, "We had to find a way to do all of this on the basis that we might not be able to travel for months, perhaps years."
The result was a Remote Studio that Rendall and the team at ARL built during lockdown and deployed in the US 5-days before the first PGA Tournament came back on air in Texas in June.
I was fortunate to visit the ARL team during the coverage of two major events this year. The team of six were actively engaged in the event as if they were onsite in the next broadcast trailer even though the event was over 14,000 km's from Dunedin. The broadcast feed from the tournament venue and 18 screens showed the event in real-time complete with the director yelling out instructions and directing the organised mayhem which is a live broadcast.
All at the same time, the team in Dunedin are providing the graphics whether it is plotting where all the balls have landed on the green and which ones have recorded birdie or double bogey through to the direction of the wind. Instead of multiple staff on-site ARL had only one of their Dunedin based team on site and one of their North American based team had the recent major tournament. Meanwhile, the team in Dunedin are starting their days in the early hours of the morning and working through to lunchtime and at Monday lunchtime when their tournament is done, they are off to a mini celebration at a local restaurant.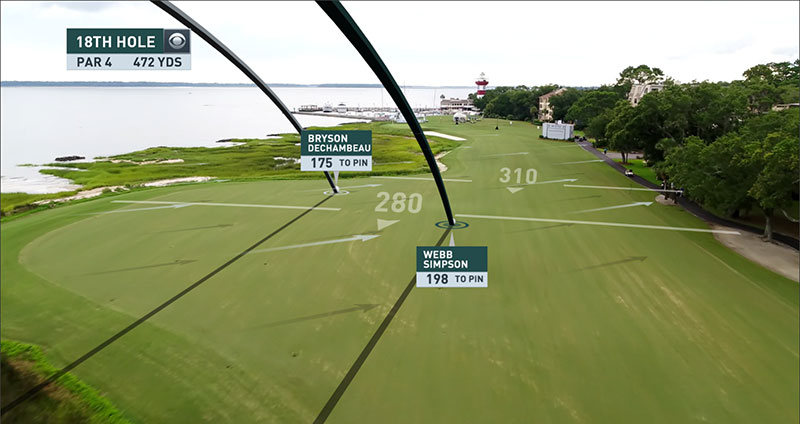 One of the other leading features developed by ARL earlier this year has been Tour Cast which is an interactive internet application that allows users to track the action of golf players playing on the PGA Tour in real-time. It was built in partnership with New York digital company iX.co.
The features of this programme have allowed golf viewers to see every shot of their favourite player and yes that includes re-watching Tiger make his "10" on the 12th hole at Augusta. Viewership has been extremely strong in international countries where the Scandinavians are watching on average 90-minutes per viewing session. Andre White from Palmerston North (Manawatu Golf Club) who coaches PGA Tour player Tim Wilkinson finds it incredible technology as he can now see every shot that Tim plays even when he is not in contention.
Back in March, Ian and his team went from wondering what they were going to do, what a shut down of the PGA Tour and world sport would do to his business and how could they use technology to their advantage. Ian is proud that the business has come through with actually a stronger business and a team that has really united together to change dramatically how they do business but actually perform more effectively for their clients and enhancing the viewing experience for those watching sport.
Ian has a bigger focus than just his business and the events they cover. He is proud that his company is going to be a more socially aware organisation and that their carbon footprint is going to be hugely reduced going forward. He personally flew around 500,000 kilometres a year plus the travels of his many team members. Now they can spend more time at home with their families and have a greener climate footprint.
Ian was always aware that one day this would be a possibility but now it has been accelerated to being a reality. More importantly, he is thrilled that he and his team can lead the world in sports graphics from there premises in Dowling Street in Dunedin.
Advertisement
Sign up to our NZ Golf Updates