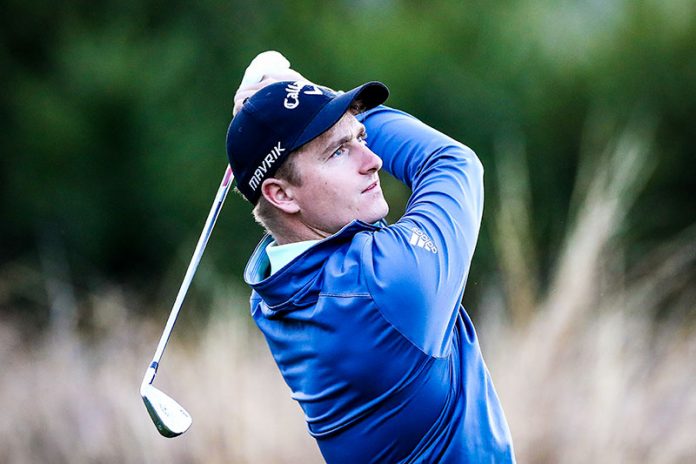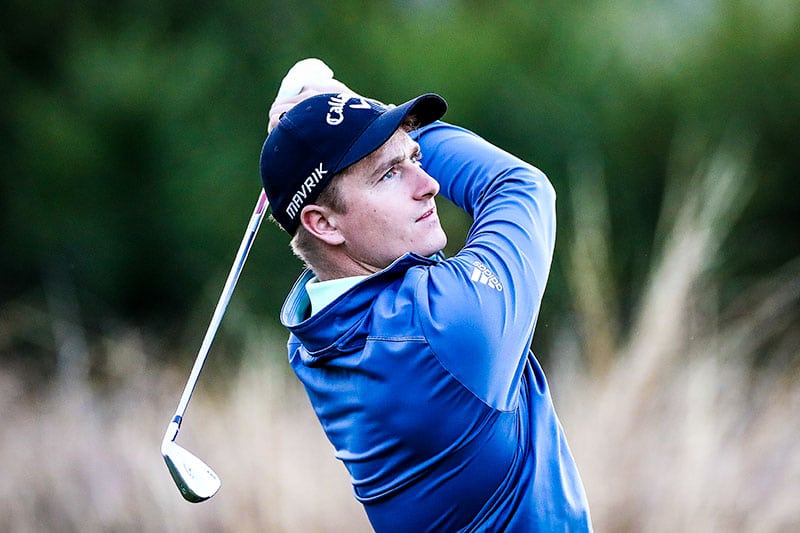 The New Zealand Open field will be missing the likes of Ryan Fox, Josh Geary and Michael Campbell across the weekend with only ten of the 28 Kiwi players that teed off on Thursday remaining. But the contingent is still strong, including some surprise inclusions for the final two days.
Leading the way is Kieran Muir who overnight was positioned with a group of Kiwis on 2-under but today the China Tour regular scored a 6-under par 65 at Millbrook to sit in outright 6th position on 8-under heading into Saturday.
One-shot behind Muir is two men that know how to play well around Millbrook and The Hills. Harry Bateman backed up his opening day form with an early rise up the leaderboard on Day two. After an early bogey, he shot five birdies across 12 holes to vie for the lead only to drop a couple of shots before heading home to finish tied for 6th with former champion Mike Hendry.
Hendry's round of 66 at The Hills was faultless and must give him confidence that he is in striking distance of another title come the weekend.
2001 NZ Open Champion David Smail is back on 5-under after a 68 on Friday at Millbrook. He is one shot ahead of fellow Hamilton-born, 24-year-old Denzel Ieremia who washed away his par round on Thursday at The Hills with a 4-under 67 at Millbrook and stays within striking distance.
Other Kiwis to live to fight across the weekend include Gareth Paddison (-3), Ryan Chisnall (-3), James Anstiss (-2), Nick Voke (E) and amateur qualifier Jimmy Zheng (E) who is, in fact, the only amateur player to make it to the final two days.
At the other end of the spectrum, it proved a disappointing day for kiwi hope Ryan Fox, who shot a four-over 74 at Millbrook Resort today to finish on two-over which was two shots outside the cut of even-par for the top 60 players and ties to contest the final two rounds.
New Zealand Player Scores after two days.
| | | |
| --- | --- | --- |
| Player | Friday score | Overall |
| Kieran Muir | -6 | -8 |
| Harry Bateman | -3 | -7 |
| Mike Hendry | -6 | -7 |
| David Smail | -3 | -5 |
| Denzel Ieremia | -4 | -4 |
| Gareth Paddison | -1 | -3 |
| Ryan Chisnall | -1 | -3 |
| James Anstiss | -2 | -2 |
| Nick Voke | +1 | Ev |
| Jimmy Zheng (a) | -3 | Ev |
Missed the cut
| | | |
| --- | --- | --- |
| Player | Friday Score | Overall |
| Jared Edwards (a) | +2 | +1 |
| Daniel Hillier | +1 | +1 |
| Josh Geary | 0 | +1 |
| Mark Brown | -1 | +2 |
| Ryan Fox | +4 | +2 |
| Michael Campbell | +1 | +2 |
| James Toomey | -3 | +4 |
| Campbell Rawson | -1 | +5 |
| Kazuma Kobori (a) | 0 | +6 |
| Sam An | 0 | +7 |
| Daniel Pearce | +5 | +7 |
| Fraser Wilkin | +2 | +7 |
| Luke Brown | +7 | +8 |
| Tae Koh | +5 | +9 |
| Adam Church (a) | +2 | +9 |
| Sam Jones (a) | -1 | +10 |
| Owen Lloyd | +5 | +10 |
| Matt McLean (a) | +9 | +12 |
Advertisement
Sign up to our NZ Golf Updates