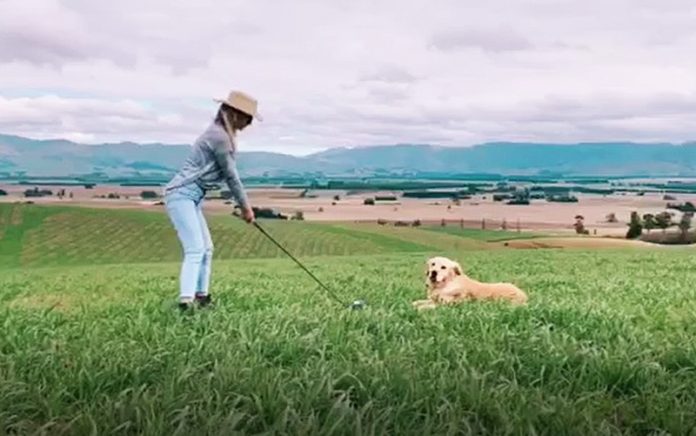 As we head into the second half of COVID-19 Level 4 Lockdown, many of our New Zealand golf clubs and golf professionals are putting together some amazing programs and competitions to keep everyone happy in isolation.
None better than the Russley Golf Club and Learning Centre who are offering some serious prizes to come up with the best golf and/or trick shots.
Sent into us here at NZ Golf Magazine by Rodney Yee, the Head Professional at Russley Golf Club, by sharing your best golf shot from isolation you could be in the running to win some cool prizes including, Two passes for the Lexus of Christchurch Lounge at Hagley Oval – Cricket (dates TBC), A new Odyssey Strokelab Putter worth $449 or a 12-month Junior Membership to Russley Golf Club valued @ $350, plus a coaching session with Rodney Yee amongst many.
A team of judges will choose the winners by the end of April and send our prizes once business is back to normal and all you have to do is
– Be creative
– Be smart
– Have FUN
– and send us that winning shot!
BUT most importantly, Stay Safe and Be Safe.
The competition makes it very clear about following government social distancing requirements with your entry, including but not limited to:
– Do not travel by car to any locations for this
– Keep a minimum of 2 metres away from people not in your bubble at all times
Check out some of the amazing entries (below) that have already been submitted and get your entries in now by going to the Russley Golf Club Facebook page or emailing to ryee@russleygc.co.nz
NOW… this is Coool !! Arthur showing us his creativity and skills! Show us more Arthur!
Your a Legend!! ……Open that garage door up and go Bigger
Rodney Yee…. Russley Golf Learning Centre Head Professional …. Showing us how the 'Baby Butt Putt' works.
Little Lam hits a flop shot Phil Mickleson would be proud of!! Great shot Buddy
Jess is onto a winner here!
Self Isolation at its finest on the Farm – 100% Pure NZ Golf … Love your work Jess!!
---
If you would like to share how you are surviving lockdown feel free to email us at editor@nzgolfmagazine.co.nz and we will give you a shoutout as well.
Advertisement
Sign up to our NZ Golf Updates