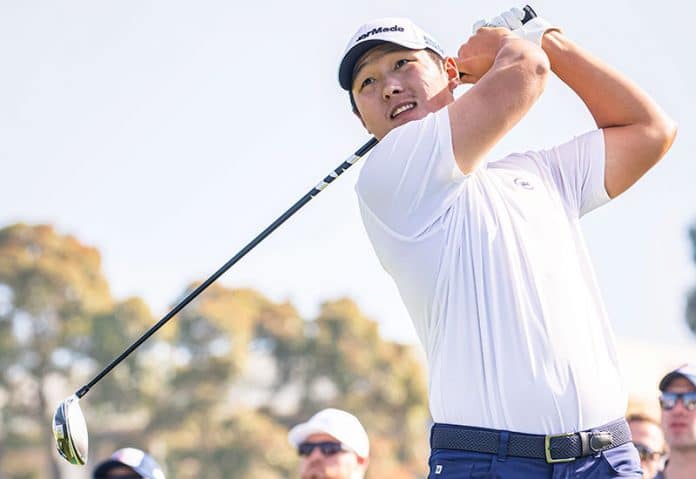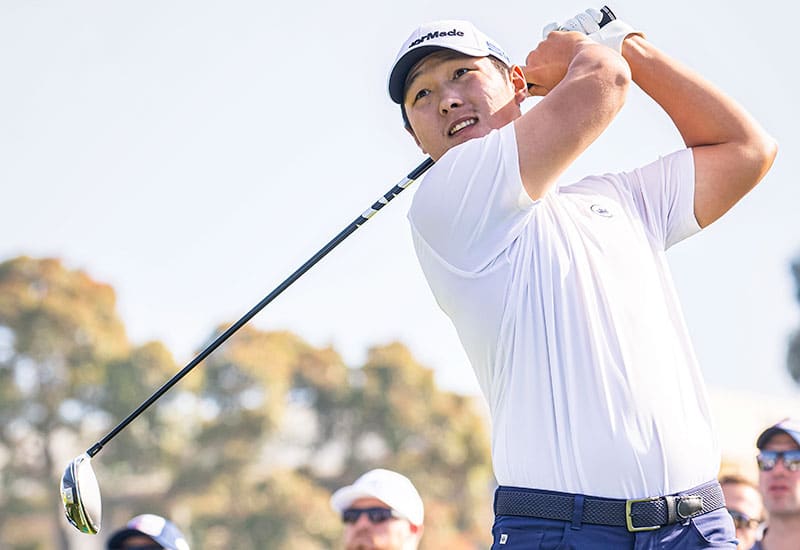 In the first tournament of the returning US PGA Tour, New Zealand's Danny Lee has finished on even par at the Charles Schwab Challenge in Fort Worth Texas.
Justin Rose and Harold Varner III lead the tournament on 7-under ahead of Abraham Ancer, Jhonattan Vegas, Collin Morikawa and Justin Thomas who are all tied for 2nd at 6-under.
Lee started his round with a bogey but then grabbed three birdies across 3, 5 and 6. On the 406-yard par-4 sixth hole, Lee reached the green in 2 and sunk a 24-foot putt for birdie. This moved Lee to 2 under for the round.
He followed with a bogey before shooting birdies on 8 and 9 to head into the back nine on 3-under.
But the back nine were more of a challenge for Lee as he held par for 5 holes until bogeying 16, 17 and 18 to finish even.
Fans Missing
While the PGA Tour returned with its first competitive round in 91 days, the fans officially did not.
Safety concerns stemming from the COVID-19 pandemic will keep them off course property for the first few weeks, thus making for a unique environment for the world's best golfers to operate.
"Feels odd," said Brian Harman, who shot a 5-under 65 while playing in the first threesome to tee off Thursday.
"Obviously different," added playing partner Ryan Palmer, a Colonial member.
"Strange, to be honest," said Jhonattan Vegas after his 64.
"Certainly awkward," said Phil Mickelson after his thumb's-up total probably reached a new low.
"Interesting," noted Bryson DeChambeau, whose own approach to golf pretty much defines the meaning of that word.
"Quite subdued," said Rose, whose 7-under 63 is better than any of the four rounds he shot here as the winner two years ago.
And while ropes still line each hole, few people are around to threaten unauthorized access. After the world's three highest-ranked players – Rory McIlroy (1), Jon Rahm (2) and Brooks Koepka (3) — teed off in the early afternoon, their walk down the fairway was accompanied by six people (including four media types); the aforementioned Rose (who had finished his round and was driving his own cart); and 1987 champion Keith Clearwater (headed to the range with his caddie).
Normally, that kind of star-power would have elicited galleries several deep. But this is the new normal now, at least temporarily.
"It's what we have to do," McIlroy had said earlier in the week.
"It's what we're going to have to live with for the foreseeable future.
"If that's what I have to adapt to to be able to get out here and play on tour and get back to work essentially, then I'm happy to do that."
Advertisement
Sign up to our NZ Golf Updates