Multiple major champions Lydia Ko, Jin Young Ko and Inbee Park are set to head an elite field at 'Asia's Major' in Singapore this March. With 11 major titles between them, three of the world's most inspiring golfers have confirmed their participation in this year's HSBC Women's World Championship when the tournament returns to Sentosa Golf Club, Singapore from 3rd to 6th March.
Ranked two, three and four in the Rolex World Rankings respectively, Jin Young Ko, Lydia Ko and Inbee Park will be teeing it up alongside defending champion Hyo Joo Kim on the Tanjong Course in the first week of March.
Jin Young Ko heads to Singapore in a rich vein of form having chalked up five wins and 13 top-10 finishes in what was a stellar year for the South Korean in 2021. With 12 tournament wins to her name, including two majors, the 26-year old will have her eye on the silverware at Sentosa as she looks to get her 2022 tour off to a perfect start. A rookie in 2018, her best result to date at the HSBC Women's World Championship was a third-place tie in 2019.
"I'm really looking forward to coming back to Singapore to play in the HSBC Women's World Championship in March. It's a brilliant event and it was so good to see it back on the schedule last year. 2021 was a great year for me and I finished off feeling really strong. I'll be looking to carry that form into 2022, so will be hoping for a good result in Singapore. See you there!" said Ko.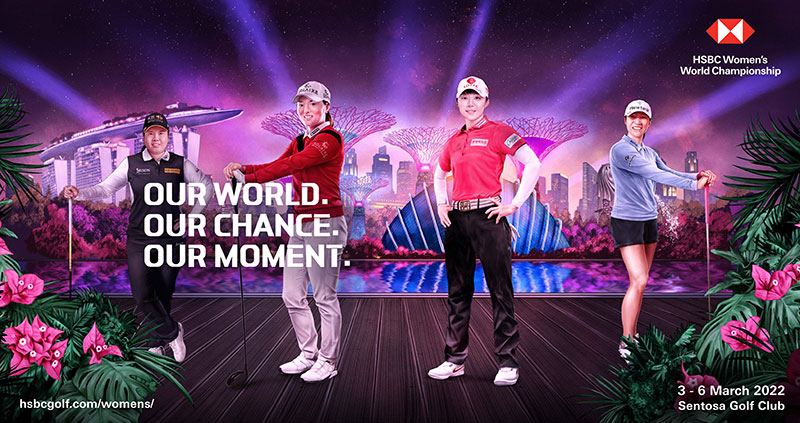 Another prolific winner returning to the heat and lush surroundings of Sentosa Golf Club is New Zealand's Lydia Ko. Another impressive year on Tour in 2021 including a win at the LOTTE Championship, and a further 10 top-10 finishes saw the popular, former world no.1 steadily work her way back up the rankings. With two major championships to her name, Ko's best result to date in Singapore is a second place finish in 2015.
"Hello Singapore! I've had some good results at Sentosa over the years but haven't managed to get my hands on the trophy just yet, so maybe 2022 can be my year! I'm pretty happy with my game right now," said Ko.
"It was great to be back in the Winners Circle again in 2021 and like all the players, I will be looking to the HSBC Women's World Championship to post a good result and hopefully lay a foundation for the rest of the year. I am really looking forward to it and to coming back to Singapore and we are all very thankful to everyone involved for making it possible."
A double winner in Singapore, Inbee Park has already written her name into the Sentosa history books, but a fierce competitor with an eye for the big ones, she will be looking to make it three in 2022. With 21 LPGA Tour victories, including seven majors and an Olympic gold medal to her name, Park's win record speaks for itself.
Victories at Sentosa in 2015 and 2017 and a third place finish in 2021 show just how well the 33-year old from Seoul knows how to get the job done on a Sunday. For a masterclass in putting and approach play, Park will certainly be one to watch this year.
"Well first of all, it's great news that we're coming back to Singapore in 2022! On behalf of all the players, a big thank you to the organisers, the sponsors and Singapore! It's a fantastic tournament, a great golf club and after all the travel restrictions a great place to come and play golf. I got my season off to the perfect start in 2021 so will be hoping I can do the same at the HSBC Women's World Championship. It's obviously a very special tournament for me and brings back many happy memories. I'm looking forward to it." said Park.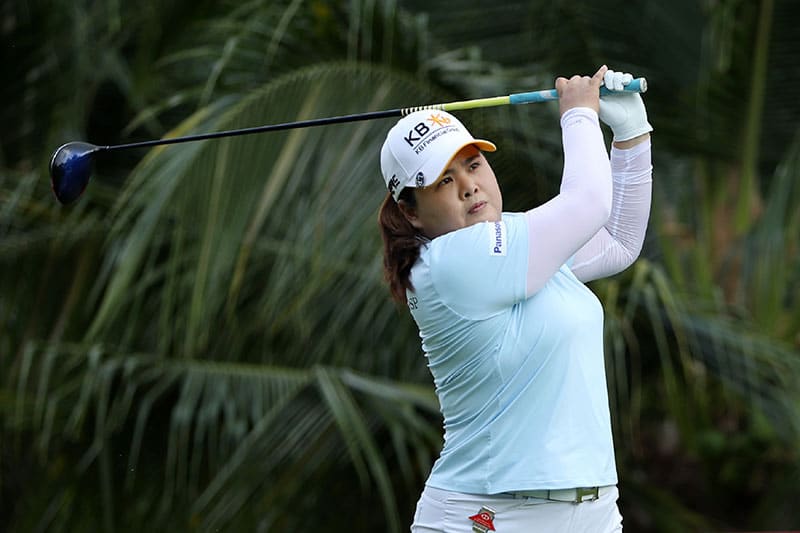 Frequently referred to as 'Asia's Major' on account of the tournament's impressive staging and player-field, the HSBC Women's World Championship is widely recognised as one of the most prestigious golf tournaments in Asia.
Ms Ong Ling Lee, Director, Sports & Wellness, Singapore Tourism Board said the HSBC Women's World Championship is a key highlight in Singapore's sports events calendar.
"We drew good lessons in piloting corporate hospitality suites and digital engagement from last year's tournament, the first international professional golf tournament in Asia since the pandemic started. This paved the way for the safe resumption of more sports events with live audiences. Together with IMG, the LPGA Tour, and title sponsor HSBC, we look forward to staging a safe and high quality tournament for everyone."
The 72-hole stroke play tournament will once again be played on the renowned Tanjong Course at Sentosa Golf Club, which hosts its ninth edition of the tournament. Sentosa Golf Club is a leading light in driving sustainability initiatives in golf around the world and was recently named 'World's Best Eco-Friendly Golf Facility' at the annual World Golf Awards for the second consecutive year.
Advertisement
Sign up to our NZ Golf Updates