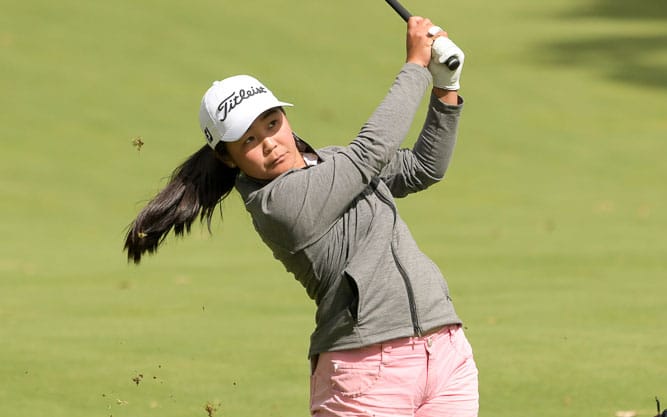 Momoka Kobori has hit two eagles on her way to a 6-under round of 65 on the first day of The Players Series Victoria event being played at Rosebud Country Club in Victoria.
The Kiwi shot three birdies, two eagles and a bogey in a stunning performance to be tied for the lead towards the end of the day, two shots behind outright leader Scott Arnold on 8-under.
Denzel Ieremia is also playing the event and shot a 2-under 69 to be in a share of 29th place while Hanee Song is also tied for 29th on 2-under.
Kobori, 22, who hails from the Canterbury region on New Zealand's south island, has come across the Tasman to play the WPGA Tour of Australasia season after being confined to her home country during the pandemic.
"I arrived a couple of weeks ago now. I first played the WPGA Melbourne International at Latrobe. I came in a few days before that. It's really nice to be able to travel overseas now and play all these different tournaments," she said.
She has triumphed in mixed events previously – having won Whitford Park Pro Am in Auckland last year against the likes of New Zealand's top-ranked male golfer, Ryan Fox – and today again showed that she relishes the format.
"It was pretty windy out there. Managed to hit the ball pretty well. Drove most of the fairways which was quite good and I managed to sink a couple of putts here and there," she said.
"I managed to have a couple of eagles out there which really helped and that doesn't happen very often.
"It was quite good to see the two of us (Arnold and herself) make a few birdies. Definitely great to see him hole a few putts out there."
Advertisement
Sign up to our NZ Golf Updates