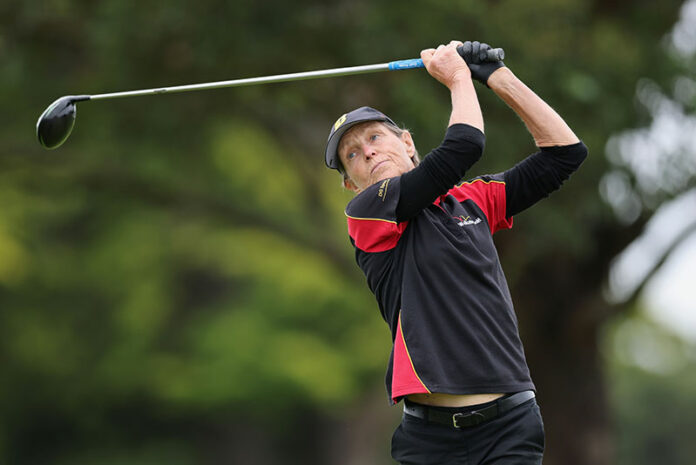 The scene has been set for a dramatic final day of round-robin at the New Zealand Women's Interprovincials at Timaru Golf Club.
Despite having byes during round five on Thursday Canterbury and Bay of Plenty (BOP) remain in the box seat to qualify for Saturday's semi-finals. Canterbury sits in the first position on four match wins and 14 games, while BOP is nipping at their heels on four match wins and 13 games.
An intense battle is going on for the remaining spots in the semi-finals between Waikato, Northland, Manawatu Wanganui, and Wellington.
Waikato currently occupies third place on three match wins and 14 games. They defeated Tasman 3 – 2 but have a bye in round six on Friday. They'll need to beat Wellington and see how other matches unfold to have a chance of making Saturday.
Northland had their bye in the opening round and have quietly gone about their business since. They sit in fourth on three match wins and 11.5 games.
They faced Taranaki and won 3 – 2. They square off against Wellington and Aorangi tomorrow and will need two wins at the very least to have a chance.
Meanwhile, Manawatu Wanganui sit half a point behind Northland in fifth.
They defeated Otago today 3 – 2 to also remain in the hunt for the semi-finals. They're scheduled to play Tasman tomorrow morning and Hawkes Bay Poverty Bay tomorrow afternoon.
Like Northland, they will need two wins.
Finally, Wellington remains an outside shot at making Saturday as they sit in sixth on two match wins and 12 games.
The side from the capital had a bye today and will need two big wins and other results to go their way to make the semi-finals.
This morning, the tournament hosts Aorangi snapped their losing streak with a half against Hawkes Bay Poverty Bay. They had lost every match 2 -3 until today, and Catherine Knight calmly rolled in a 15-foot putt to half her game and steal a half-point.
Advertisement
Sign up to our NZ Golf Updates