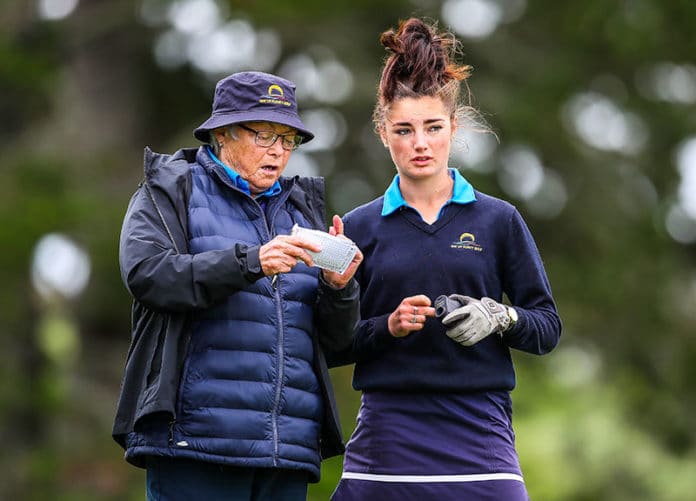 Bay of Plenty have made a statement by joining Auckland on top of the ladder after five rounds of the 2020 New Zealand Women's Interprovincials.
They joined the defending champions on Thursday after defeating Aorangi 5-0, while Auckland beat Canterbury 3.5-1.5.
This sets up a showdown between the tournament favourites on Friday afternoon ahead of the weekend semi-finals and final at Akarana Golf Club.
The Bay of Plenty, led by number one Caitlin Maurice, are looking just as strong as the most successful team in the competition Auckland, having only dropped one and a half games up until to this point in the competition.
They'll have a tricky task in North Harbour on Friday morning who are sitting just a single game point back of the tournament leaders and are also undefeated.
North Harbour had two halves in their tight tussle with last year's runners up Manawatu-Whanganui; their only point lost up to this point in the tightly contested competition. They won 4-1 to further establish themselves as a force come the latter stages of the event.
Wellington has secured fourth place heading into the final day of round-robin as they had a half with Taranaki.
They have the daunting task on Friday of playing Auckland before backing up against North Harbour.
The top three teams in Auckland, Bay of Plenty, and North Harbour should be safe for the semi-finals with a team win at any point tomorrow, while Canterbury and Wellington will duel for the final position during their final two matches.
Play gets underway from 7.30 am.
Advertisement
Sign up to our NZ Golf Updates