Play at the Victorian PGA Championships has been suspended due to a massive storm cell that has passed across Melbourne and the surrounding areas.
The threat of lightning halted play at Moonah Links around 3.30 pm NZDT and that was before the rain came, dropping around 10mm on the area in less than 10 minutes.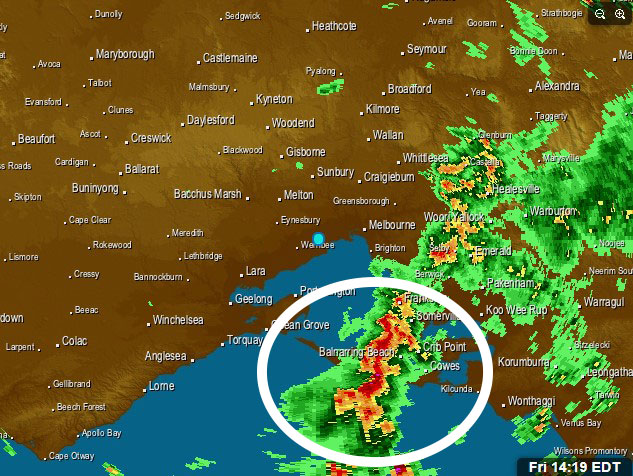 The players that went out early have tried to make the most of the conditions with former NZ Open champion Dimitrios Papadatos shooting 4-under for the day after 15 holes to increase his lead by two ahead of Michael Sim who has finished his round of a 6-under 66.
Of the Kiwis that have teed off today, Mike Hendry has only played three holes today and has a birdie and an eagle to show for his efforts so the resumption of play can't come quick enough for him.
Campbell Rawson finished his round early with a par round of 72 and is sitting at 4-under the card right on the cut line for the weekend.
Daniel Hillier and James Anstiss are two of the players still yet to tee off.
Play is expected to resume at 5.15 pm NZDT.
More to come.
Advertisement
Sign up to our NZ Golf Updates