As a daughter of parents who both represented New Zealand in international sports Raelene Castle was destined to end up in sport somewhere and after six years as head of Netball NZ and another seven years in Australia as the first woman CEO in Rugby League at the Canterbury Bulldogs and at Rugby Australia, Castle has returned home to take on Sport New Zealand's top job.
In one of the first interviews with the newly appointed CEO of Sport NZ, New Zealand Golf Magazine sat down with Raelene Castle to get her take on the current sporting landscape in this country, how experiences across the ditch have strengthened her resolve to make changes to sport for the better and where she sees golf fitting into her plans for the National body.
Raelene Castle commenced her role as the CEO of Sport New Zealand in December 2020, taking over from Peter Miskimmin who led the organisation for 12 years. The new CEO agreed to chat about her plans for the organisation and so a visit to the palatial Sport NZ Headquarters in Wellington started with some reminiscing about how the world of sport is engrained in Castle's psyche.
Raelene Castle's mother Marlene competed at four Commonwealth Games in Lawn Bowls winning a silver and two bronze medals while her father Bruce played two international tests for New Zealand in rugby league against Australia and Great Britain including one as captain. For Castle, her first memories of sport include sitting on the couch on a Sunday afternoon with her Father watching the rugby league beamed in from Australia or heading out to watch her father coach in the local Auckland competition.
"I've been in and around sport right before I could walk and some of my favourite memories were the alarm going off and getting up and sitting in the middle of the night, when there was less elite sport and you had FA Cup finals, Wimbledon finals, All Blacks playing, Grand Slam tours all in the UK, sitting up, blanket, in the middle of the night, a cup of tea, with Dad watching challenge cup finals," Castle recalled, "Basically we got up and watched all of that stuff and that was really special."
You can feel this resonate through Castle's words when she talks about sports and getting the general public interested in playing sport.
"You can be it if you can see it, I'm absolutely passionate about," Castle explained. "We do have to find a way to make sure young people can engage with sporting heroes and being able to see them play is an important part of that.
"I love seeing success on the world stage, that's important. But the same time when you go to a hockey field and you see those kids with their enormous hockey sticks and their uniforms and their mouth guards and their oranges at half time, that's just as amazing to see the joy on those kids faces, they might as well have won a gold medal when they play their first games.
"You can't have elite players winning on the world stage without feeding the funnel of participation at the top and the reality of that participation is that it's not about finding the next Silver Fern it's actually about having lots and lots of young people having great experiences with your sport. So have fun, memories, friends, learning new skills, building new friendships."
I CAN PLAY
For all of her accomplishments in sport, Castle also had a successful non-sport business career. She is a former head of business marketing at Telecom NZ, communications manager at Bank of New Zealand and was a marketing manager for Fuji Xerox. It was here that Castle was first introduced to the world of golf.
"I started my career at Fuji Xerox and it [golf] was very big. One of the first things I did was organised the company golf tournament, which was where I first started playing, 'I'm not going to just watch this I'm going to play', I went and had a couple of lessons and played, we played ambrose."
But can she play?
"I can play. Which is different to do play," she laughed, "I don't play enough to have a handicap but have been, on occasion, fairly handy in an ambrose team off the women's tees. Straight and down the middle. Unlike my male colleagues who are slicing it all over the show."
At this point, she remembers one of her favourite golf moments when on a sponsor weekend at Cape Kidnappers.
"Probably my most famous golfing four was when I was invited by Justin Vaughan, who was CEO of NZ Cricket at the time, to go to their sponsor weekend as a guest speaker and I played with the late Martin Crowe, Justin Vaughan and Kyle Mills and we won the tournament at Cape Kidnappers.
"There were some pretty handy golfers in that field so we were pretty happy with that. Unfortunately, Martin's not with us anymore, but it was a very special experience for me to play with the likes of those people."
THE BENEFIT OF CHANGE
It would seem from the outside looking in that Castle was the obvious choice to be head of Sport NZ after spending so much time in the industry when at Netball New Zealand and also having built up solid relationships with many of the sporting bodies and their administrators beforehand, but Castle doesn't necessarily agree that makes a difference.
"I did know some of those people. But seven and a half years is a really long time and a lot of things change and a sector moves and changes and the emphasis from government changes and the landscape going through a covid pandemic changes things.
"I don't think it's right to come in with preconceived ideas, you've got to be open to make sure that you're listening and you've got the facts in front of you.
"I think that it's easy to have a perception from the outside of what happens and what's going on and the reality when you go on the other side is very different. So you have aspirations of how you'd like an organisation to be and what you'd like the sector to look like and that you'd like New Zealanders to be more active. That's not the same thing as having a preconceived idea about the changes that you're going to make inside the organisation before you arrive.
"I was fortunate to work with Peter as well, so I have an enormous amount of respect for who he is and his enormous contribution but that's the whole point of change that someone new comes in, they have a fresh set of eyes they look at things differently and so that's the benefit of change.
"The hard bit is trying to get your head around the breadth of an organisation like this and to take the time to make sure that you are making decisions on facts not on opinions because you get lots of opinions around what New Zealand is doing or not doing. People have their views because we've got a very wide stakeholder network.
"So it's about listening to that feedback and then having the opportunity to observe yourself what's going on and when you bring those two things together over probably three months, then I think you're in a position to start actually making some decisions and starting to move the ship where you think it needs to go."
GOLF NEW ZEALAND
Golf New Zealand is one of those stakeholders that Castle will need to observe and gain feedback from over the next few months but from what she has seen and heard already they seem to be heading in the right direction.
"Our job is not to have plans for golf," Castle stated upfront. "Our job is to say, we have a strategy and we are working with the government that wants New Zealanders to be more active and then we think about that in the context of all the different sports that we have.
"So it's a dialogue that we have and say, Do you need support? What can we help you with or as with some sports, they are just off on their own doing really great things and golf's one of those sports that with Dean [Murphy] has been incredibly innovative and has thought really hard about the challenges of traditional sport models and particularly when you've got things like golf where you've got some barriers to entry, right? it's expensive, it takes a long period of time to play. The equipment that you have to use can take a lot to bring a set of clubs together.
"So New Zealand Golf, I think have done a really great job of thinking differently about how they can offer and make sure they keep the traditional customers happy because it's important, but also how can they be more innovative and open-minded to have young people come into the sport and offer them different opportunities.
"So that to us it is really great innovation, if you think about everybody being active, how are you going to do that and how does golf play that role in getting everybody active."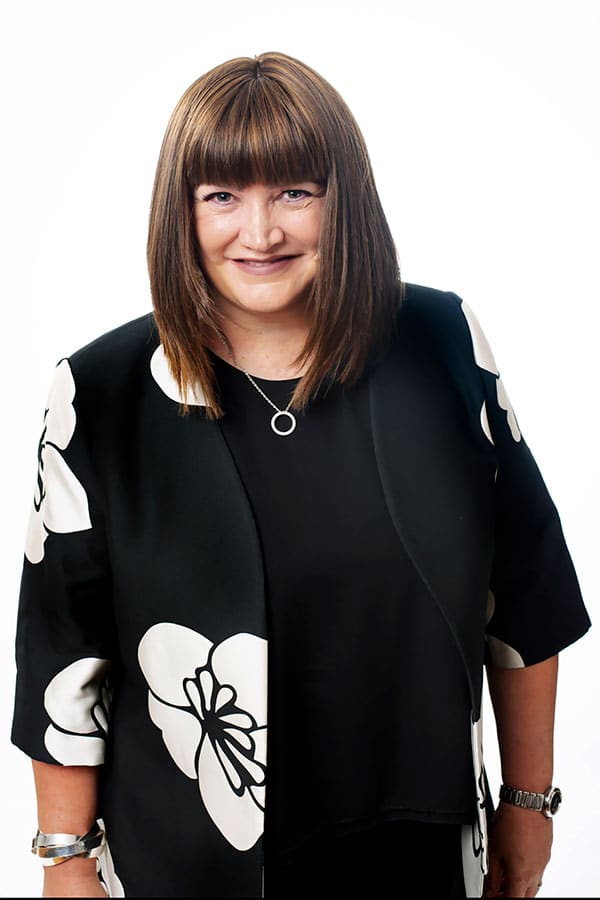 WOMEN IN SPORT
It is at this point where Raelene Castle's passion metre rises.
Castle was the first women CEO of a Rugby League club in Australia, the only one so far and the first women CEO of Rugby Australia, so the glass ceiling was firmly shattered by her, but hasn't happened since. When asked if there will ever be another female CEO Castle answered emphatically.
"Yes," she firmly replied, "Definitely"
"It's disappointing to me that it hasn't happened again and I still stay in touch with some people. There's got to be two parts to it. Women need to put their hands up and say they want the job and there's got to be the people prepared to appoint them.
"I know that they are finding it difficult to get women to stand up and say that's a job I'm able to do. I think there might be a little bit of a generational piece where baseline recognition of 'girls can do anything', is real, for the generation that's in their twenties at the moment. So there's no thought that I can't do anything because you just think that you can.
"My view is that it will probably be another ten years and you'll expect to see two or three women CEOs at NRL clubs. It's just a little bit of that lag around that generational piece.
"I had literally hundreds of woman stop me in the street in Australia and say, 'I believe I can do it now, I didn't believe it was possible before. Now that you have done it I now believe it is.' I'm very hopeful."
In New Zealand, the story is a little different with a number of women CEO's in charge of sporting organisations here but for Sport NZ they are also targetting representation on boards and in the coaching ranks.
"The women and girls strategy has a target in our new funding round, an expectation that boards will have at least 40% representation of women on their boards and if they don't, that's a question around whether they will continue to receive their funding from Sport NZ.
"And it's hard as I've never been personally a great quota person but actually you then get to a stage where if organisations aren't prepared to take it on themselves, then they do need some encouragement and that's the target that Sport NZ has put in place and we've seen a huge uplift in our representation of women on Boards and we would expect most of our strategic partners to be in that situation because of their funding round. So you have seen a big shift in that, which is exciting. I think there is some there is now having looked at that piece.
"There's also a real focus on having a programme in place to develop more woman coaches because that's one of the things when you look at the landscape, our most successful female athletes in the Olympic teams have been females, but when you look at the number of female coaches that transition that's not the case with basically only the Silver Ferns Netball coach. So that's a really important part of it."
"There's always more opportunity for us to think about diversity and its not just gender. I think it's also cultural, particularly in our sports that have big Maori and Pacifica population it's making sure that we have representation on leadership and governance roles because that's how you get diversity.
"We've got an enormous Asian population now in New Zealand and so where is it, where are our Asian leaders stepping forward into those governance roles to make sure that we're supporting those populations?
"There is some work for us to do to make sure that people do open their lens and think more about the other representation of who they're representing. Parts of the community that play golf and how are we representing and engaging with the Asian community for example?
"So I'm passionate about diversity, and it's not just gender, its also about cultural diversity and representation around other areas of race, religion, sexual orientation."
SPORT SHOULD BE SOMETHING THAT'S FUNDAMENTALLY INCLUSIVE
In 2019, New South Wales Waratahs and Australian representative rugby player Israel Folau had his contract terminated following a number of homophobic comments and posts on social media and after many hours of court proceedings, vile public hatred towards both parties and failed mediation, Rugby Australia, led by Castle and Folau settled out of court in December 2019.
As the CEO of the organisation, Castle was under immense public and private scrutiny and probably faced one of the most challenging issues in relation to LGBTIQ communities in religion that any sports administrator has ever had to face. You could forgive anyone going through that not to feel it changed her in some way. But does it live with her every day?
"No," as she hesitated from giving the answer for some time. "It doesn't live with me every day from that particular issue in person.
"What lives with me every day is the learnings, because that's the piece that's important. The piece of how Rugby Australia stood up for something that made a difference to a portion of our community being the rainbow community," as she thumps her fist on the desk.
"And they felt safe to play the sport of rugby because they knew that there was leadership there across the board and leadership that was prepared to say, this is not okay and everybody's welcome in our sport.
"And it fundamentally changes and makes people feel safe because they can come into an environment and know that they will be respected and if not that they can call it out and someone will back them up.
"People have said to me oh my goodness, thank you for standing up for the rainbow community and that wasn't how I looked at it, it was about what was right and wrong, and because everyone deserves to be welcomed into an environment and it doesn't matter who you are, what your background is, what's your status.
"Sport should be something that's fundamentally inclusive. So disability, race, gender, rainbow it doesn't matter what it is we need to provide sports in this country that are welcoming and non-judgmental to all of those different groups.
Along with a focus of women on boards and more women coaches, Castle said Sport NZ wants to also focus on disabilities and the LGBTI community.
"There's a disability plan to make sure that we've got sports that are supportive and have structural systems in place to allow people with disability to be able to engage. That's a real focus.
"Then the LGBTI piece is that fourth part of that and one of the pieces of feedback we have back from sport is that we are not quite sure how to deal with this. So in the new integrity portal, there is some specific policies and indications of how to engage with the rainbow communities. So you know, we're all on a journey with it.
"But there comes a time where we've got to say actually, learning is not good enough we need some action."
HIGH PERFORMANCE NZ
Castle will soon add another role to her kit bag as she takes on the head of High Performance New Zealand in a caretaker position while they conduct a structural review as to whether sport in Aotearoa needs two whole separate organisations, with two boards to run sport.
A new strategic plan for High Performance NZ is due to be released towards the end of March and Castle suggested, as a golf fan, it might be something worth reading.
"Golf probably gets as much in Australia as New Zealand's whole High-Performance budget, which in itself is the challenge.
"What New Zealand gets it uses and the money that we do have has to be invested in the right place, and there's been an enormous success with high performance over a period of time but there is a new strategic plan coming, which is exciting and you should have a read of that."
Advertisement
Sign up to our NZ Golf Updates