Kiwi Ryan Fox has put himself into a good position after the opening round of The 149th Open Championship at Royal St George's in Kent.
Fox fired a 2-under 68 to finish tied for 19th place only four shots behind outright leader 2010 Champion Louis Oosthuizen from South Africa who shot a 6-under 64 to lead by one ahead of Americans Jordan Spieth and Brian Harman.
Fellow Kiwi Daniel Hillier shot a 2-over 72 in his first-ever round at The Open and is sitting tied for 91st.
Fox said he found the opening tough but he improved on his form from the weeks leading up.
"It was pretty tough out there, to be honest," Fox said after his round. "The breeze got up this afternoon and I played pretty solid.
"I was struggling with driving the last couple weeks and I drove it pretty nicely today.
"Probably got lucky a couple times. When I did hit in the junk I got half decent lies and got it up near the green and holed some putts. It was a pretty solid day."
Fox had four birdies and two bogeys for the round and said he was happy with how he finished the round off on the 18th.
"It wasn't a very good putt from down the slope there, but I sort of — it's a pretty tough hole to finish, and where I hit it off the tee I was probably quite happy to be out near the green in two.
"Nice to see one go in. Would've been a shame to bogey the last with how I played most of the day."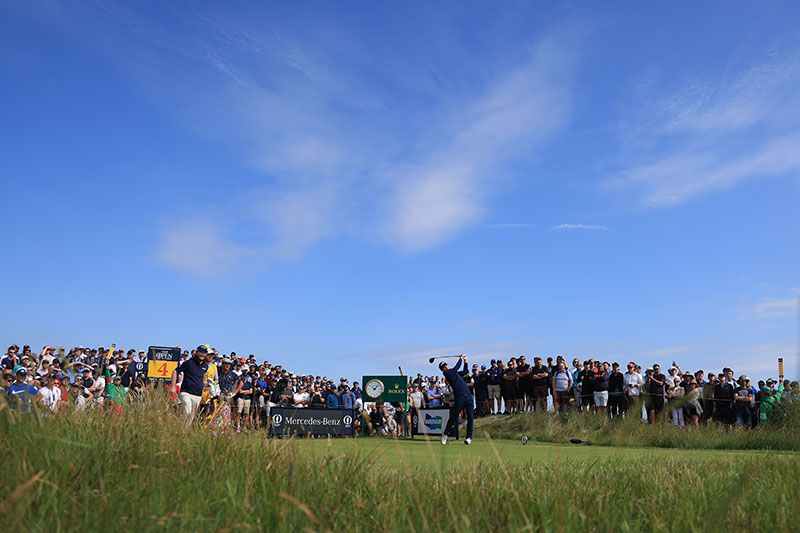 Hillier hit two birdies on the back nine after dropping two shots on the front nine but for his first Open playing alongside Matt Jones and Marcel Siem was a great experience for the young Kiwi.
"Yeah, obviously pretty special being my first Open Championship," Hillier said. Yeah, to play with Matt Jones and Marcel Siem who have been on the block for a long time. It was pretty cool to see how think went about their business today.
"I started off pretty slow but managed to roll a nice putt in on 12, a hole you want to take advantage of being one of the shorter ones.
"Nice shot on 16 in front of the whole amphitheatre there, so nice clap from that. Great atmosphere and obviously managed to sink the putt there as well. Nice to have these two birdies and hopefully can get rid of the bogeys.
"I didn't feel too scared by the task of starting out this week. Yeah, felt like I fought pretty hard throughout the round. Obviously would've liked to have been a couple better. Happy with today's work."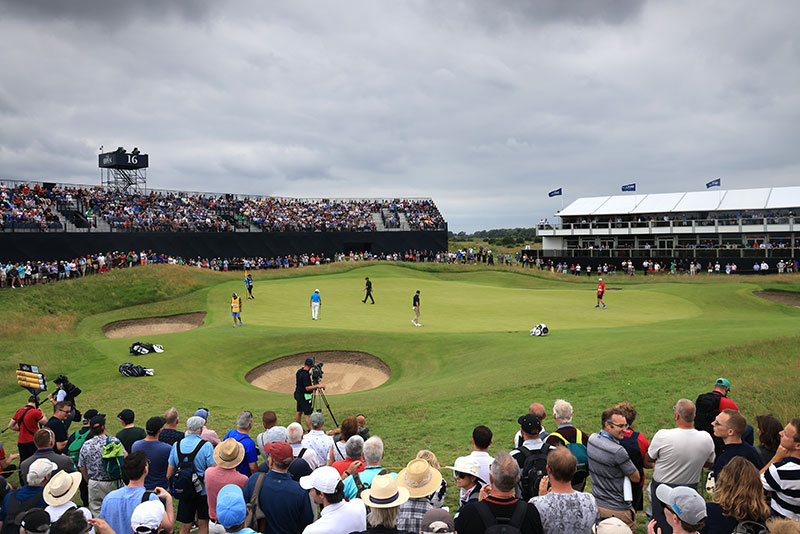 Both Fox and Hillier have early starts on the second day with Fox to tee off at 7.03pm NZT and Hillier will be off at 8.36pm NZT.
All the action can be seen on Sky Sport 6 live from 5.30pm each day.
Advertisement
Sign up to our NZ Golf Updates