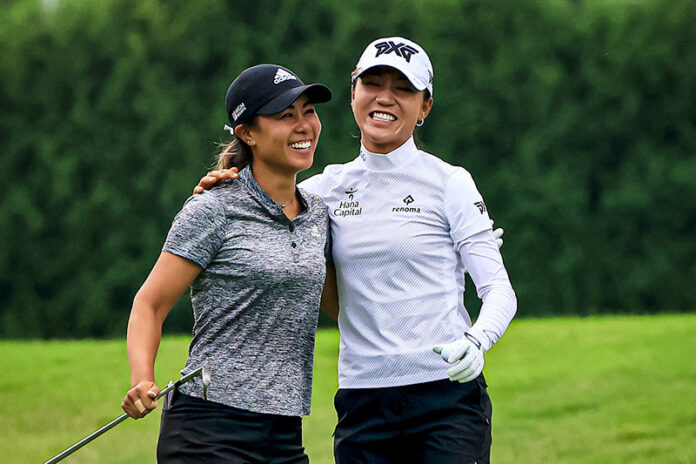 The Dow Great Lakes Bay Invitational is the lone official team event on the LPGA Tour schedule and in the words of Danielle Kang, "what a great day to have a partner." Along with Lydia Ko, Team Sisters from Another Mister fired a 7-under 63 in the second round at Midland Country Club to reach -9 overall.
"What a great day to have a partner, to just have my back because I was not playing great," said Kang.
"I tried to have a par at least secured here and there. I wanted to give Lydia a little bit more freedom as much as possible, but I wasn't making any putts and just wasn't as tidy as yesterday.
"The last hole putt [on No. 9] was my highlight because I never wanted to make a putt more for Lydia in my life. I was like, I have to make this. She had my back today. I asked her if her back hurts from carrying me all day. I was the biggest cheerleader."
Ko and Kang are tied for 7th, five shots behind the leaders Ariya & Moriya Jutanugarn. Leaders on day one Nelly and Jessica Korda dropped from first to tied for 23rd on the second day after a 1-under 69.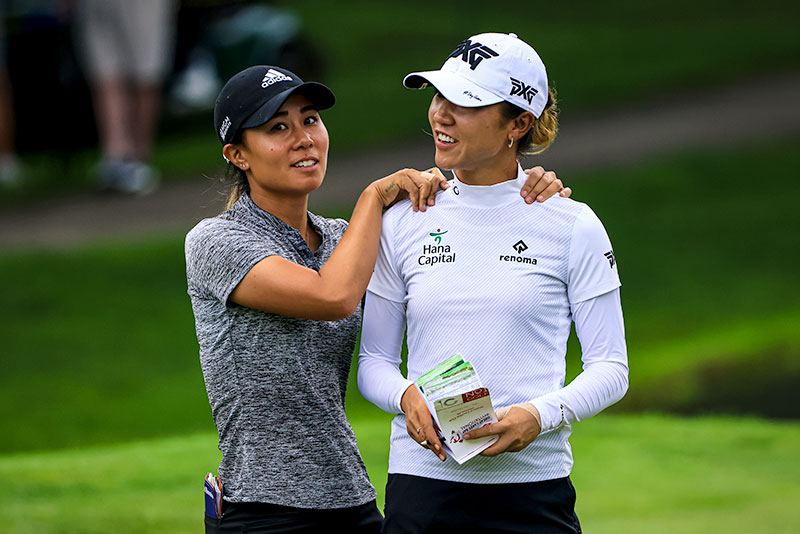 While the day may have been challenging at times, Ko and Kang's excitement and appreciation for one another never faded. Also, the fun and the shimmies carried over from round one.
"I had just made a birdie and wanted her to give me something," Kang said.
"We even got [our caddies] Derek [Kistler] and Ollie [Brett] to do it today. All the cool ideas come from her, it doesn't come from here," Ko interjected.
"Tried to come up with a handshake, but it seems really natural. When she makes a birdie, I just want her to be happy and excited," added Kang.
Look for it all to continue in the third round at Michigan, as the best-friend duo chases a victory.
"It's just great," said Ko. "You're trying to will it in more because it's like double the excitement when you are playing well."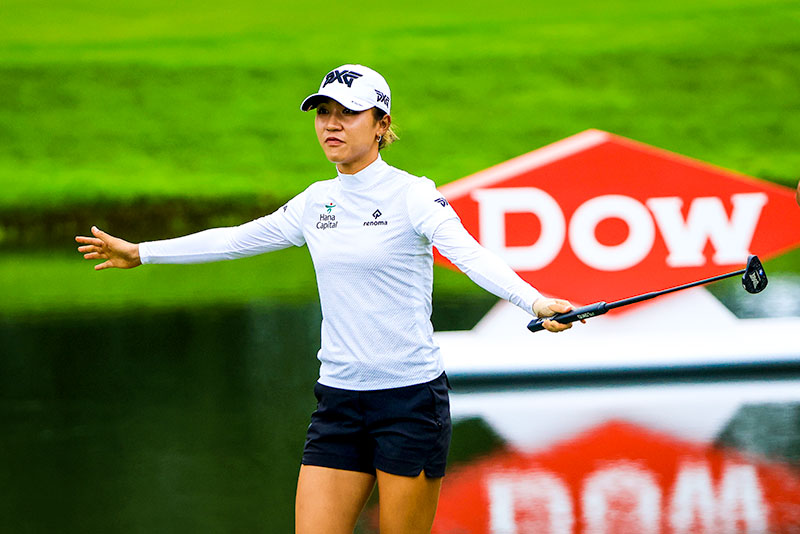 Team Sisters from amnother Mister will tee off at 5am NZT on Saturday and Sky Sport 9 will cover the event live from 7am.
Advertisement
Sign up to our NZ Golf Updates