The strong field of 90 players for the South Island Age Group Championships at the Otago Golf Club produced exciting finishes in three of the four divisions.
Conditions varied over the three days with the final round in cold and at times wet weather which was a real test.
Sam Marsters (Miramar) Under 19 Boys, Joshua Bai (Akarana) Under 16 Boys, Sumin Kang (Wakatipu Junior GC) Under 16 Girls, all had to battle to the final green to secure their one-shot wins, while Under 19 Girls winner Lizzie Neale (Nelson) had a four-shot cushion.
Sumin Kang who has been playing the Interprovincials for Otago since she was 12 years old was a popular winner when she sank the winning putt on the 18th hole.
Some of the overnight contenders simply did not cope with the conditions but Kang, sitting third beginning the day five shots off the lead was playing with excellent control to be one under par and two shots clear after 13 holes. However an inexplicable out of bounds on 14 led to a triple bogey and left her one behind Rianne Li (Akarana). A nice tee shot resulted in a birdie on the uphill difficult par 3 15th hole to tie the lead. Meanwhile, four-shot overnight leader Grace Zhan (Maungakiekie) who looked a likely winner after a 71, 72 had a horror final round of 84 to finish fifth.
Kang and Li traded pars on 16 and 17 then came the drama on 18, a par 4. Li's approach shot rolled back off the green leaving a lengthy uphill chip but Kang did not nail the opportunity and left her shot short in the bunker. Li chipped about eight feet past the hole. Kang played a great bunker shot to within three feet. Li narrowly missed her putt while Kang sank hers to grab victory by one shot. Amy Han (Titirangi) was third three shots further back while fourth-placed Yoonae Jeong the outstanding 12-year-old Wakatipu Junior had the best round of the day for the girls with a par 72.
Kang was delighted with her win.
"I was confident with my bunker shot on 18, but I was nervous about the last putt," Kang said.
"I am looking forward to playing more Charles Tour events later in the year."
The under 19 girls title went to Lizzie Neale (Nelson) who began the final round four shots behind Amy Weng (Russley). Weng however quickly fell away with a 13-over score of 85. Neale was coasting at 3-under after 13 holes with a huge lead, playing superbly. Despite falling apart and dropping six shots in the last five holes she still won by four shots with a 73 final round and 223 total.
Maddie May (Clearwater) continued to battle with her putter to finish second on 227. Try as she might, May simply could not find the form that took her to victory on the same course at the Otago Strokeplay earlier in the year.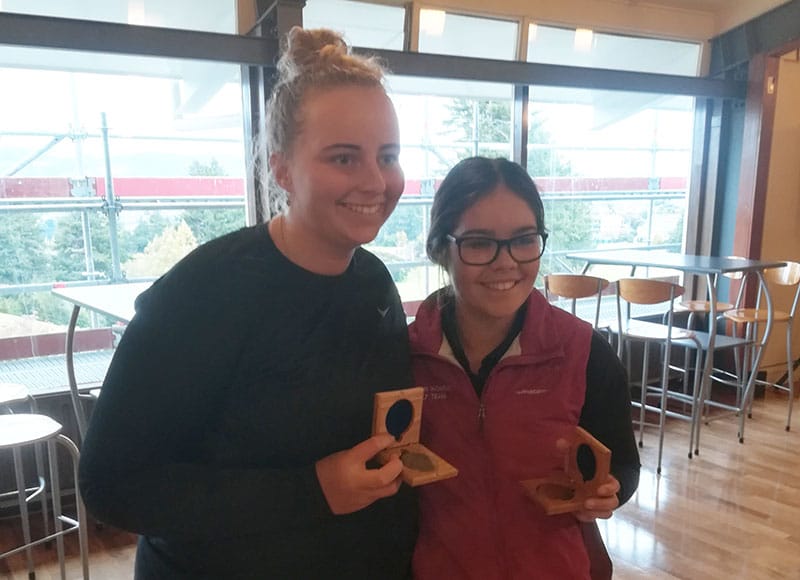 The under 19 boys battle was one of fluctuating fortunes as two-shot overnight leader Sam Marsters (Miramar) went from despair to triumph while St. Clair's Callum White, a surprise contender after a stellar second round 69, experienced the opposite.
Marsters had a 42 front nine with two double bogeys and two bogeys to fall off the pace as White took a one-shot lead after nine holes. Three bogeys and a killer triple bogey on 14 undid White, despite a brilliant flop shot from above and off the green on 18. It landed four feet short and rolled in for a most unlikely birdie.
Marsters recovered on the back nine with four birdies to clinch a one-shot win with a final round 74. He had led by two shots from White going into the final day after two very consistent par 71 rounds. Steven Liu (Whitford Park) who was steady and always close to the lead finished second. White was third.
Fourth went to Caerwyn Ross (Paraparaumu) who had 68, the best round of the tournament.
18-year-old Marsters was understandably delighted with his win.
"I think it was the best back nine of my life," Marsters said.
"Good drive down 10, stiffed it close and holed the birdie. On the par three 11th the ball actually went in the hole for one then popped out. I still got my birdie. 16 hit a great drive then hit the best drive of my life to within 6 feet on the 17th a par 4 for a two-putt birdie. With a two-shot lead I could afford a bogey at the last and so it was."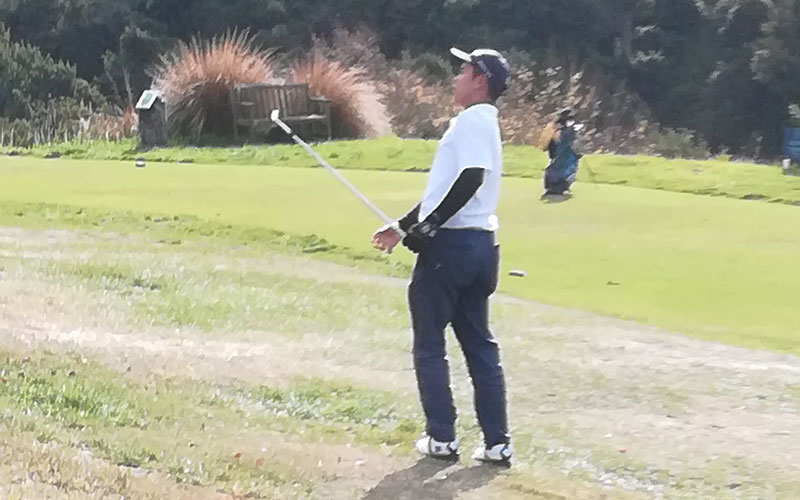 The Under 16 title went to one of the favourites Joshua Bai (Akarana) who came from behind with a par 71 to snatch a one-shot win from overnight leader Zack Swanbrick (Napier). 12-year-old Cooper Moore (Russley) a three handicapper battled away to finish fourth on 74 one behind the other overnight leader Robby Turnbull (Remuera) who fell out of a tight race with five consecutive bogeys on the back nine to destroy any chance he had.
Moore is not of sizeable stature and to watch him compete with much older, bigger and stronger boys was a delight. His second round 71 was exceptional with just a lone birdie and bogey to show how consistent he was.
A team event was run in conjunction with the tournament with Otago coming out on top ahead of Canterbury and the remaining Southern Districts.
The event was smoothly run with Philip Aickin and Liz McKinnon from NZ Golf in attendance along with Mahal Pearce and Shelley Duncan.
Leading Scores
UNDER 19 BOYS. Sam Marsters 71,71,74-216, Stephen Liu 71,74,72-217, Callum White 75,69,75-219,….Caerwyn Ross 79,76,68-223.
UNDER 16 BOYS. Joshua Bai 74,72,71-217, Zak Swanbrick 73,71,74-218, Robby Turnbull 72,72,79-223. Cooper Moore 74,71,79-224.
UNDER 19 GIRLS. Lizzie Neale 71,77,75-223. Maddie May 75,74,78-227. Amy Weng 74,70,85-229. Kelly Wu 76,82,79-237.
UNDER 16 GIRLS. Sumin Kang 72,76,73-221. Rianne Li 76,71,75-222. Amy Han 75,74,76-225. Yoonae Jeong 79,7572-226.
Advertisement
Sign up to our NZ Golf Updates