With the Trans-Tasman bubble now a reality we don't have to just imagine travelling again but we can actually make it happen and a luxury golf tour from Melbourne to Hobart sounds like the perfect way to rekindle that travel bug.
Carolyn Hedley, owner of helloworld Travel in Hobsonville has put together the ultimate cruising and golfing experience in Australia in February 2022 alongside tour company voyagers.golf.
Enjoy first-class golf, breathtaking natural beauty, unique excursions, gourmet food, fine wine and luxury cruising with 8-nights aboard the new Coral Geographer and 3-nights at Hobart's newest luxury 5-star hotel, The Tasman.
Starting with a non-quarantine flight across the Tasman to Melbourne, guests who opt for the pre-extension will stay for 2-nights at the 5-star Sofitel on Collins and enjoy a round of golf at the exclusive Royal Melbourne Golf Club, host to many international tournaments and the finest of the famous sandbelt courses. The non-golfers will enjoy a day out to shop at Chadstone Shopping Centre.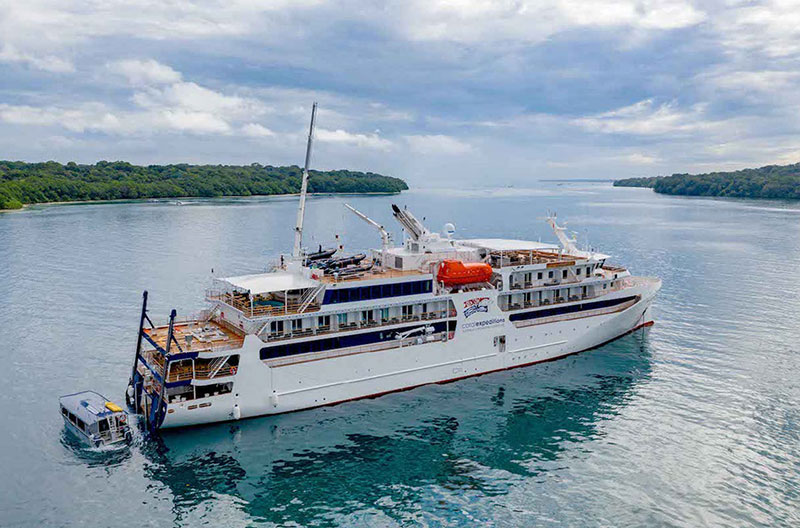 On the official first day of the tour, the 8th of February, it's all aboard the Coral Geographer as you sail away with cocktails in hand along Port Phillip Bay, and then out through the heads and into Bass Strait for the overnight to King Island. At the time of this expedition, the Coral Geographer will be just over a year old and has been designed specifically for expedition cruising. A notable feature of the ship is a shallow draft, allowing close to shore berths and touring to remote locations, necessary on a voyage to Tasmania.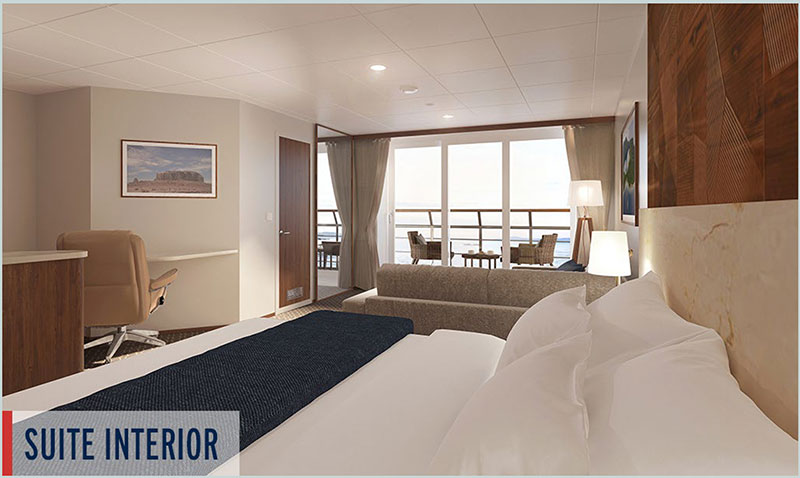 In the morning you arrive at King Island to enjoy breakfast and then golfers will transfer to Cape Wickham Links whilst non-golfers will enjoy a sightseeing tour of the island with lunch. From there, the tour heads to mainland Tasmania where you play both courses at Barnbougle, The Dunes and Lost Farm. The Dunes is literally carved out of the sand dunes in a true Scottish and Irish traditional links style.
The course is kept in wonderful condition ensuring its very high ranking, currently number two in Australia. After your round, you re-join the Coral Geographer to enjoy dinner in the calm surroundings on the Tamar River.
During the expedition, you explore much of Tasmania's breathtaking coast, including the Tarkine, Freycinet Peninsula and Wineglass Bay, Ile des Phoques and South Bruny Island's rugged coastline. The cruise enters its final days sailing up the famous Derwent River into what is, without doubt, Australia's prettiest capital city with its stunning harbour and mountainous backdrop.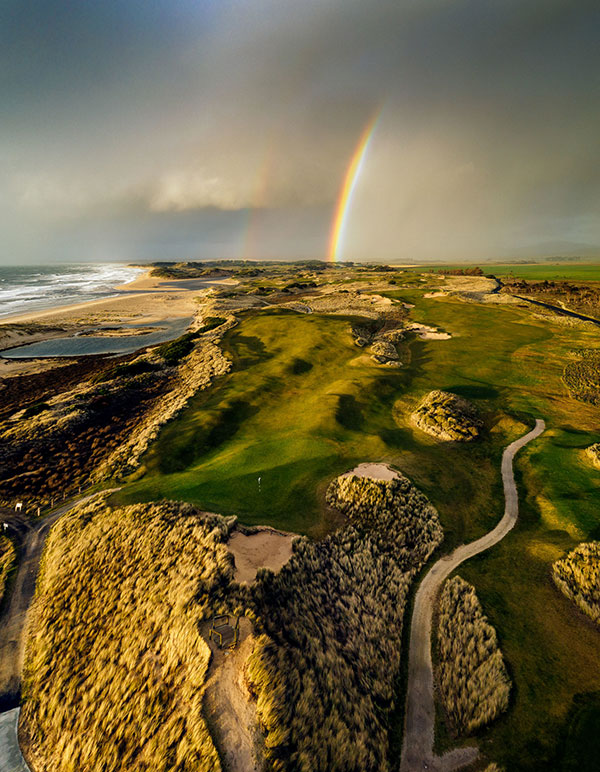 Breakfast will be taken on board before a fond farewell to the ship's crew. A visit to the top of Mount Wellington is next with views of Hobart. The Tasman Bridge and the Derwent are truly spectacular and not to be missed. After a walking tour, you end up in Salamanca Place, the historic waterfront warehouse area now filled with boutique accommodation, restaurants and excellent bars, then you check in for the first of your three nights at Hobart's hottest new hotel, The Tasman.
You will play the two best courses in Hobart, the Royal Hobart Golf Club and Tasmania Golf Club, along with visiting MONA, enjoying wine-tastings, oyster shucking and a whole host of experiences that make Hobart and Tasmania one of a kind.
The Tasmania Golf Club is a magnificent course with fabulous views across Barilla Bay on its signature par-5 hole while Royal Hobart Golf Club is less exposed to the elements as our previous courses are but is known for its well-manicured bunkers that suddenly come into play (all 80 of them), the exceptionally fast greens and many interesting doglegs.
Whether you're an avid golfer, a casual golfer or a nongolfer, the mix of shore excursions led by the ship's expedition team, free leisure time and golf will ensure you leave feeling satisfied you've had a perfect balance and experienced the best of Tasmania and Tasmanian hospitality.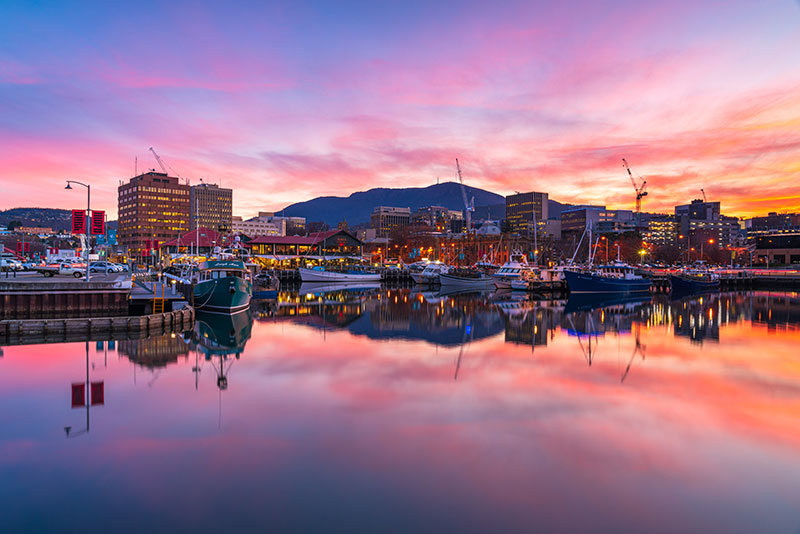 Carolyn, who has been golfing since she was nine and been in the travel industry arranging cruises for 30 years is a cruise expert, obtaining her Masters Certification with CLIA three years ago, this means she has experienced many cruises and continuously studies different cruise lines and what they can offer to her clients.
The dates for the Tasmania Golf Cruise are February 8 – 19, 2021 and prices start from $9,998 AUD per person, golfer twin share or $9,048 AUD per person, non-golfer twin share. This doesn't include the two-night pre-excursion stay at The Sofitel in Melbourne or flights to and from Australia.
The tour will only be able to take 30 golfers so the time to book is now. This is also open to non-golfers that would like to join an escorted group, this cruise is perfect for both!
Contact helloworld Travel Hobsonville on (09) 4161799 or email hobsonville@helloworld.co.nz. Helloworld Travel is TAANZ Bonded for your protection.
Advertisement
Sign up to our NZ Golf Updates