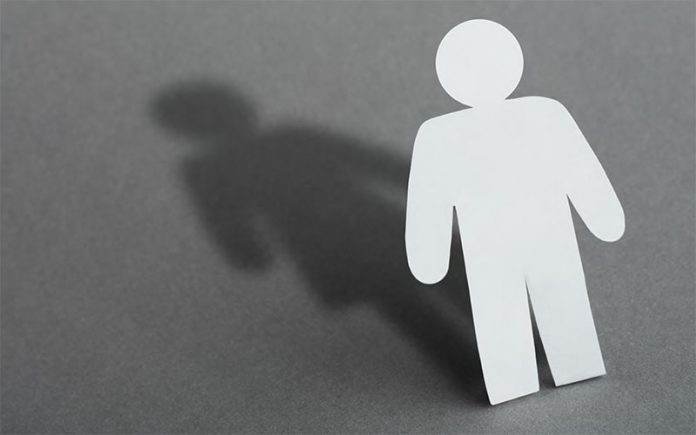 Whilst next year's Olympic Games in Tokyo prepare themselves for the thorny subject of gender identity in general, and the highly-sensitive and personal issue of hyperandrogenic athletes, Bunker Mentality finds that the game of golf has yet to comprehensively and seriously address the issue, irrespective of the fact that, in theory at least, a journeyman male professional transitioning to female or carrying the condition South African world champion athlete Caster Semenya did not choose to have could clean-up on the LPGA Tour and, longer-term, even win an Olympic gold medal.
Perhaps it's a reflection of the more open and socially liberal times in which many of us now live, but it is, for sure, a highly-controversial, deeply-personal, decidedly litigious, headline-grabbing and potentially-significant issue now affecting elite sport all around the world.
Bunker Mentality talks of course of a basket of several often-linked issues involving sexual self-identification, Disorders / Differences of Sex Development (DSD), Hyperandrogenism (characterized by the elevation of male sex hormone levels), and Sexual Transitioning in general, and, as regards potential unfair advantages in elite sport, males transitioning to females and chromosome-based gender realignment.
However, despite the International Olympic Committee (IOC) and several global governing bodies, including World Athletics (formerly IAAF), the Union Cycliste Internationale (UCI) and the Fédération Internationale de Volleyball (FIVB) having scientifically-constituted and legally-enforceable – and, it must be said, highly-controversial – rules and regulations in place and under development since 2011, the game of golf, despite a clear potential impact on it, appears not to have considered a potential sporting and legal challenge, let alone consulted on or legislated for it.
Asked recently whether, 'The R&A [was] aware of any such cases and, in general, what [was] the organisation's approach to such matters,' concerning the generic issue of 'Intersex athletes,' a spokesperson said, "The R&A is not aware of any such cases," whilst failing to address the wider question of any work it may be conducting on what is a potentially-explosive matter.
Yet this issue has been hitting the headlines ever since South African double Olympic and three-time World Championship 800m gold medallist Caster Semenya – and several other similarly-diagnosed female athletes – have been forced by the IAAF to take prescribed medication to lower their inherent levels of testosterone in order to compete.
The IAAF and the IOC edit, requiring athletes presenting with Hyperandrogenism / DSD to take, albeit under medical supervision, what are, in effect, performance-reducing drugs could be legitimately argued as being as morally and ethically questionable as illegal doping, both hypocritical artificial interventions into natural and legitimate performance.
Meanwhile, Indian sprinter Dutee Chand, the national record holder for the women's 100m and 2019 Universiade champion in the same event, her country's first-ever openly gay athlete, who is also, in theory, affected by the Hyperandrogenism rule of the IAAF is unaffected by the forced-medication provision, due to the narrow scope of the regulation, which only apply to athletes competing in the 400m, 800m, and 1500m.
And volleyball has been in the eye of the transgender storm too, Brazilian former elite men's professional player, christened Rodrigo – but now called Tifanny – Abreu, the 35-year-old, 6' 3" (1.94m) Wing Spiker was cleared to play as a female in 2017, and now she hopes to represent her country in next year's Olympics in Tokyo, already part of the female training squad.
But, back to golf, whilst the R&A may be correct in asserting that it is, "Not aware of any such cases," for golf, as in any sport where physical strength and prowess is a major factor, some believe it may only be a matter of time before a male transitioning to female gains membership of one of the professional tours and/or qualifies for the women's Olympic golf tournament.
Meanwhile, the International Golf Federation (IGF) had not, at the time of going to press, responded to multiple requests for their position on these matters.
Moreover, whilst the R&A may be correct in asserting that it is, "Not aware of any such cases," for golf, as in any sport where physical strength and prowess is a major factor, some say it may only be a matter of time before a male transitioning to female gains membership of one of the professional tours and/or qualifies for the women's Olympic golf tournament.
One prominent, openly gay member of the Ladies European Tour, who did not wish to be named told Bunker Mentality, on the clear understanding of anonymity, "Hyperandrogenism, DSD or male-to-female transitioning are already significant – and controversial – issues in sports such as Athletics, Cycling and Volleyball, so why should golf consider it is exempt from or oblivious to such developments?
"A six-foot-plus former male, transitioning to female, even were they were forced to take testosterone-reduction medication, would remain a six-foot-plus athlete with the physiological advantages of muscular-skeletal legacies, which would manifest itself in driving and long-iron distances, enabling them potentially overpower not only courses set up for ladies competition, but also the vast majority of players who were born – and remain – unambiguously female."
The IOC allows trans-men (female-to-male) athletes to participate in competitions without restrictions, but requires trans-women (male-to-female) to meet certain criteria, including a testosterone level below 10 nanomoles per litre of blood, the lower end of what is considered normal in men; surely, by perverse, but unarguable logic, that constitutes tacit confirmation of a far-from-level playing field?
Such trans-women athletes are screened for testosterone levels in the 12 months prior to their first competitive appearance under their newly aligned gender status, and throughout the period of competition, but sex reassignment surgery, which was once required to compete, is – thankfully – no longer necessary.
Dr Richard Budgett, Director of Science at the IOC, the organisation's lead on transgender issues says, "It is important for cisgender [unambiguously male or female] and transgender athletes to get a resolution, as agreed as it can be, which is as competitive, and fair, as it can be.
"Where the real argument starts," says Dr Budgett, "Is where you get significant championships [or] prize money," concluding, "So we need to sort it out as soon as we can."
Tennis legend Martina Navratilova considers that the creation of an exclusive and separate category of transgender competitor and competition, rather than enforced pharmaceutical intervention to be the most effective, and fair solution to an issue that will only intensify and increase going forward.
But, just below the elite level, even in club golf, trans-golfers can find life difficult, as Alison Perkins, the only transgender PGA-qualified professional in the UK participated in a BBC documentary, The Trans Women Athlete Dispute presented by Ms Navratilova, which aired in June this year.
The 18-time tennis grand slam champion had caused a social media firestorm with her views that male athletes transitioning to female enjoyed a competitive advantage as a direct consequence of having originally developed through puberty, as a male, comments she later tempered in tone but did not alter in opinion.
The openly-gay Navratilova, a nine-time Wimbledon champion had written in a UK newspaper article earlier this year, "To put the argument at its most basic, a man can decide to be female, take hormones if required by whatever sporting organization is concerned, win everything in sight and perhaps earn a small fortune, and then reverse his decision and go back to being male," adding, "It's insane."
Meanwhile, in the so-called, 'Land of litigation,' the USA, Lana Lawless, a 57-year-old retired police officer who had gender-reassignment surgery in 2005, made her name as a golfer in 2008 after winning the women's world championship in long-drive golf with a 254-yard drive, into a headwind.
But Lawless was subsequently ruled ineligible in the same championship because Long Drivers of America, which oversees the competition, changed its rules to match the policy of the LPGA.
Research shows that, in comparison between Driving Distance statistics on the PGA TOUR and the all-female LPGA Tour, the average men's drive is 305.5m, compared to the female average of 271.3m, a difference of more than 10%, whilst the 6,549 yardage of the Country Club of Charleston, venue for the 2019 US Women's Open was 910-yards less than Bethpage Black, where the equivalent men's US Open was staged this year, almost 14% shorter.
In golf, especially professional golf, power, strength and length matter, and matter a lot.
Those two matters of indisputable fact, namely the respective driving distances and US Open course lengths, must, beyond reasonable doubt, suggest that a former male golfer, now reassigned as, 'Female,' and having complied with the IOC requirements governing gender transitioning, would, without question and in theory at least, enjoy a physiological advantage over unambiguously, 100% female (cisgender) golfers.
So, why does the R&A appear not have any contingency plans in place in anticipation of such as occurrence, let alone actively planning for an eventuality some consider inevitable in the medium to long term, why is the USGA still operating an out-of-date 'Gender Policy' dating back to 2005, and why can the IGF, responsible for the conduct of the golf competition in next year's Olympic Games in Tokyo not respond to a request for information?
Advertisement
Sign up to our NZ Golf Updates