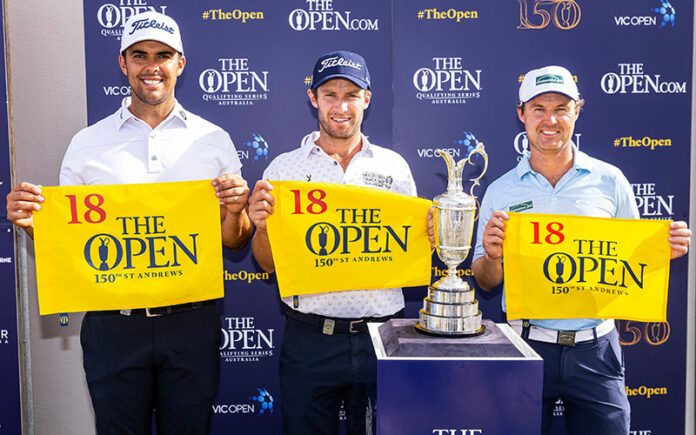 Ben Campbell has secured a place in The 150th Open Championships after finishing runner-up in the Vic Open played at 13 Beach Golf Links near Melbourne.
Campbell shot his third consecutive round of 66 to finish one shot behind former NZ Open Champion Dimi Papadatos and four shots ahead of Victorian Matthew Griffin, all three heading off to St Andrews for The Open.
The Vic Open was the third event in The Open Qualifying Series, which gives golfers around the world opportunities to book their place for this historic occasion at St Andrews from 10-17 July. The places were originally earmarked for the New Zealand Open until it was cancelled earlier this month.
This will be Campbell's debut in a major championship and he was delighted with this bonus after narrowly missing the chance for a playoff on the final day.
"It's always nice to finish second if you have a bonus like that," said Campbell on securing his place at St Andrews.
"I shot 6-under to finish today and it's going to be nice heading to St Andrews. I've played there quite a bit, a lot as an amateur. It should be awesome.
"I played the St Andrews Links Trophy. I actually went close to winning it one year. I would've played 20 times around the Old Course, and it'll be quite nice having played there so much feeling a little bit more comfortable."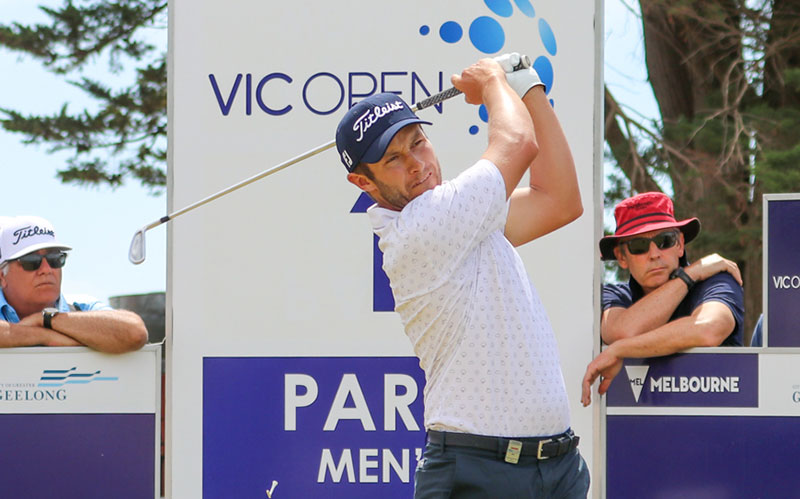 The fans at 13th Beach were treated to an exquisite display of golf from Papadatos and Campbell as they both went bogey-free and continually placed one another under pressure.
It was most prevalent on the dramatic final hole when Campbell's shot from the greenside bunker rolled to roughly three feet to all but guarantee a birdie and throw down the gauntlet to Papadatos that he would need to make a birdie to secure victory.
The champion had been as cold as ice in the scorching summer sun all day and the 18th was no exception when he putted from off the green to five feet and promptly sunk the all important birdie putt.
That putt secured Papadatos' first victory since 2018.
"I wasn't sure if I still had it in me," he said of today's win.
"It goes to show I didn't fluke it the first time. I'm just so happy to be getting my game and playing well again.
"Winning in the final group – I did it once before at the NZ Open – it is definitely a different feeling. There's a lot more pressure, expectation, the crowds are there. You know exactly what you've got to do so I'll take a lot from that."
---
Australian Hannah Green won the women's event by 6 shots, Kiwi Momoka Kobori finished in 6th position on 4-under and Hanee Song finished in 9th with 1-over.
Advertisement
Sign up to our NZ Golf Updates