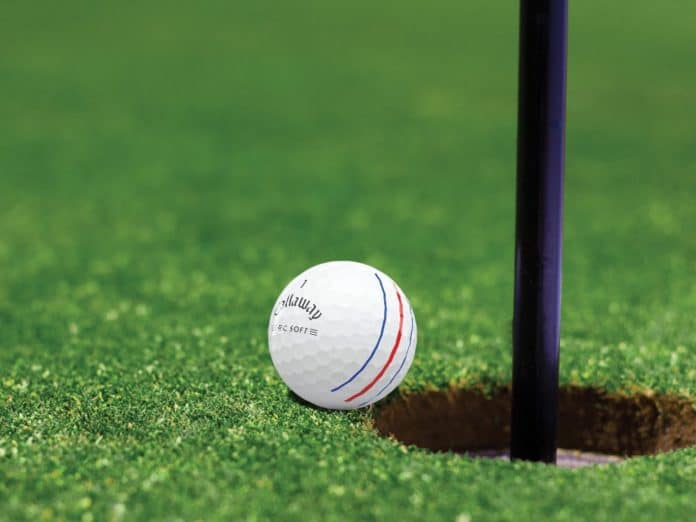 Featuring an all-new great feeling, durable, Hybrid Cover to promote high launch and low spin for long-distance, and outstanding control around the green, Callaway's ERC Soft is described as their longest ball with soft feel – Be in to win your own Callaway ERC Soft golf balls with NZ Golf Magazine below!
Callaway has announced that the ERC Soft is built for increased control around the green. Developing a High Energy Core that promotes maximum speed and total performance from tee-to-green.
The new Hybrid Cover with a PARALOID™ Impact Modifier (made by Dow
Chemical) is coupled with Callaway's High-Speed Mantle that works with the core and cover to further enhance ball speed and greenside control.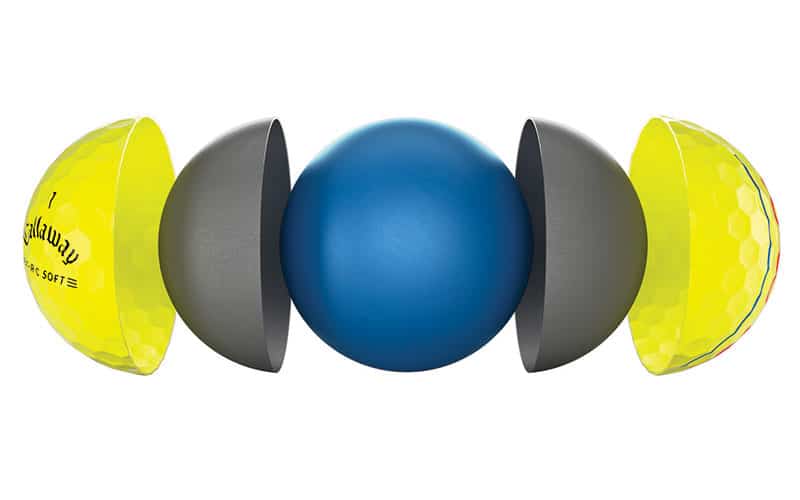 ERC Soft also features their popular Triple Track alignment which utilises Vernier Hyper Acuity to help you choose the right line for better putting accuracy.
FEATURES AND BENEFITS
Maximum Ball Speed and Total Performance From Tee-To-Green
High Energy Core is engineered to increase ball speed and distance through the bag. The core also works with the High-Speed Mantle to boost resilience and speed.
Exceptional Feel, Control and Spin With Long Distance
New Hybrid Cover features an innovative PARALOID™ Impact Modifier made by DOW Chemical. This allows us to create a highly versatile, multi-material construction. It's how we deliver an incredible combination of maximised distance from high launch and low spin, soft feel, durability, and excellent greenside control.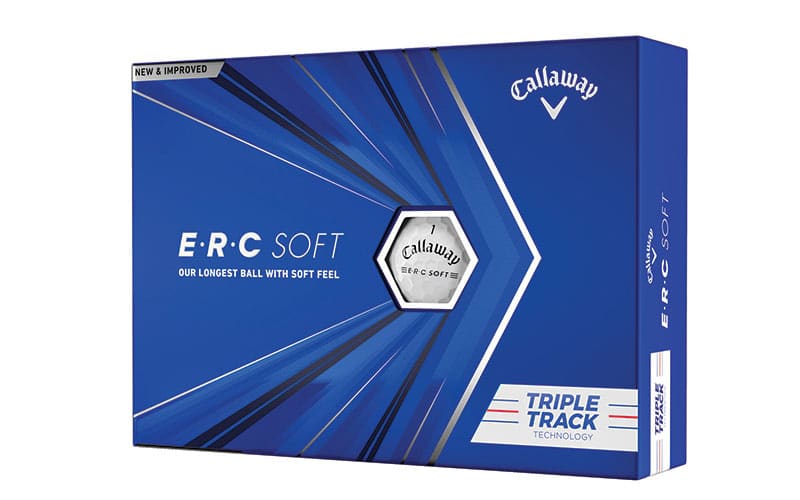 Enhanced Ball Speed and Control
The High-Speed Mantle creates more efficient energy transfer between the layers for more ball speed and provides more wedge spin around the green.
Advanced Alignment From Triple Track Technology
We've prominently featured our popular Triple Track lines on ERC Soft to help you focus and
find the right alignment for every putt.
Callaway's New ERC Soft will be available from the 25th of February 2021 – for more information head to callawaygolf.com.au 
---
To win yourself one of 6 x dozen Callaway ERC Soft golf ball packs simply enter below.
Advertisement
Sign up to our NZ Golf Updates